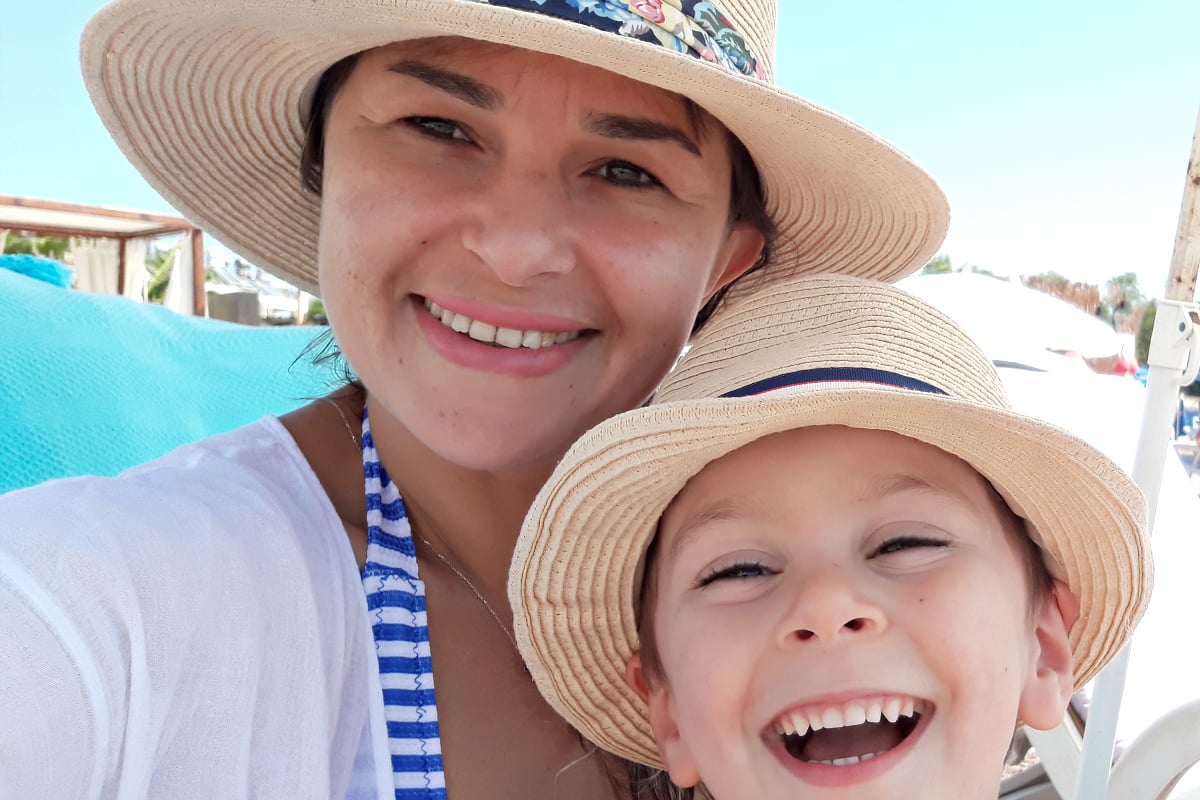 The hot January summer sun was beaming down with every one of its high-level UV rays out in force.
I was at the beach with my family. We were enjoying a week away at the coast – soaking up the warmth, the salty sea water and the sand.
While we enjoyed this particular day we were sun smart. We slipped, slopped, slapped, seeked and slid, just as Sid the Seagull has told us for years.
WATCH: The struggles of dating people who aren't sun-smart. Post continues below.

Put simply, we were vigilant about being safe in the sun because the reality is you need to be.
With Australia well known as the melanoma capital of the world, and the consequences of sun damage being well-publicised, there is really no excuse to be out in the sun without protection – and given we're a family of fair-skinned humans we especially need to heed the warnings.
We lathered on our SPF50+ prior to leaving the house on every part of our body that was practical and recommended.
We reapplied every two hours to be safe.
We wore hats, sunglasses and long-sleeved rashies.
We sat under a beach tent when we weren't playing in the sand or in the water.
It was just common sense. Or, so I thought.
You see, next to us sat another family. Similar to us in most ways, apart from one extra child, their very tanned skin and the fact that they did just about everything opposite to us while they were there.
Our beach neighbours, other Caucasian Australians, arrived not long after us and left just before, meaning their beach day was about four hours. But rather than sitting under a beach tent or umbrella to escape the 38-degree sun (which also was accompanied by an extreme UV rating that day) they laid on their beach towels, the damaging sun shining directly on top of them.