Even before Sophie Monk and Stu Laundy were able to go public with their love, there were rumours the Bachelorette couple had split.
But since the show's finale aired, the rumour mill has been ramped up with speculation and analysis from "body language experts" that they had broken up and were just keeping up a ruse for the cameras.
Missed the Bach Chat finale? Listen to Zara and Michelle discuss the heartwrenching end of The Bachelorette.

On Tuesday morning, 44-year-old Stu Laundy told KIIS FM's Kyle Sandilands and Jackie 'O' Henderson that the rumours were "ridiculous".
However, the separated father-of-four did suggest why so much of their media attention has been so fiercely negative, pointing to his own behaviour as the cause.
Stu said he hasn't been overly affectionate with Sophie in public, but was sorry-not-sorry when explaining why.
"I've got four daughters. They come first to me," he told the radio hosts. "I'm not going to be out and proud… I've got four daughters, so I'm sorry. I'm not going to be a public display of affection guy."
Stu said he was "extremely sceptical" of the merits of 'body language experts' after reading assessments that concluded Sophie wore a forced smile and he walked around as if he owned her.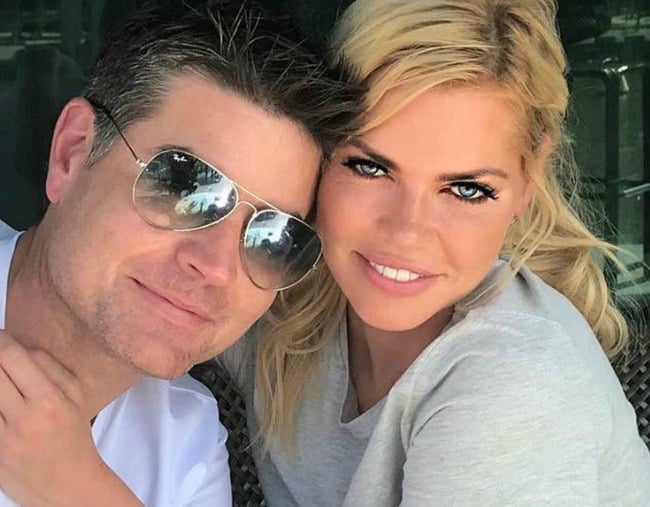 He added that his lack of affection in public wasn't a new thing, but that he may change over time.
"I've never been that guy. Sophie could make me that guy."
But in the meantime, Laundy seems to be keeping his four girls in mind, and making sure the cuddles and kisses happen exclusively behind closed doors.
Feature image: Instagram/sophiemonk.