Ever since Sophie Monk sailed off into a Fijian sunset with Stu Laundy on the Bachelorette finale, rumours have been swirling that the pair are no longer together.
With their every move, every word and every interaction being watched closely by Aussie TV fans, it seems the pair have found the perfect solution to tackle the haters: letting the country's best and brightest comedians mock them mercilessly on television.
The couple appeared as 'guest quizmasters' on Channel 10's Have You Been Paying Attention?, and barely had time to pick up their question cards before the jokes began.
"Sophie mentioned… the idea that people think you're not together," regular panelist Sam Pang began.
"Can I just say, sincerely, there's a lot of cynical people out there, but congratulations. Finding love is a very difficult thing to do and I wish you all the best.
"I just wanted to ask Stu… what does your wife think of [it]?"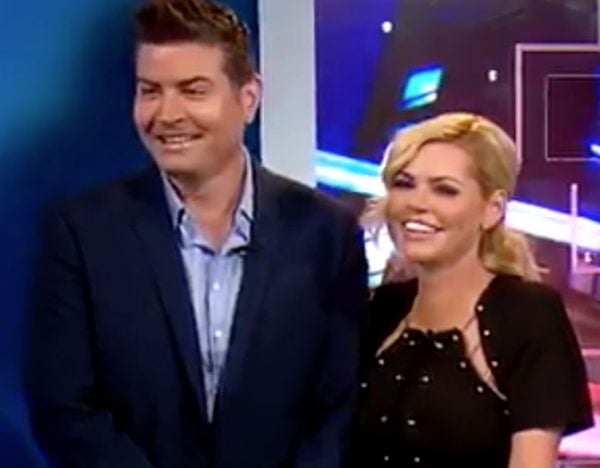 "My first or second wife?" Laundy shot back, before Ed Kavalee joked that the two women were also appearing on the quiz show as special guests.
In contrast to their appearance on The Project last week, Laundy and Monk were more than happy to show a bit of PDA, with him planting a kiss on her cheek.
Monk also clapped back at the panel's endless jokes. After playing a Bachelorette clip of Apollo breaking an awkward silence with Monk by offering her a bread stick, Pang asked, "Soph, is that when you knew Apollo wasn't the one?"