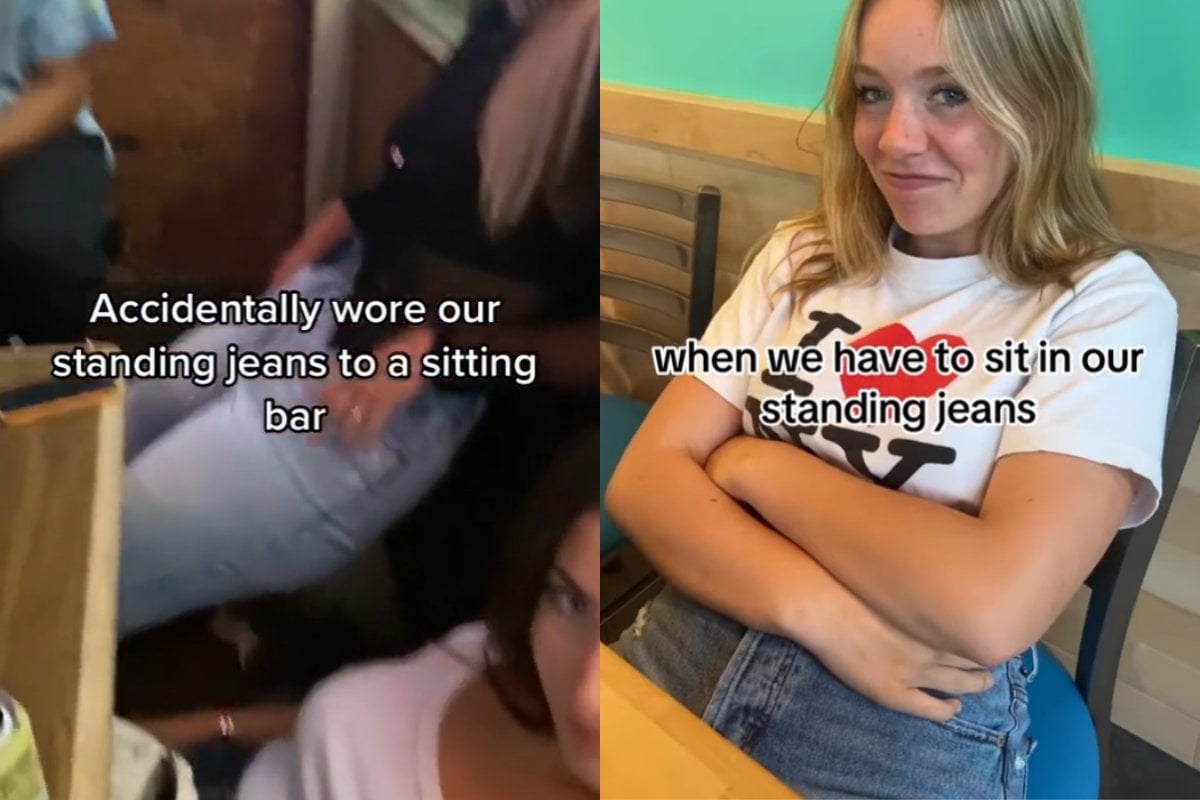 Scrolling mindlessly through Instagram recently (as I am wont to do) I came across a reel that quickly grabbed my attention.
The video was posted with the following caption: 'when we have to sit in our standing jeans'.
The video scans over three young women sitting awkwardly at a restaurant table. They're pouting and holding their arms over their stomachs. They're stuck out stiff like cardboard cut-outs at 45-degree angles in their chairs.
I had never ever heard the term 'standing jeans' before but it immediately made sense to me.
Every woman knows what standing jeans are.
And every woman knows the extreme pain you have to endure when you're sitting down in those f**kers.
Standing jeans are the jeans that are so tight, so blatantly too small for practical wear, that you only ever reach for them on your most optimistic (or masochistic) days.
They're the ones you have to heave yourself into at the beginning of nights and the ones that leave a perfect indentation of a button fastening on your stomach by the time you get home.
They force you to ask yourself what activities you'll be involved in over the coming hours – and if 'sitting down to eat' (or sitting down for any reason, really) is on the agenda, well, you've been warned.
They are, simply put, completely evil.