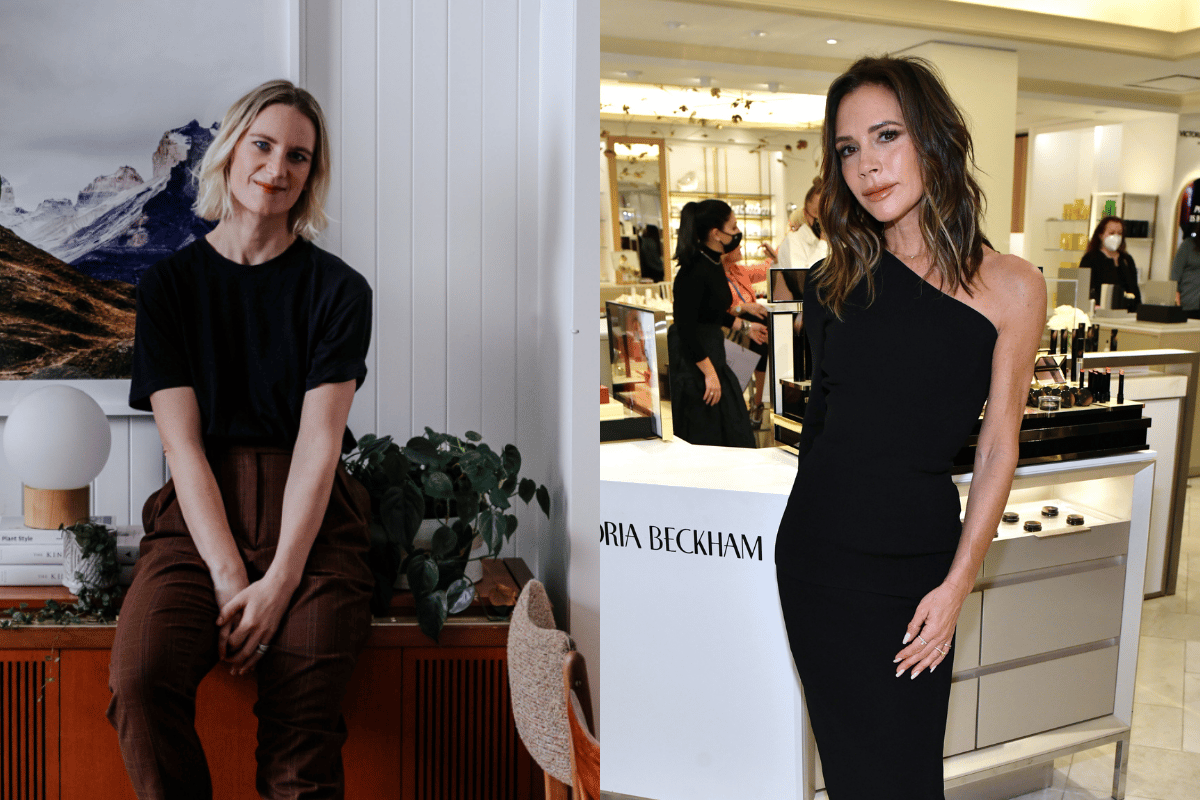 This post discusses eating disorders and may be triggering for some readers.
The other day David Beckham gave the world an insight into the much speculated about eating habits of his wife, Victoria Beckham. 
"Since I met Victoria she only eats grilled fish and steamed vegetables," David Beckham said recently on podcast River Café Table 4. 
A reality that is annoying to Beckham who asserted that one of his favourite days was when Victoria tasted something from his plate when she was pregnant with their youngest child, Harper. 
It's official. Now we know for sure. Fish and vegetables every day, for 25 years. 
Watch How to improve your daughter's body image. Post continues after video. 
The intrigue around what Victoria Beckham eats in a day comes from society's obsession with thinness, particularly in the celebrity sphere.
But why and how can we use this opportunity to have higher-grade conversations to support the one million Australians living with an eating disorder; of whom (according to The Butterfly Foundation) just 25 per cent of seek help. 
Reports on these unscripted and seemingly flippant remarks about Beckham life BTS has circulated every pop-culture news outlet the world, and I've noticed two main themes dominating the conversation:
The speculation about whether or not Victoria Beckham has an eating disorder.

The trivialisation of the way she eats as simply a disciplined approach to live more efficiently and save time.
Thanks to my own lived experience, I can tell you why this type of thinking is unhelpful.
Firstly, with regard to whether or not Victoria Beckham has an eating disorder, here's the thing…
The way someone eats and whether it is or isn't an eating disorder can only be determined by that person together with a medical professional based on how much personal anguish it causes them and the limiting impact it has on the way they live. 
It has nothing to do with how they look, or necessarily even how they approach food, but everything to do with matters of the mind. Eating disorders are not about food. But food becomes complex. 
For most people suffering from an eating disorder it is an invisible illness to others looking in. Anyone can have an eating disorder. All shapes, all sizes, all ages, all stories, all genders and socio-economic backgrounds… anyone.
I've lived with an eating disorder for most of my life. I've tried everything to release its hold on me, Mostly though, I just manage it as best I can, some days better than others; just like many living with chronic illness or variations of mental ill health.