For many girls growing up in the 90s, the Spice Girls were the ultimate symbol of friendship, confidence and yes, girl power (obviously).
So when one former Spice Girl reveals she was struggling with horrific body image issues the entire time she was singing about spicing up her life and stopping right now (complete with dance moves), it definitely bursts a little bit of your childhood bubble.
It may have been 16 years since the Spice Girls sang their last song as a five-some, but Ginger Spice Geri Halliwell is sharing what really went on behind the fame for the first time.
Speaking on OWN's Where Are They Now? Geri revealed she battled through a bitter cycle of "binging and purging", hiding her illness from her fellow bandmates.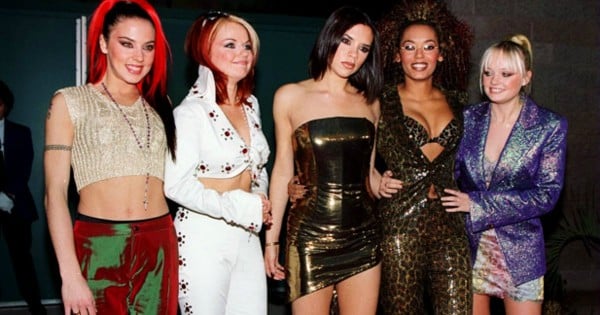 "I started being bulimic and no one would notice it because your body weight stays pretty much the same. It's bloody dangerous," she said.
Halliwell said her life in the spotlight made her "much more conscious" of her body weight and appearance, and that controlling her weight was her way of coping.
"We all used different tools to get by, coping mechanisms. For me [it] was controlling my body weight," she said.
It makes me sad to know that one of the women who was responsible for teaching me about the value of female friendships, and the value of believing in yourself, was struggling so much with her own body image at the time.
Thankfully, Geri has overcome her illness, with the help of a 12-step program, and is due to reunite with her former bandmates Emma Bunton and Melanie Brown for a one-off performance in London to celebrate the girl group's 20th anniversary.
Let the girl power be reignited.