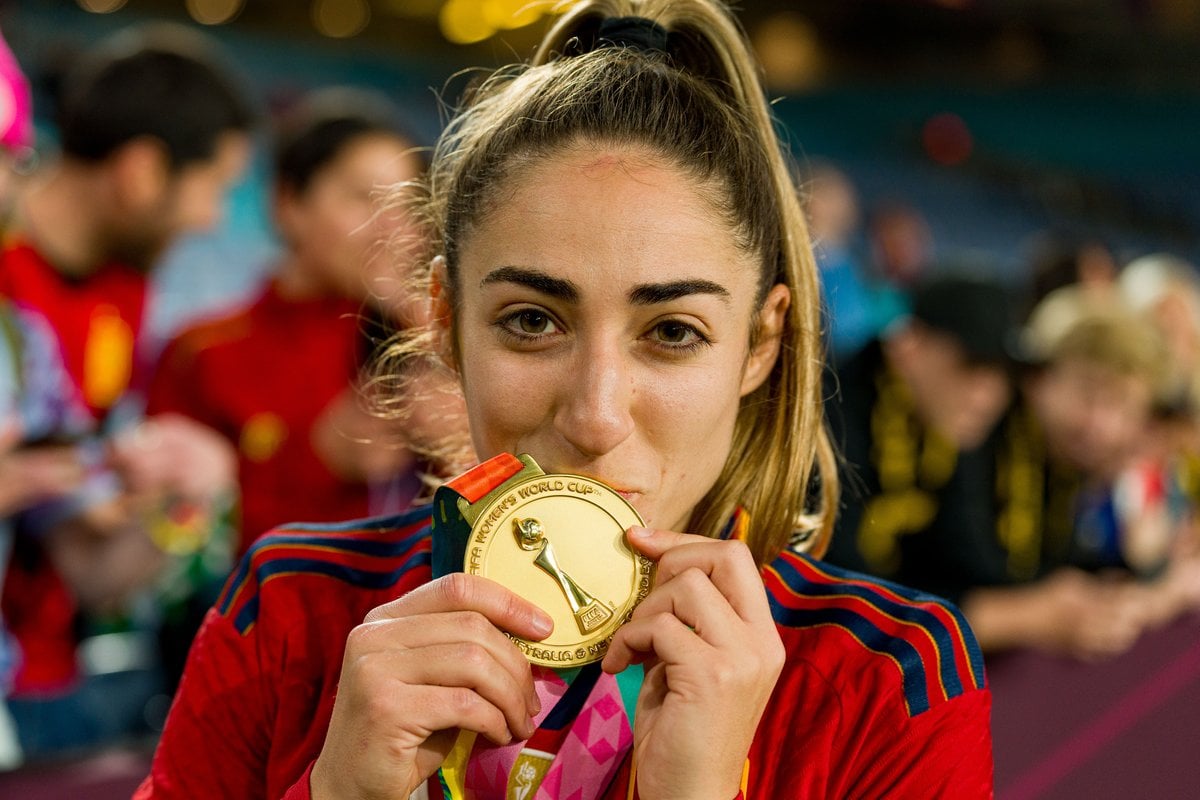 Just hours after celebrating their win at the 2023 Women's World Cup final, Spain captain Olga Carmona found out that her father had died.
He had passed away a few days prior after battling a long-term illness, but her family withheld the information from the footballer until after the final game.
It was Carmona who scored the goal that earned Spain a 1-0 win over England in the 29th minute, securing her team their first Women's World Cup title.
"The @RFEF deeply regrets to report the death of Olga Carmona's father. The soccer player learned the sad news after the World Cup final," the Royal Spanish Football Federation (RFEF) said in a statement.
"We send our most sincere hugs to Olga and her family in a moment of deep pain.
"We love you, Olga, you are the history of Spanish football."
Carmona was named Player of the Match for bringing home the win.
Y sin saberlo tenía mi Estrella antes de que empezase el partido. Sé que me has dado la fuerza para conseguir algo único. Sé que me has estado viendo esta noche y que estás orgulloso de mí. Descansa en paz, papá 🌟❤️‍🩹 pic.twitter.com/Uby0mteZQ3

— Olga Carmona (@7olgacarmona) August 20, 2023