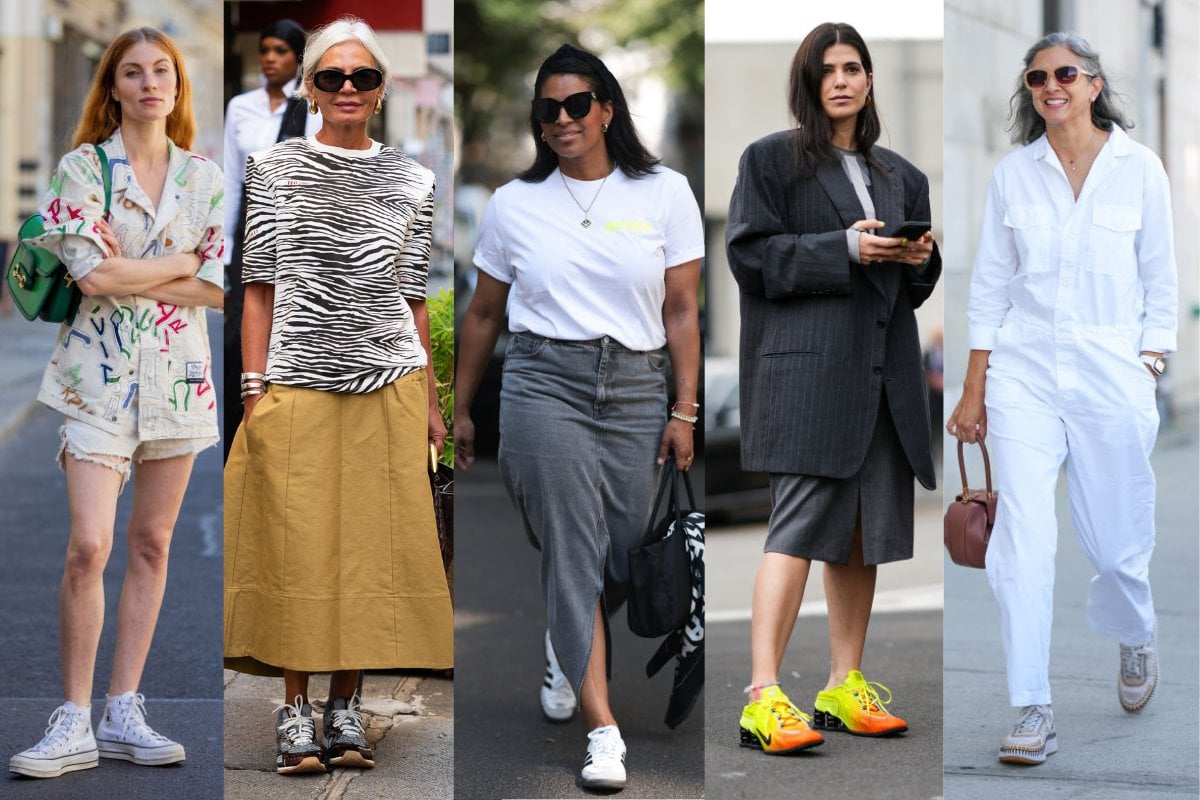 Welcome to the Nothing To Wear Edit where each week we curate the best of whatever we spoke about on the podcast.
There is no item of clothing that can make you feel more comfortable and look instantly modern than a sneaker. It's like magic. On Nothing To Wear podcast host Leigh Campbell tapped me to come talk about sneakers because I don't want to brag but I'm known as the Sneaker Queen.
Admittedly, this title is one I gave myself a few years ago when I pretty much stopped wearing all other shoes. Since then, I have been 'collecting' sneakers which means I've bought way too many of them and I'm not sorry.
Whether you're a sneaker-head like me or you're one of those people who says "I'm too short for sneakers" or "I don't know how to wear sneakers" (hush now), I'm going to take you through the top sneaker trends right now.
Note: Don't be scared of the word 'trend', as Leigh Campbell says it just means there is a lot of them around to choose from and we've done an edit of the best ones to add to your wardrobe.
Trend #1: Retro sneakers.
If you're new to sneakers, this is an excellent starting point for your collection because they are iconic.
The world of sneakers has seen a massive resurgence of retro styles in recent years. While the Adidas Samba is having a moment, retro sneakers are now a staple. What makes them particularly appealing is their versatility. They go with suits, skirts, dresses, jeans and everything.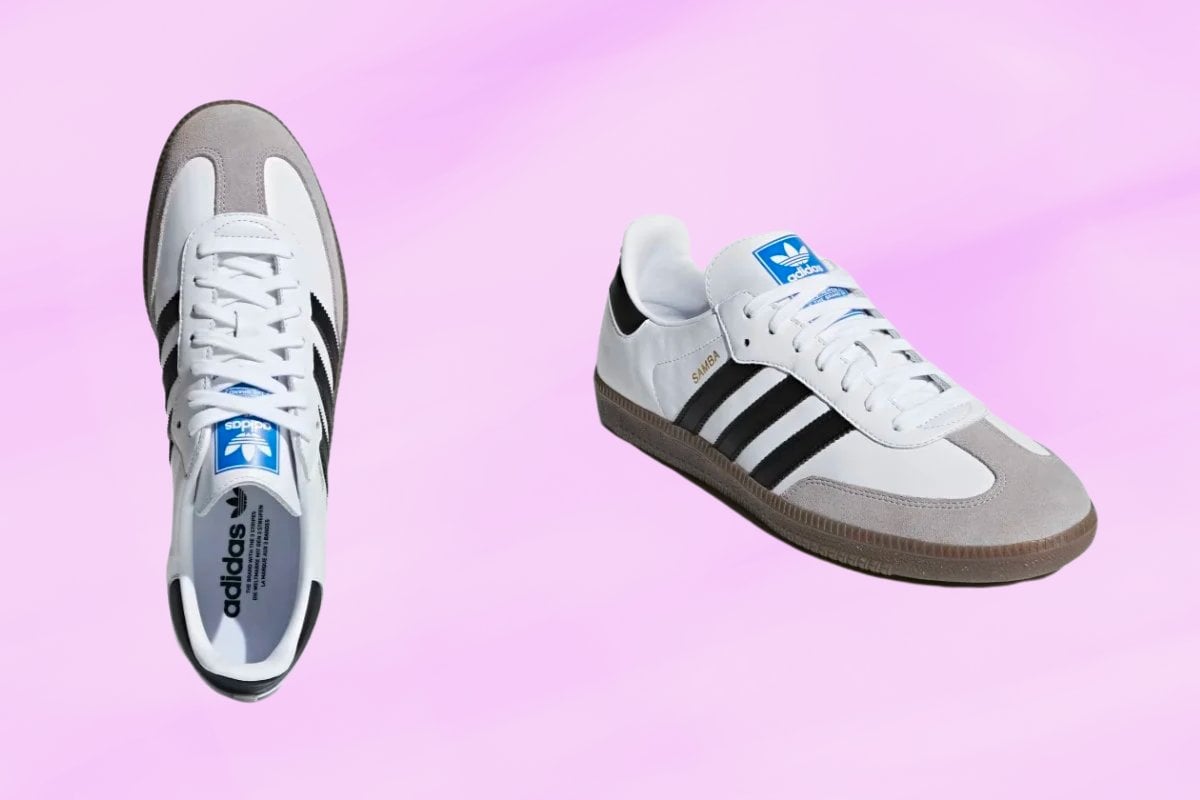 Image: Adidas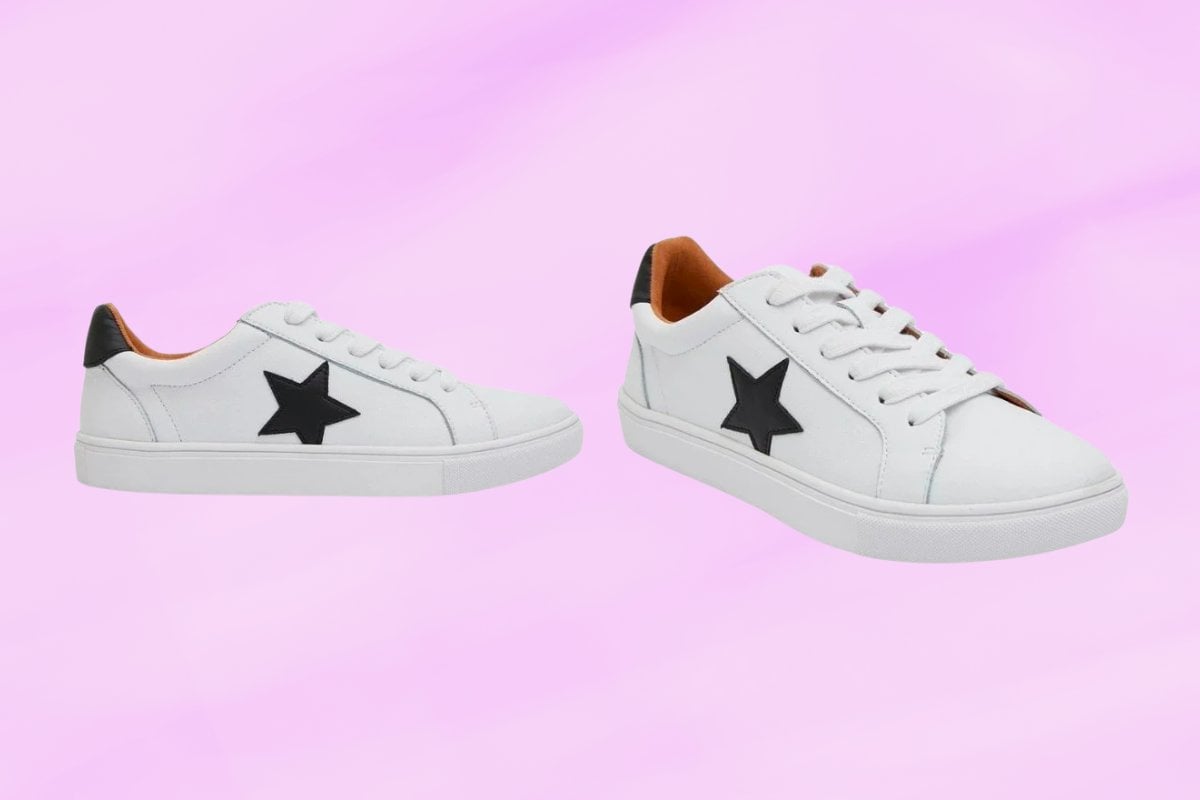 Image: Myer/Sandler.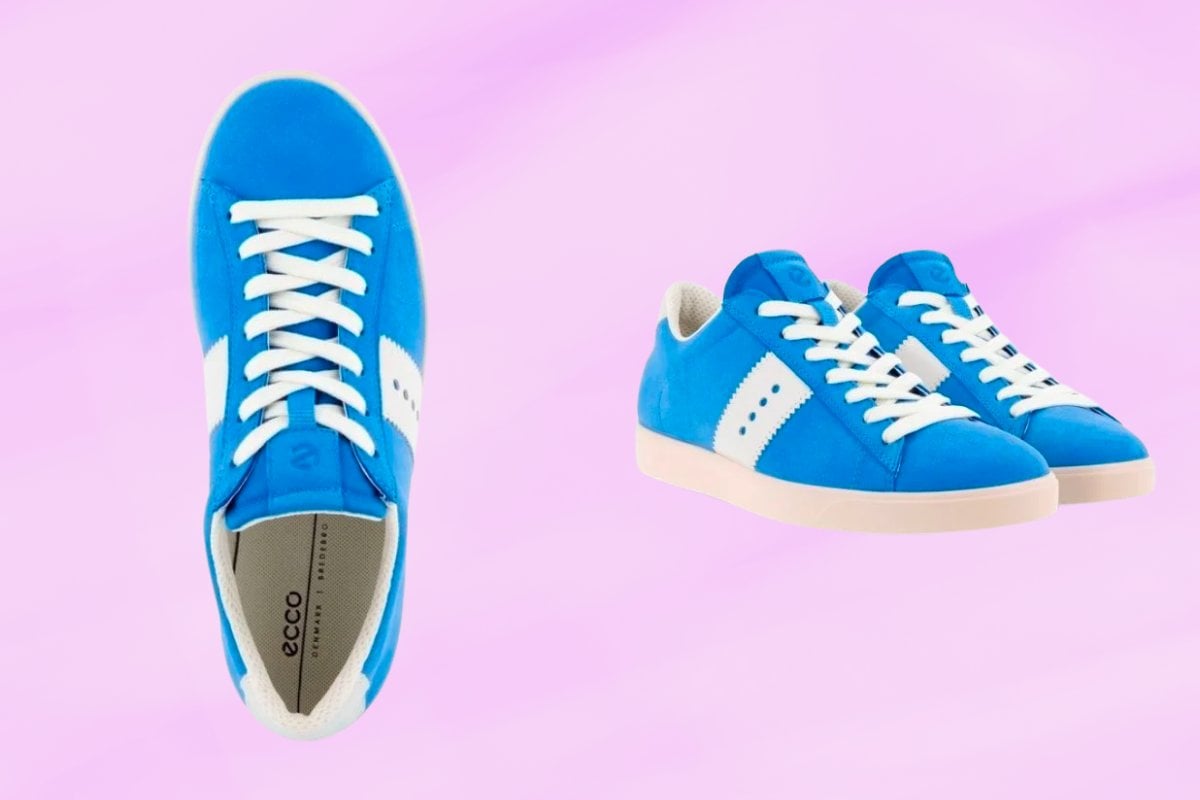 Image: Myer/ECCO.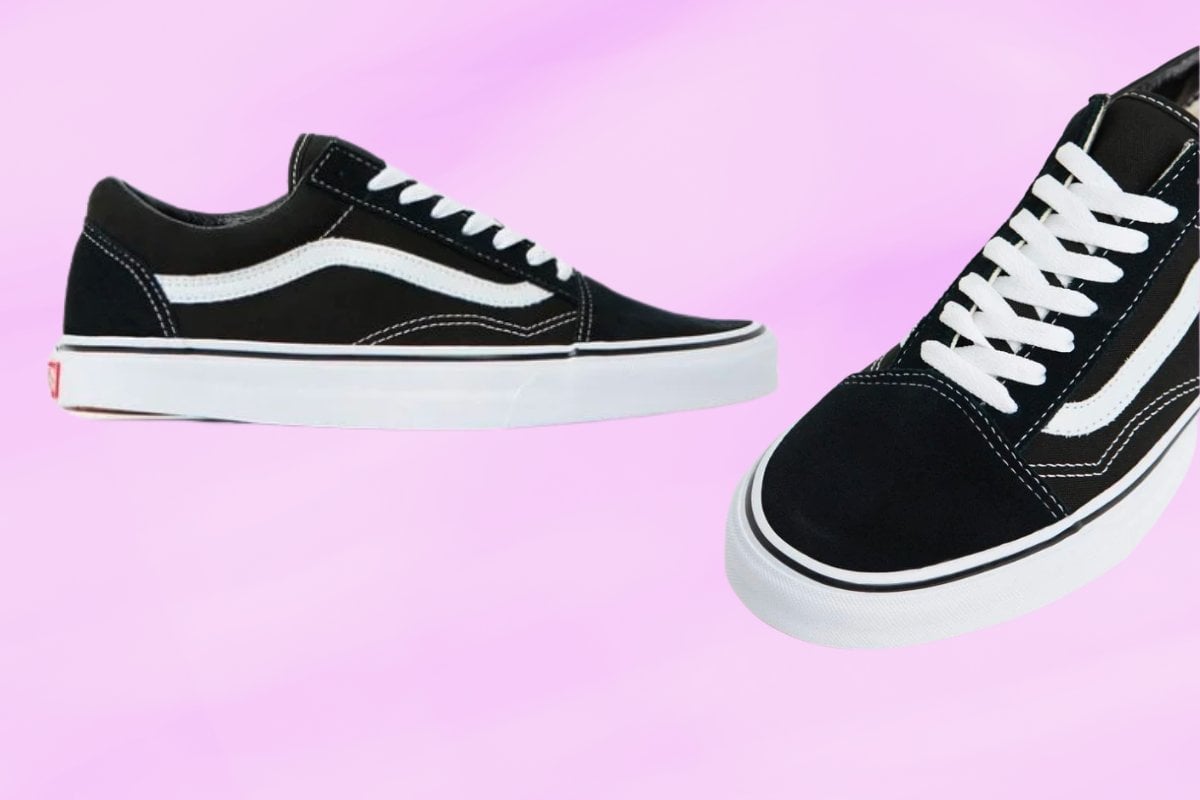 Image: The Iconic/Vans.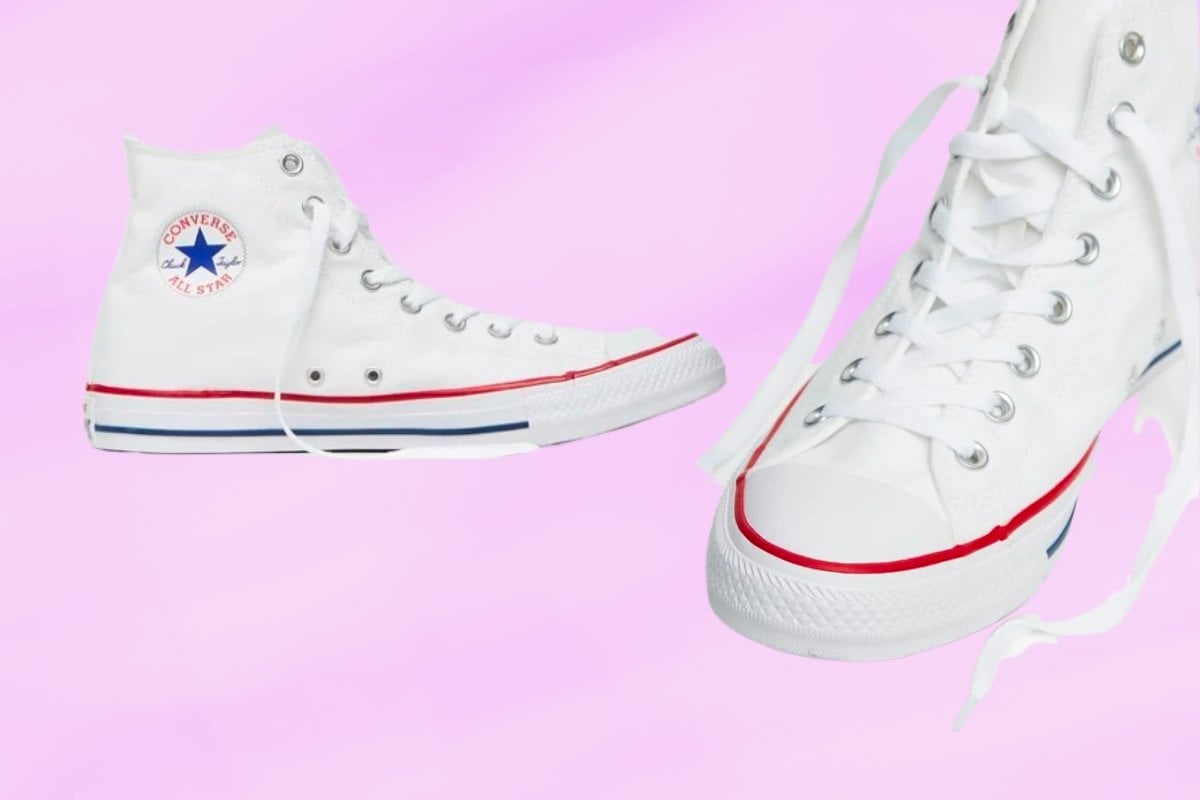 Image: The Iconic/Converse.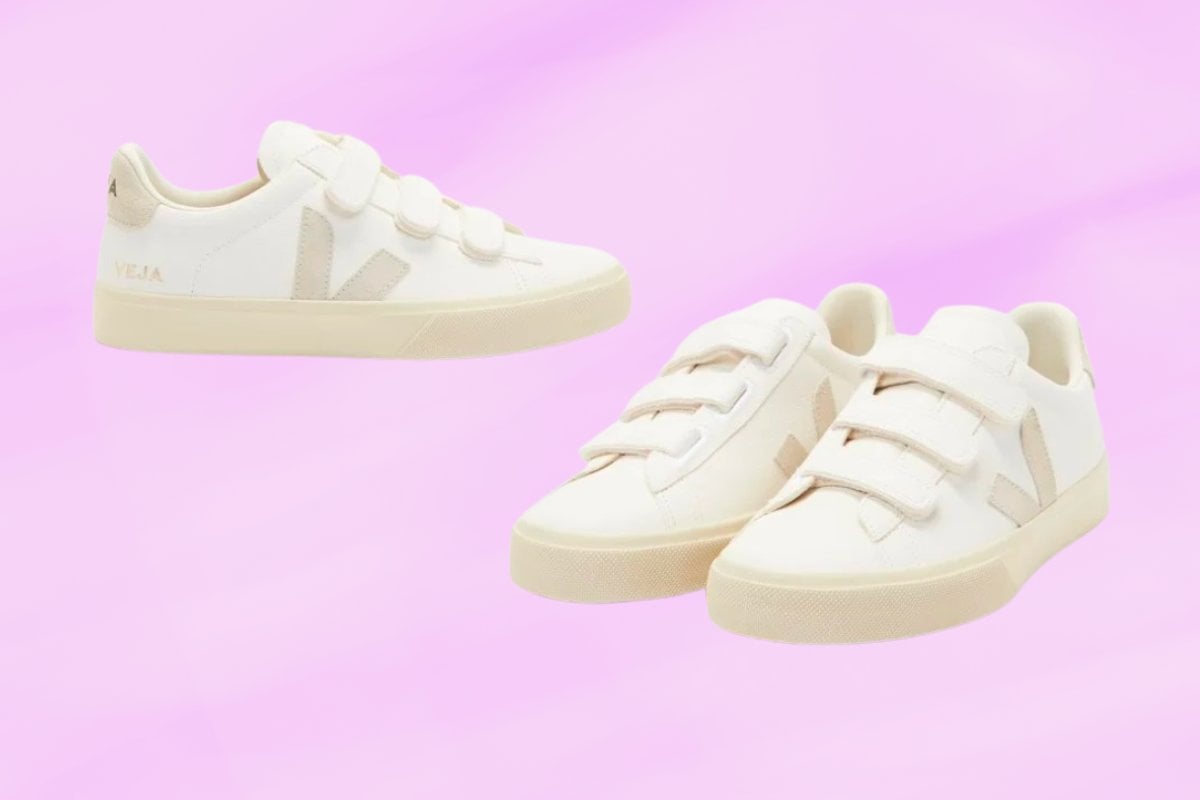 Image: The Iconic/Veja.
Trend #2: Classic White Sneakers.
If you buy one pair of sneakers: run, don't walk to get a pair of these in your wardrobe. A timeless classic, the white low-profile sneaker is a total staple. These simple, clean kicks are an excellent choice for those just dipping their toes into sneaker trends.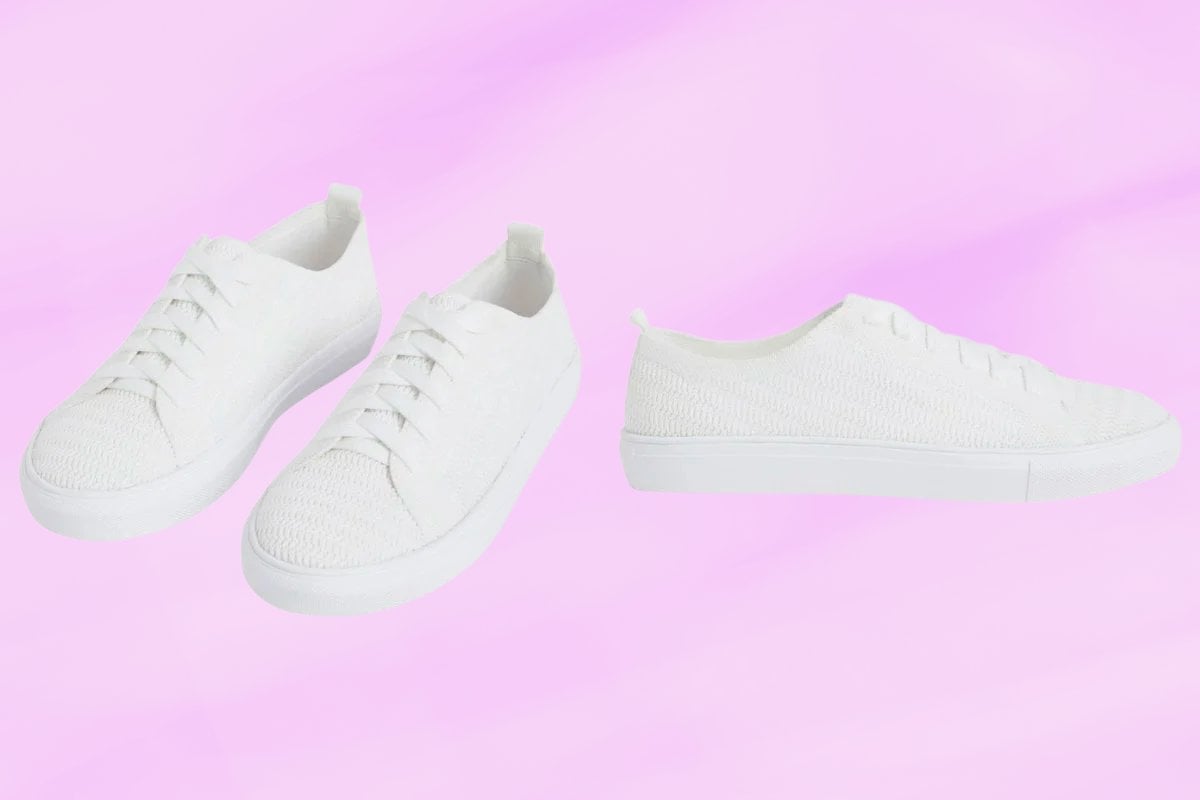 Image: Myer/Seed Heritage.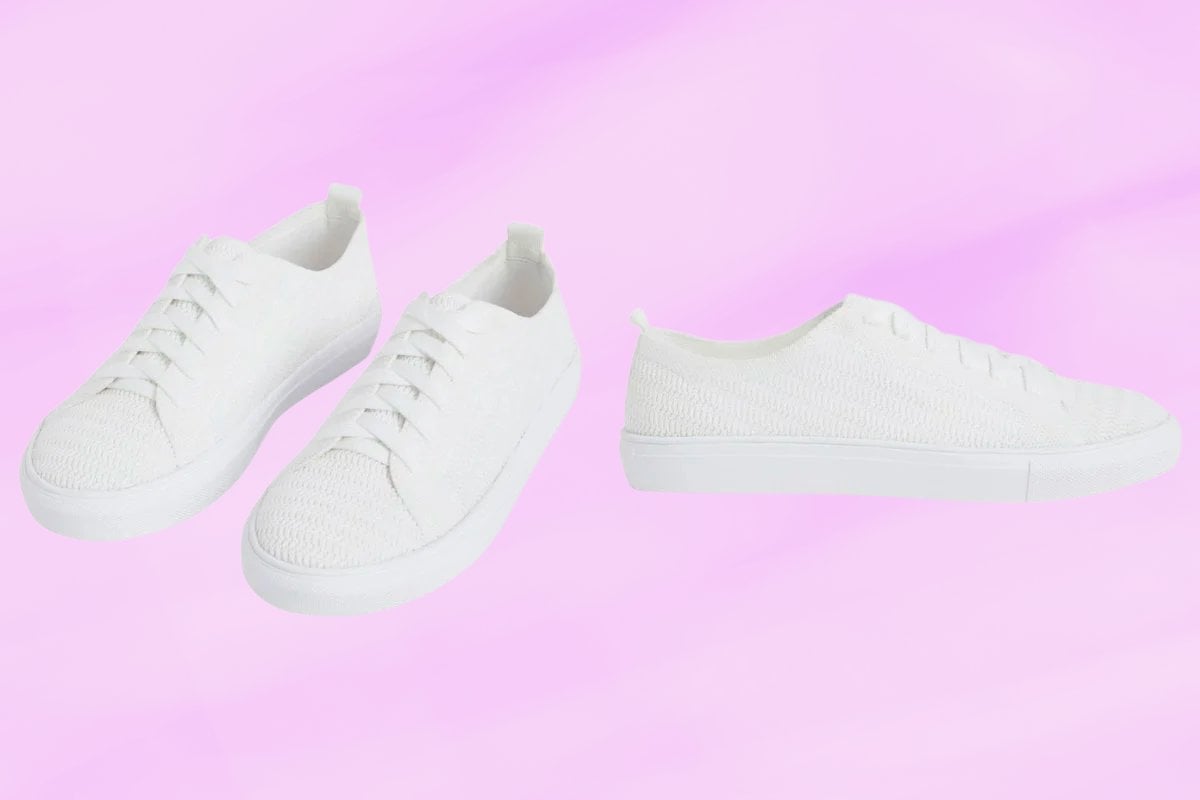 Image: Myer/Ravella.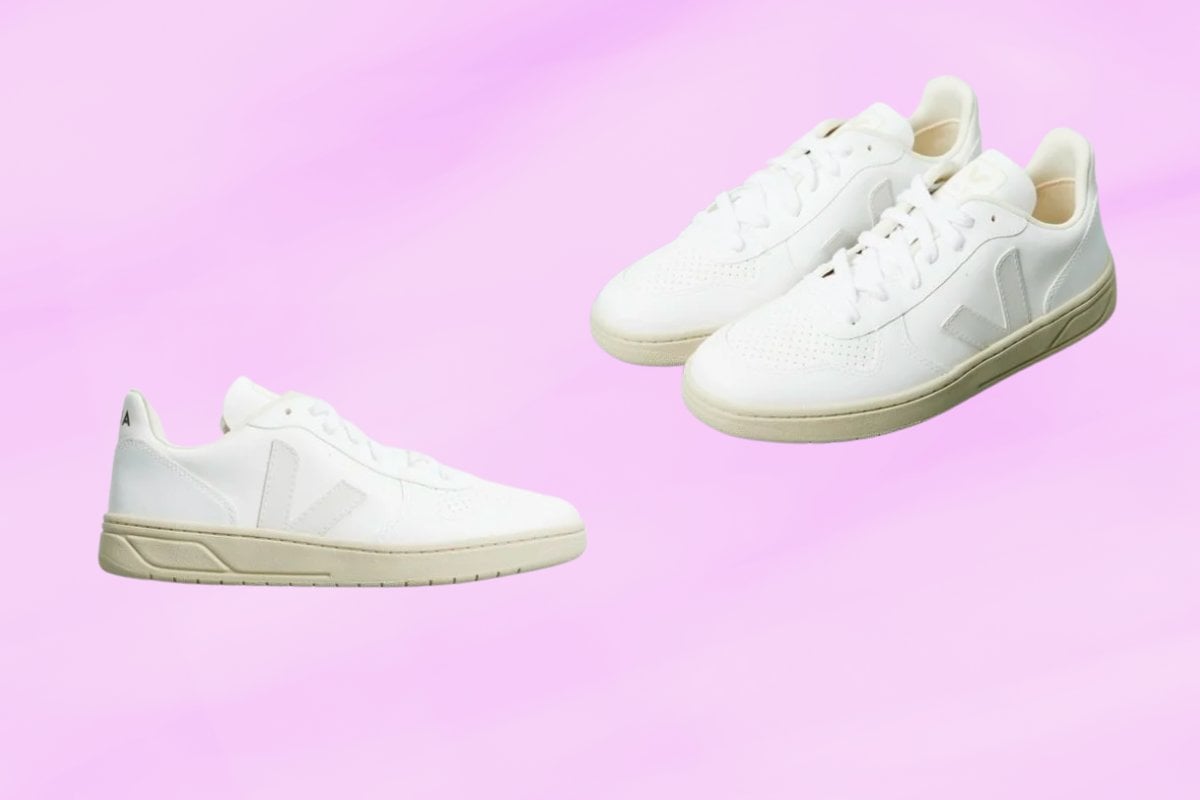 Image: The Iconic/Veja.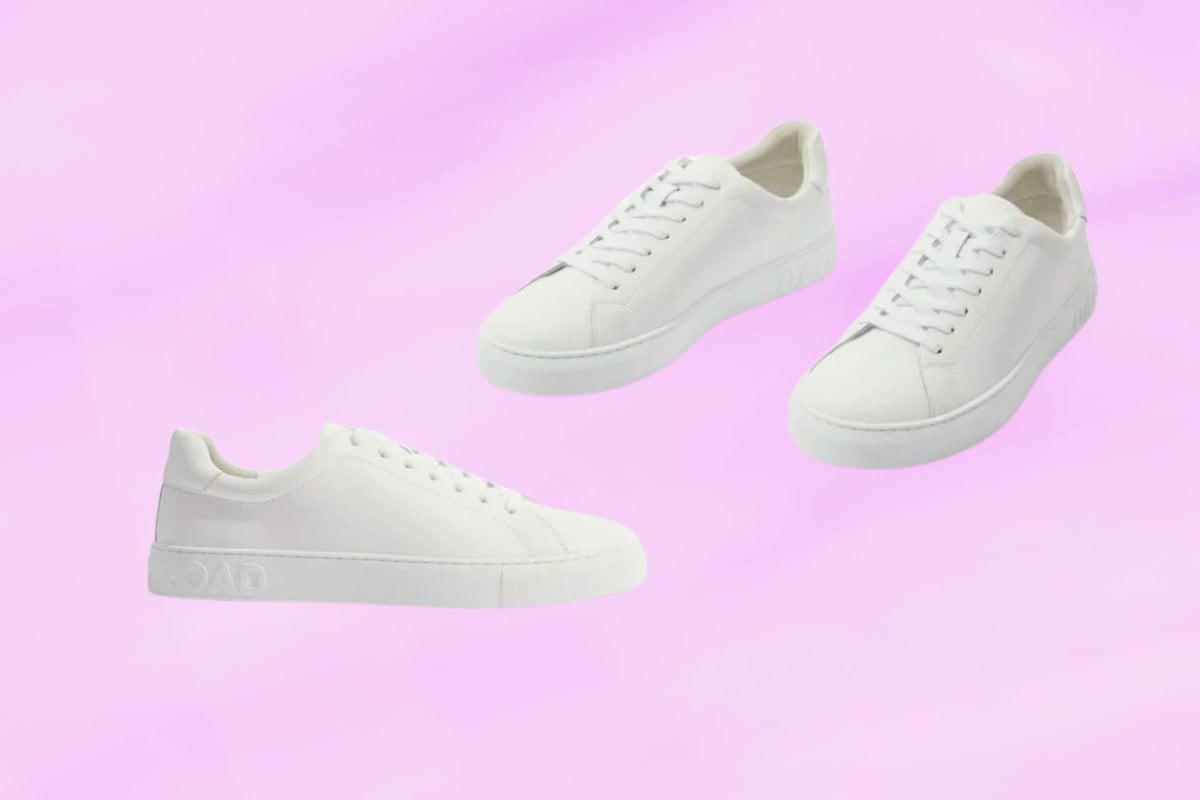 Image: Myer/Country Road.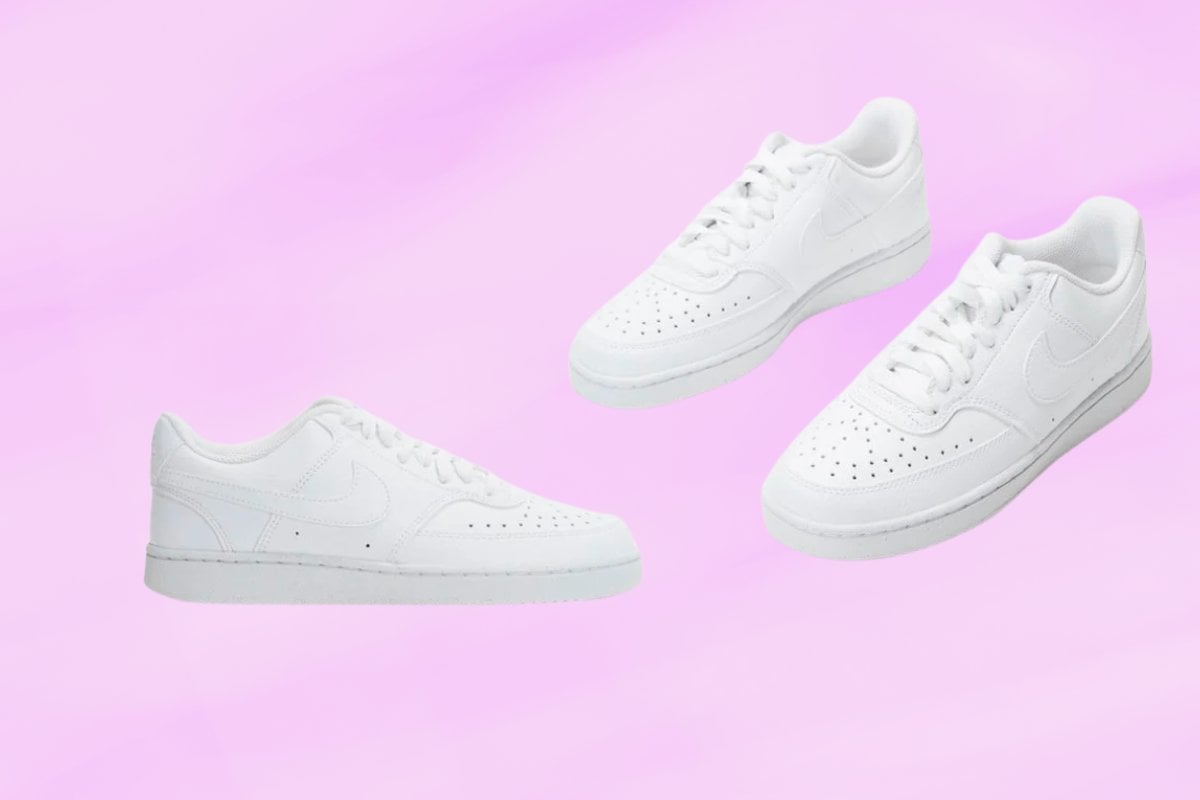 Image: Myer/Nike.
Image: Myer/Windsor Smith.
Trend #3: Chunky Sneakers.
This trend is trickier and not for beginners but if you're looking for a bolder, more rugged look, chunky sneakers have gained traction (I'm hilarious). While they might be a bit of a leap for those new to pairing sneakers with dresses or skirts, they're a practical and functional choice.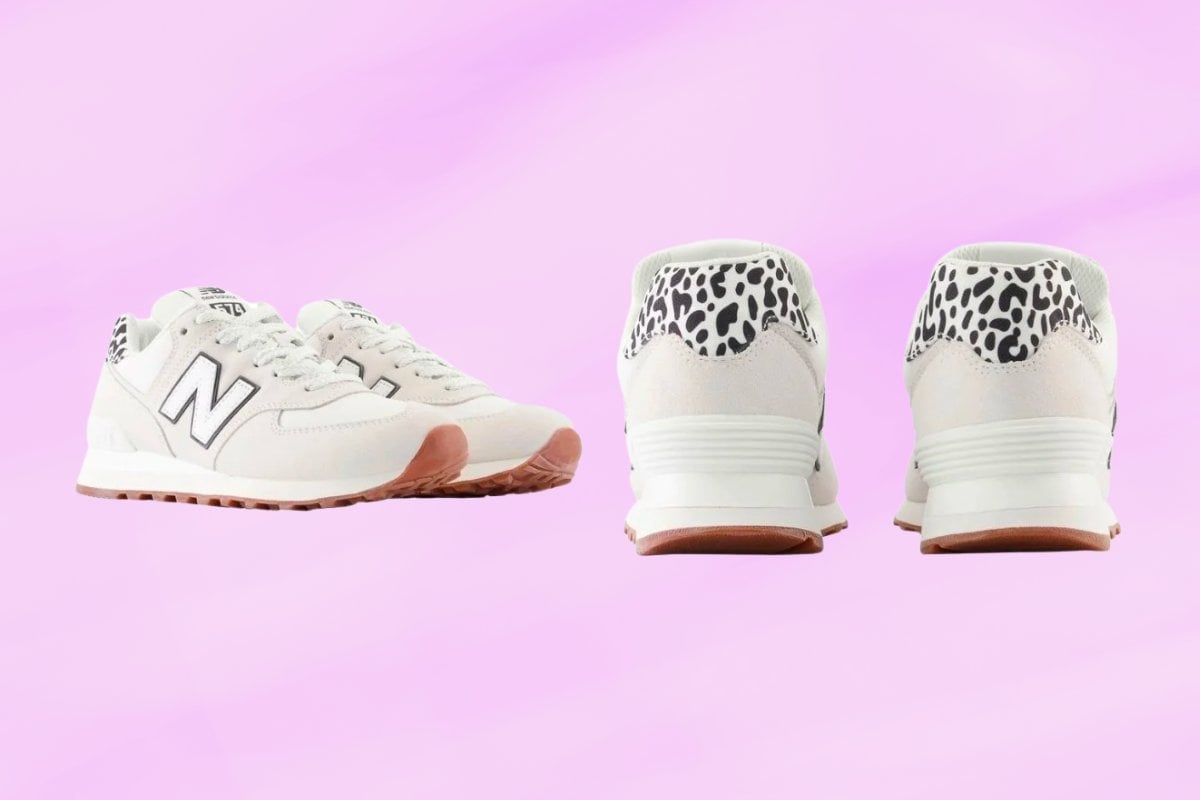 Image: Myer/New Balance.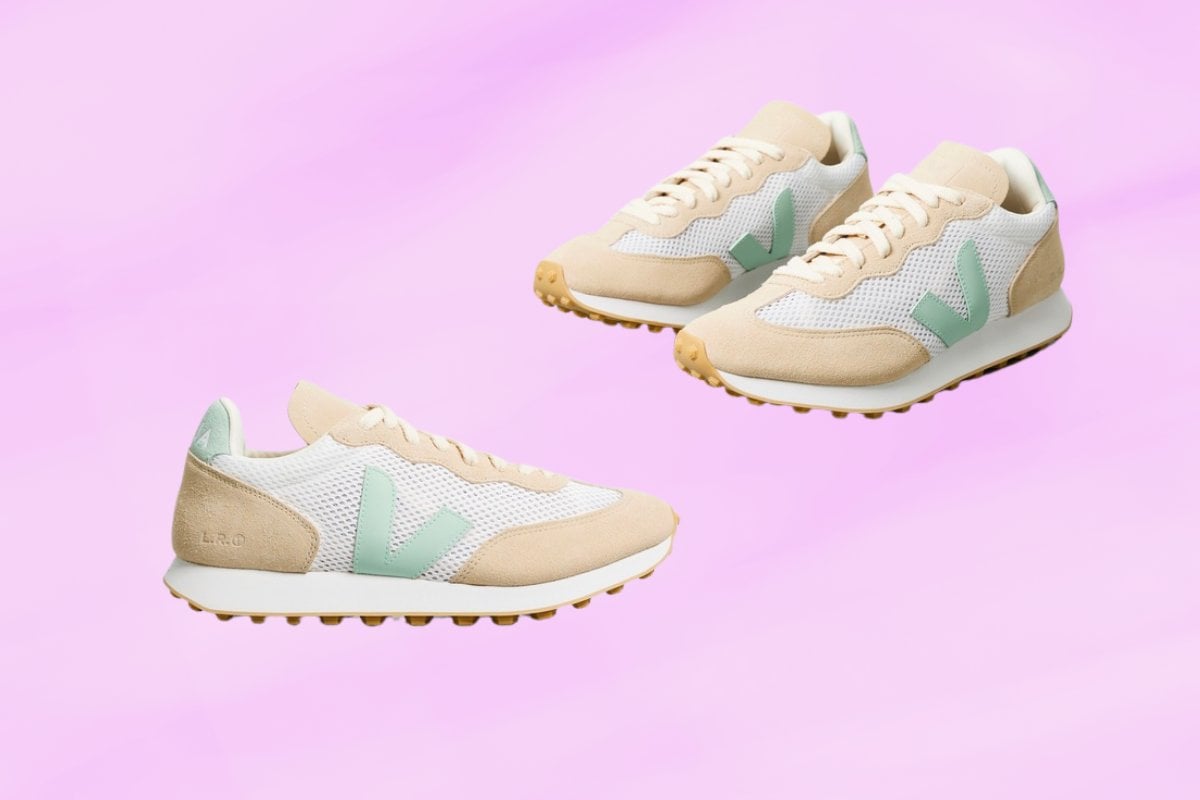 Image: The Iconic/Veja.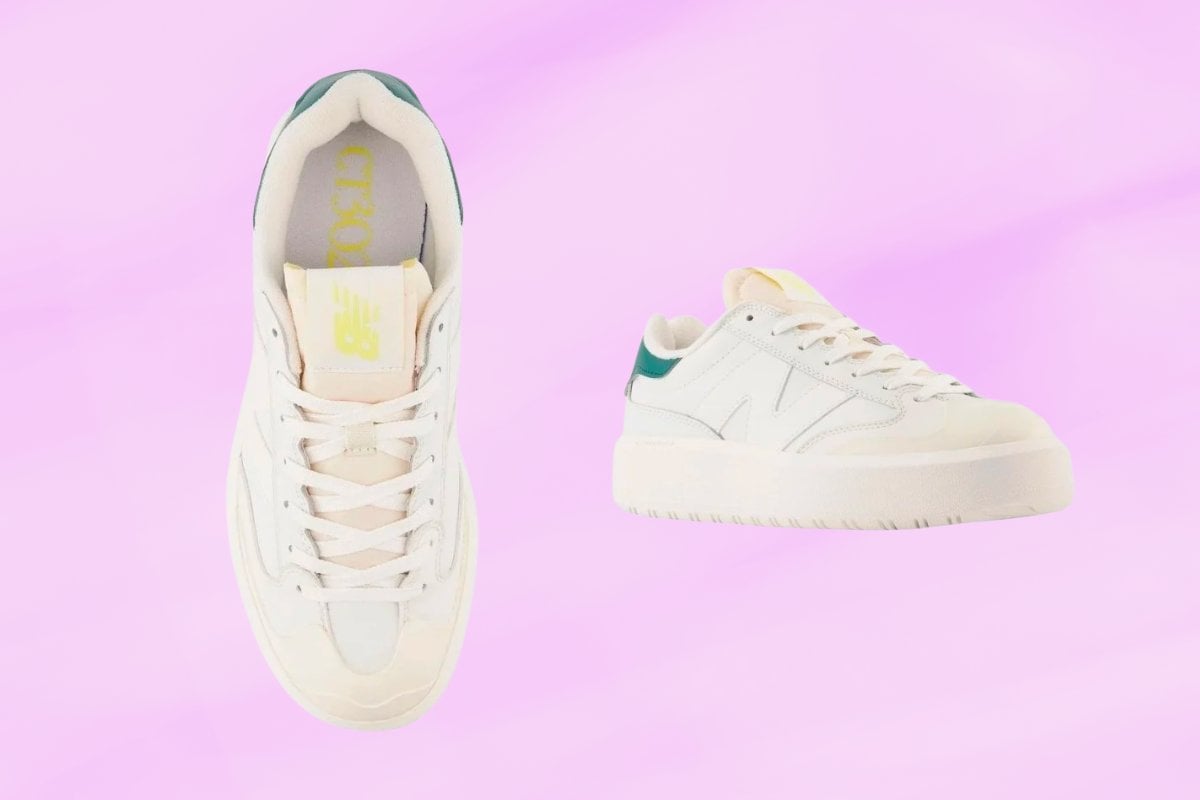 Image: Myer/New Balance.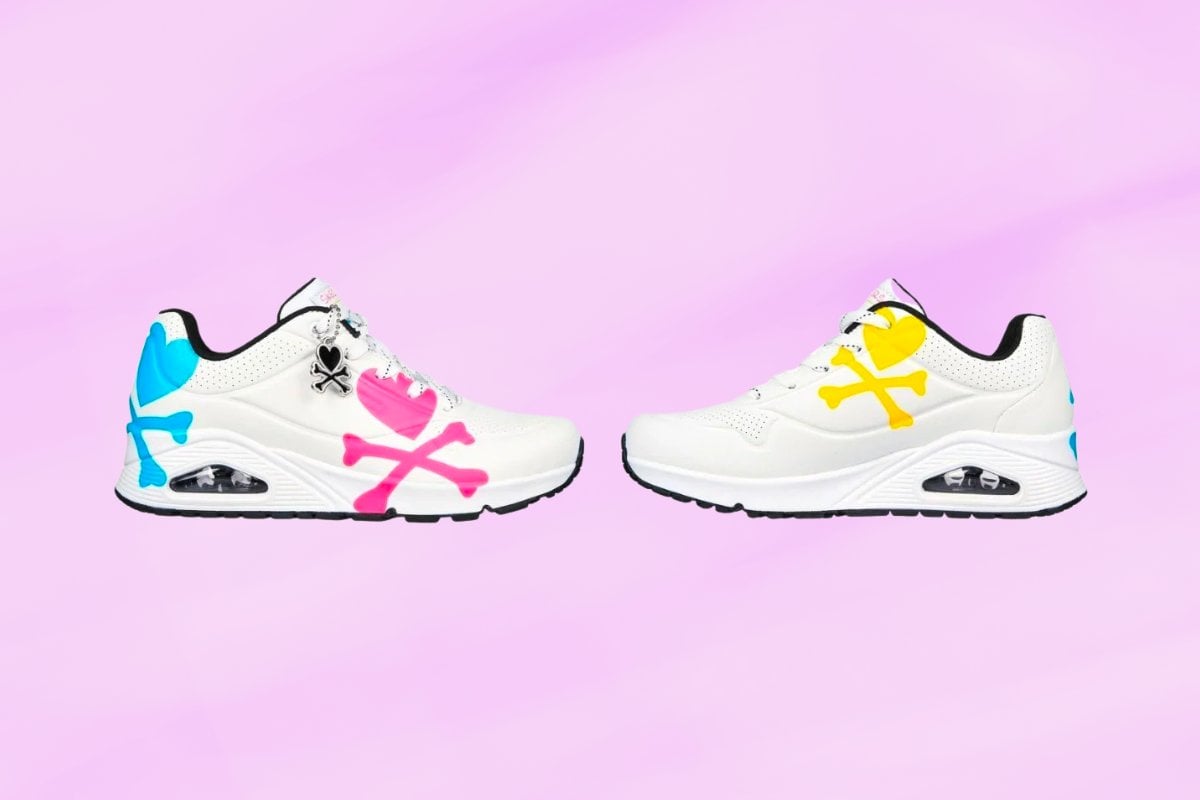 Image: Myer/Skechers.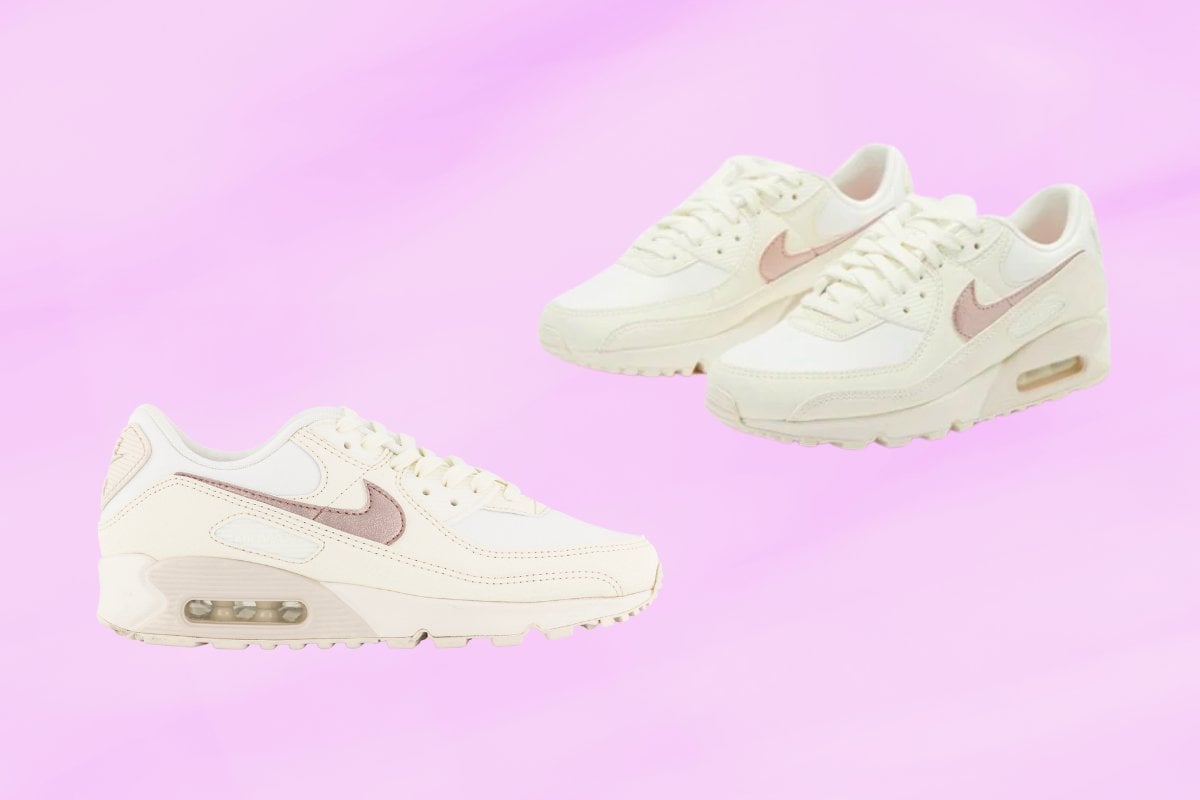 Image: The Iconic/Nike.
Trend #4: Fancy sneakers.
More like a party on your feet than a functional, versatile shoe, these can work with denim or a neutral colour but they have less longevity in your wardrobe than the more classic white sneaker.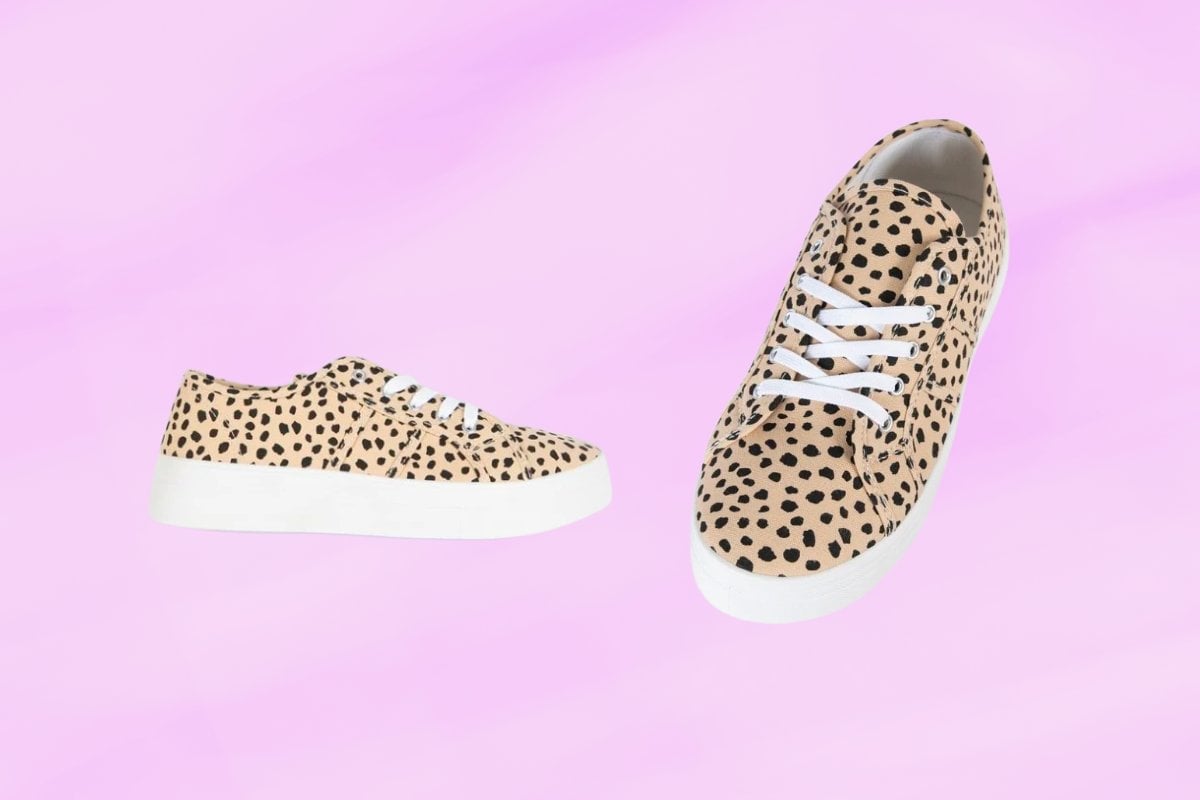 Image: The Iconic/Vybe.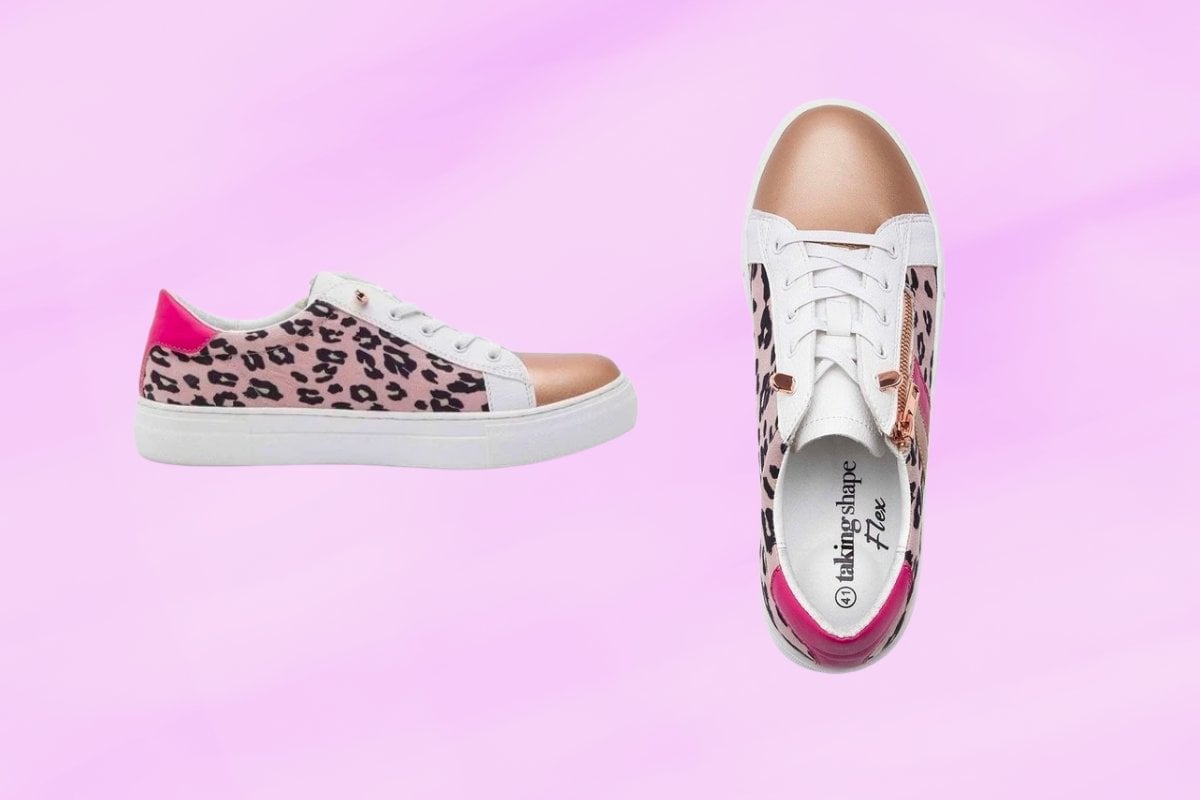 Image: Myer/Taking Shape.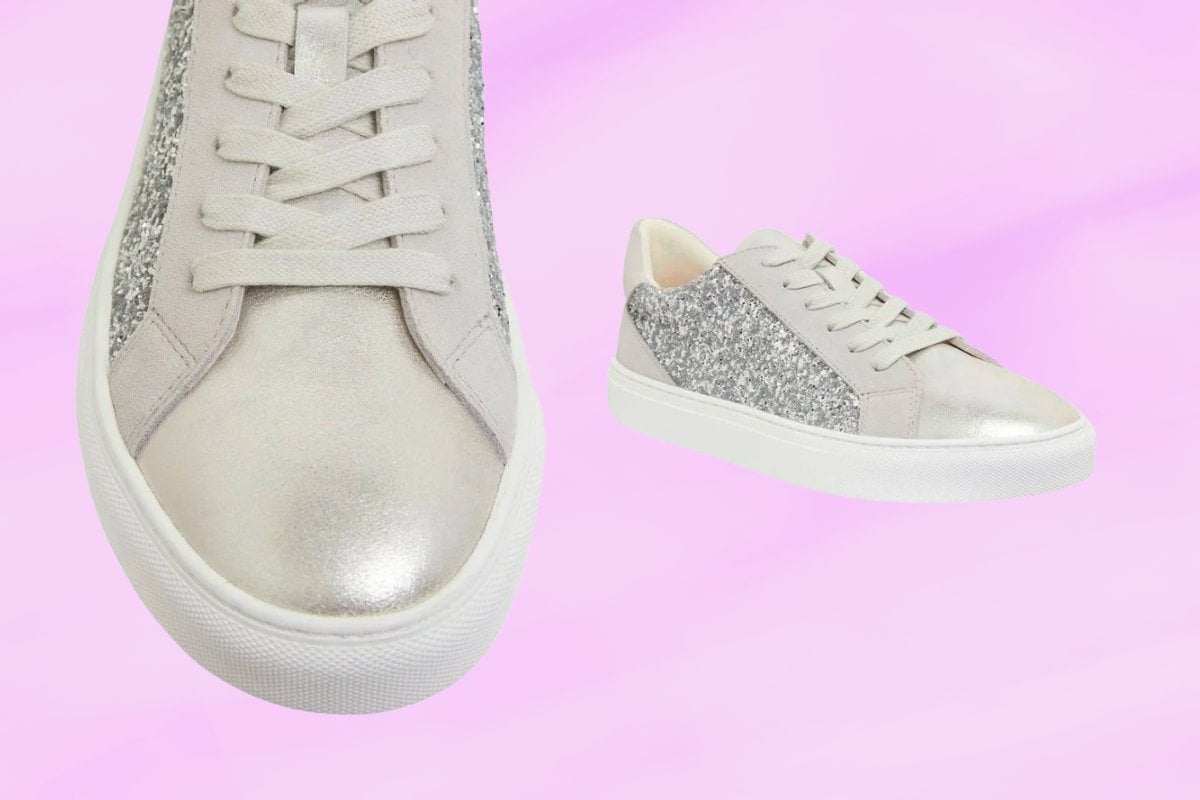 Image: Myer/Jane Debster.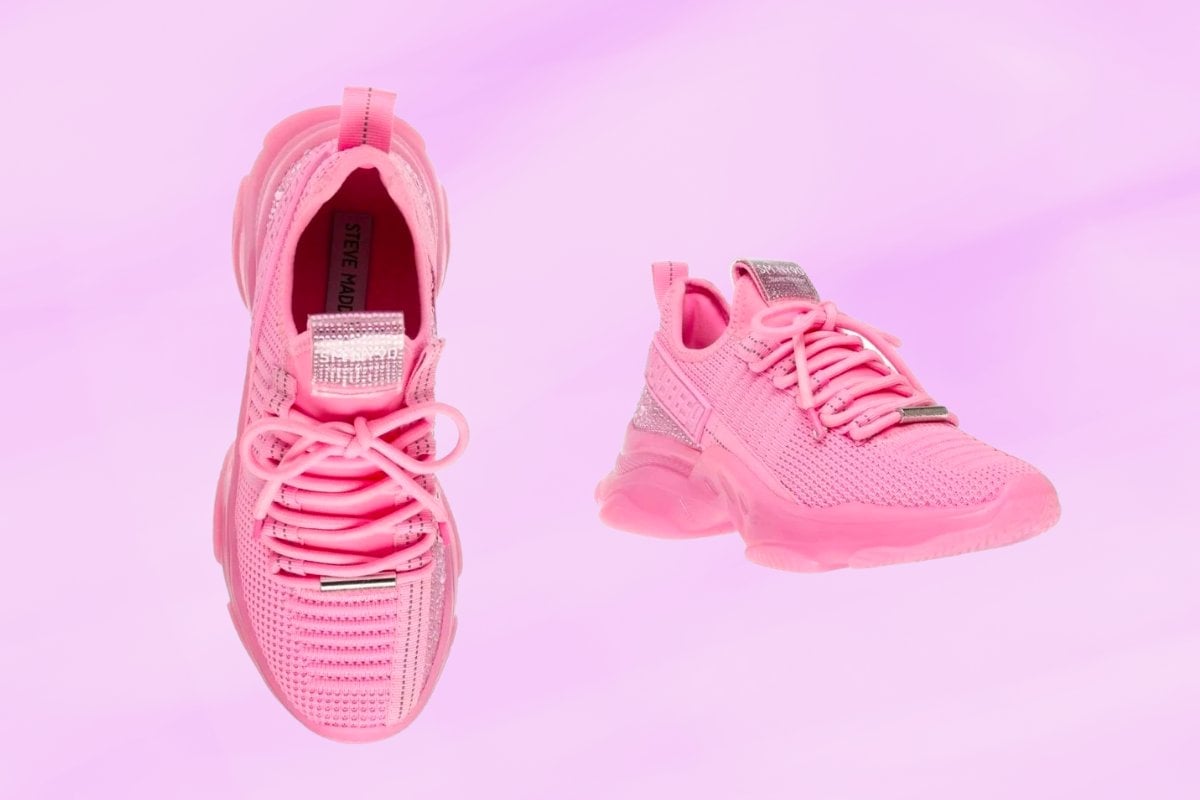 Image: Myer/Steve Madden.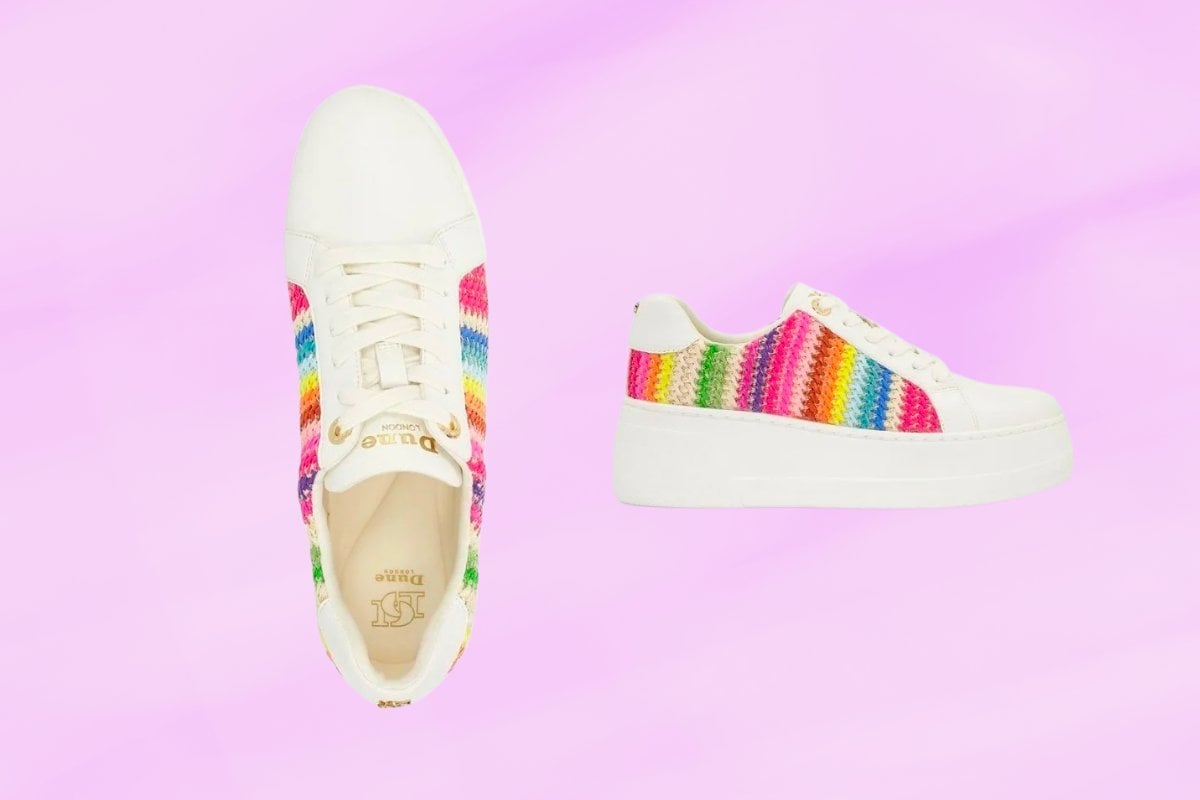 Image: Myer/Dune London.
Trend #5: Flatform sneakers.
These are great for short people or anyone just wanting a bit of height. Especially great under long pants.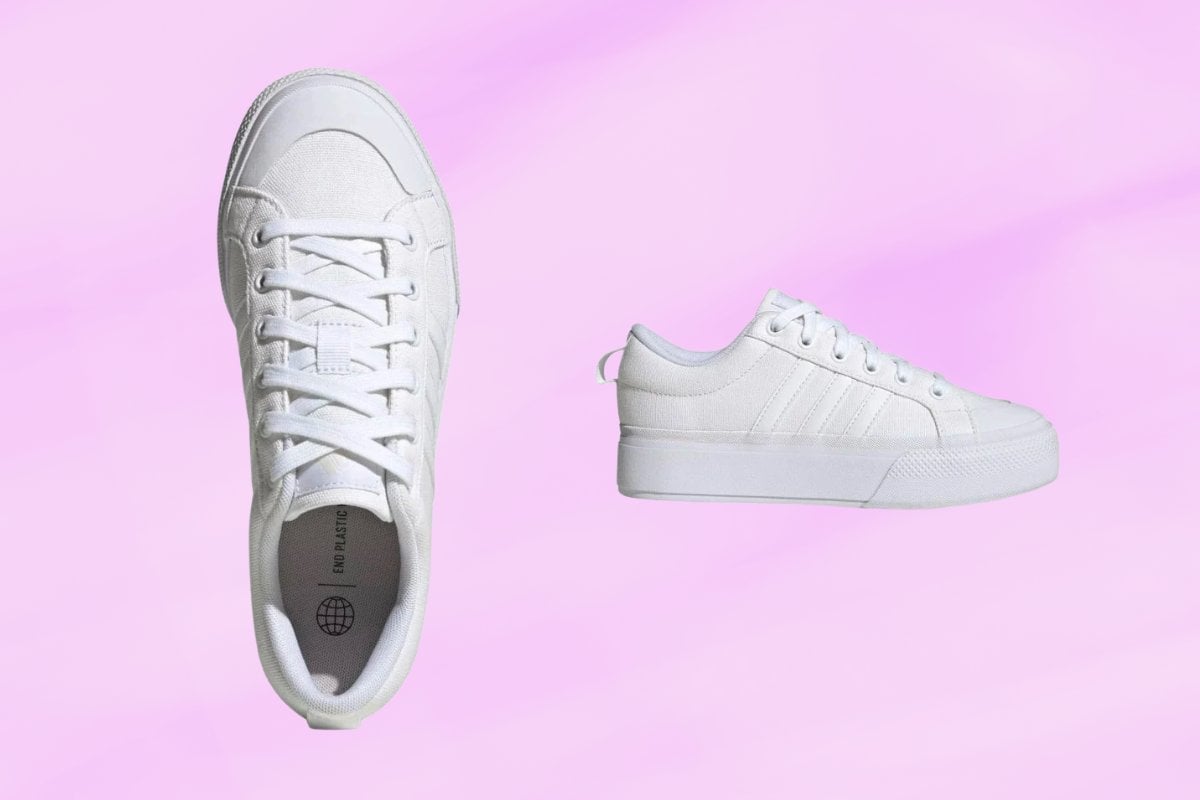 Image: Myer/Adidas.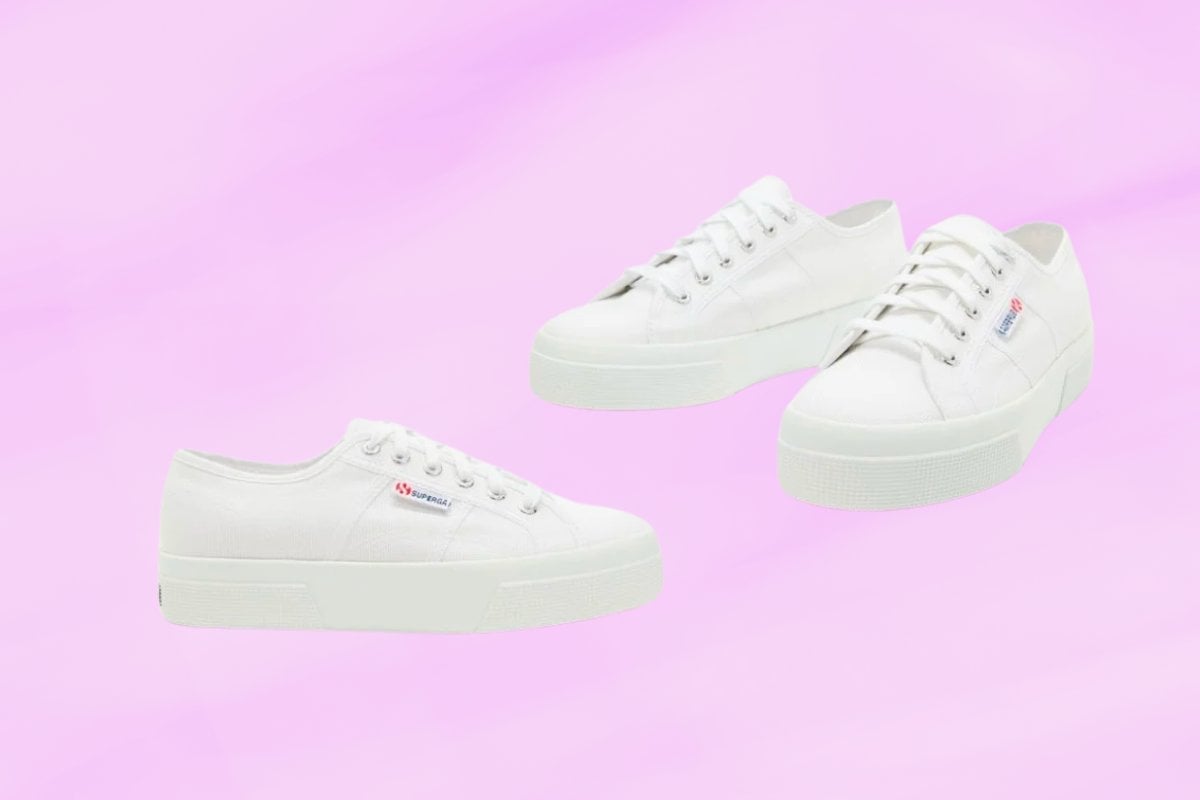 Image: The Iconic/Superga.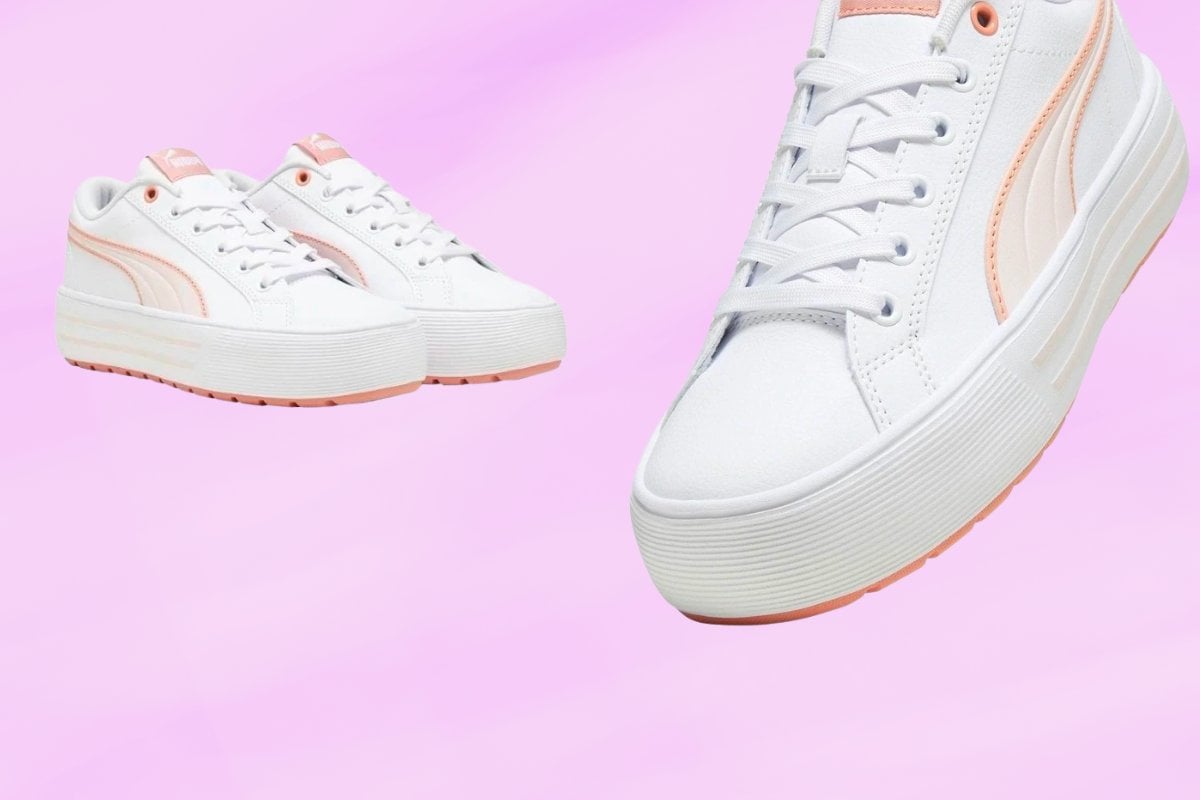 Image: Myer/Puma.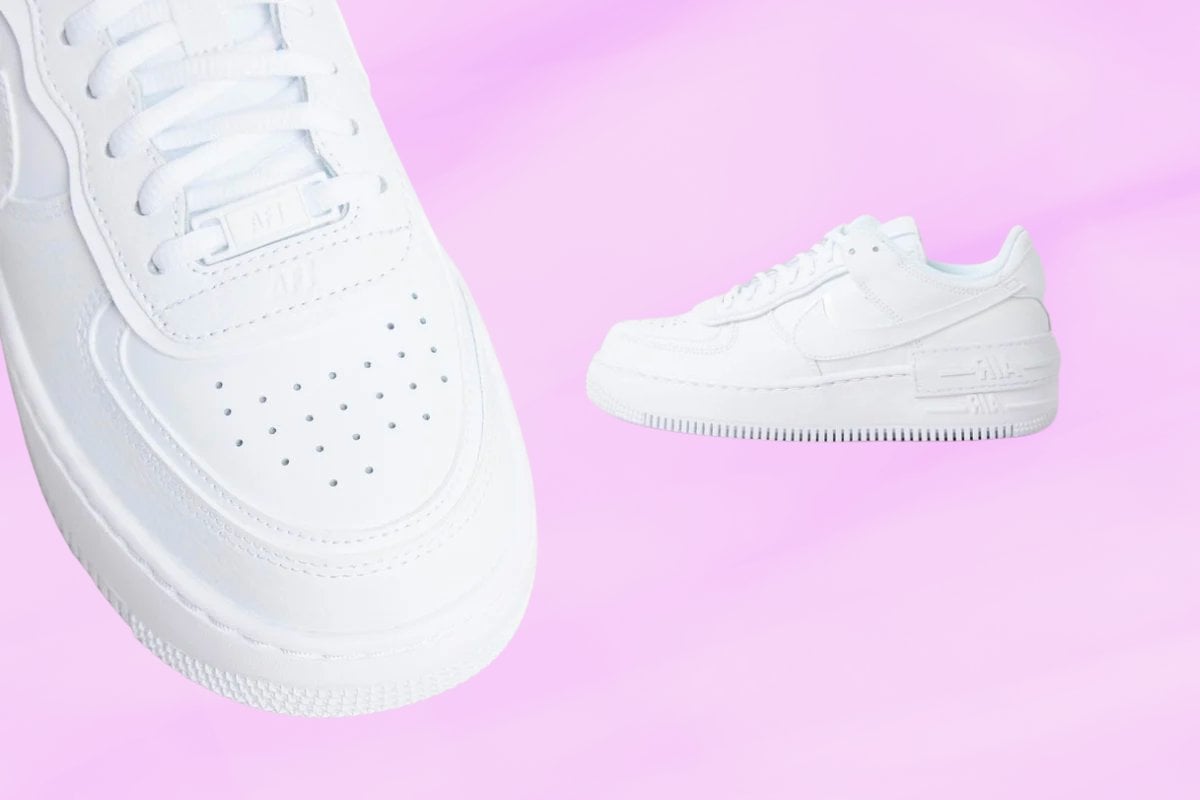 Image: The Iconic/Nike.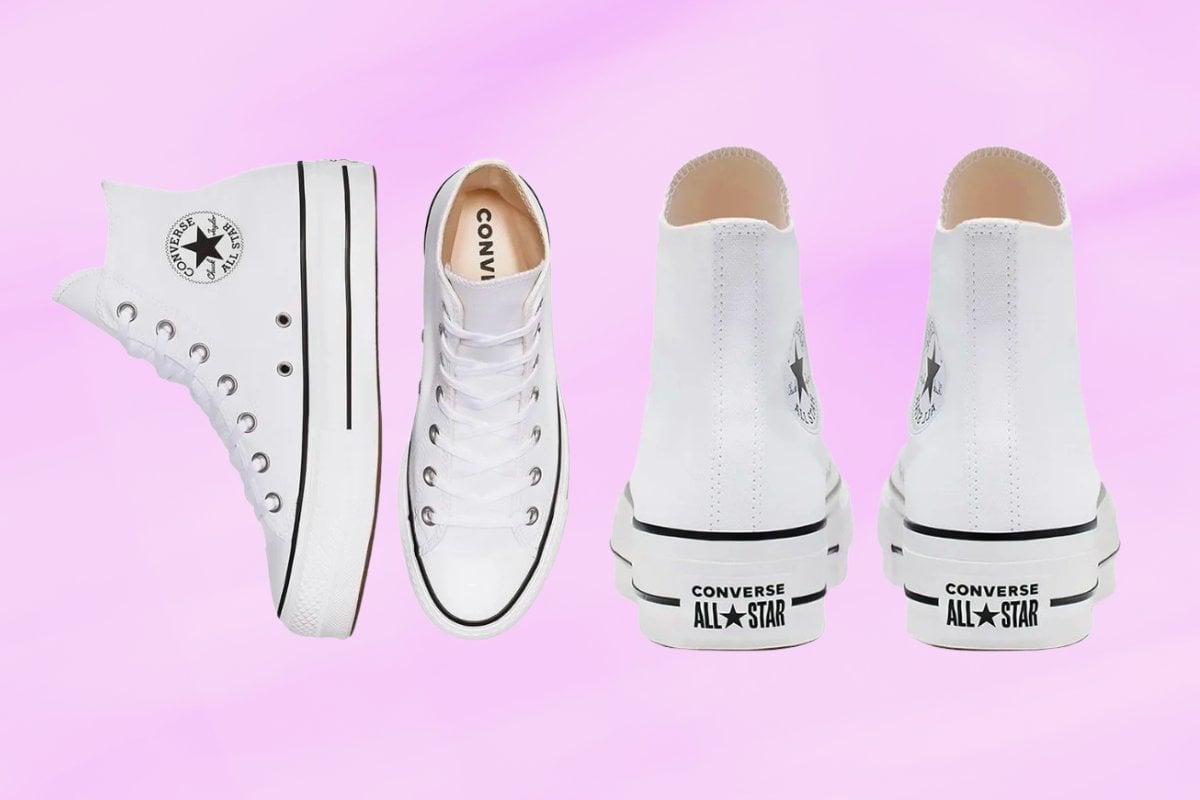 Image: Myer/Converse.
Feature Image: Getty.
Calling All Australian Women! We want to hear from you in this skincare survey. Complete it now and go in the running to win one of four $100 gift vouchers!
Unlock unlimited access to the best content for women