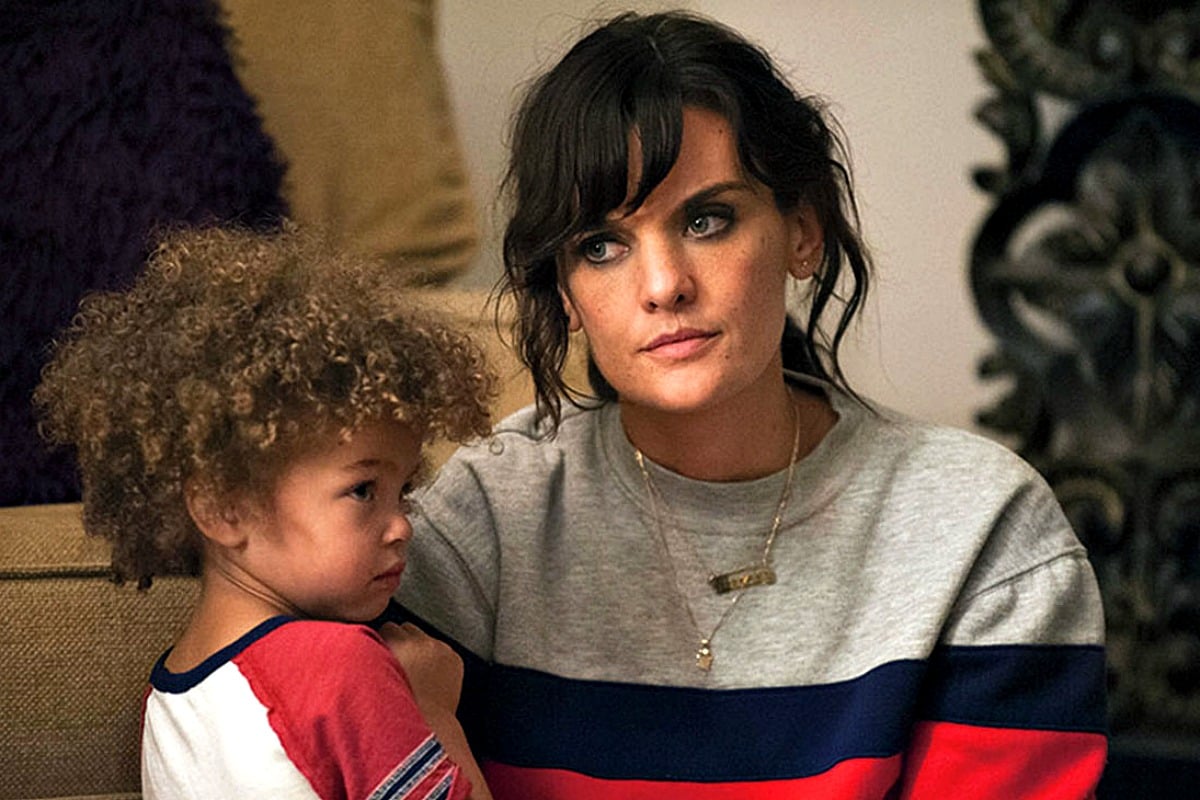 The TV series SMILF is a reminder of how blessed we are to be living in the age of TV streaming services.
The dramedy is directed and produced by Frankie Shaw, 32, who also pulls off a creative trifecta by doing double time as the show's leading lady. The series depicts a gritty, real, hilarious yet brutal world that many years ago would surely have been deemed not nearly pretty or prestige enough to appeal to a mainstream audience.
But thanks to the golden age of TV we're currently living in, SMILF (which stands for Single Mother I'd Like To F*ck) is available to watch exclusively in Australia via streaming service Stan and boy is it worth your time.
In the series, Shaw plays a slightly dysfunctional and scrappy single mother of one named Bridgette Bird, a 20-something woman who once dreamed of building a life outside of the gritty and gloomy South Boston suburb she was born in. We learn through the series that Bridgette was a whip-smart student who earned a scholarship to a private school and then planned to become an actress, but an unexpected pregnancy derailed her plans.
She now lives in a dingy one-room apartment with her gorgeous little toddler Larry, attempts to make it to auditions to continue her acting career but in reality spends most of her time tutoring the children of an obscenely wealthy and affluent woman named Ally (played by Connie Britton) who has a few problems of her own.
Since Frankie has loosely based the plot of SMILF on her own life, pregnancy and motherhood, much of the storyline rings very true and the overall production pulses with relatability and gritty realism.
Much of the first season follows Bridgette's attempt to navigate life as a single mother following one disaster after another, a story that is cleverly punctuated with her attempts to fall back into the world of dating and casual sex now that Larry is a toddler.
The beauty of SMILF, along with its humour and uniqueness, is in the revolutionary way it depicts single motherhood.
Bridgette's life may be tough and she makes a myriad of mistakes in every episode, but her fierce love for her son shines through and you are never left thinking that she is a bad mother for doing whatever she needs to do to get through the day. Even if it's leaving her son asleep at home alone a while she dashes down the road to grab some snacks from a convenience store or having sex in the same bed her son is asleep in, because they live in one room and there's just no other alternative.