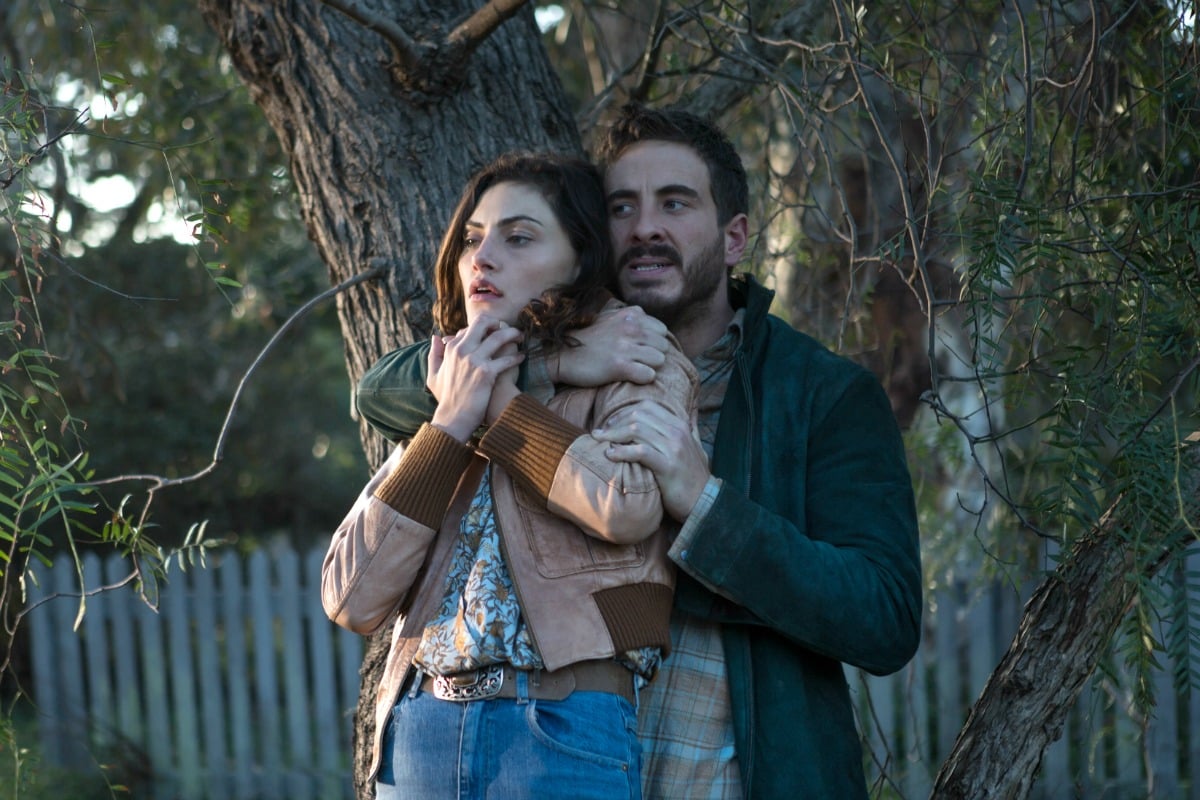 There are a legion of ways to describe new Stan series Bloom.
It's both dreamlike and fierce, shockingly sad and then at times even downright funny.
However, after watching the first few episodes of the six-part series and then sitting down to talk about its themes with stars Phoebe Tonkin and Ryan Corr, I now believe that Bloom is best described as an iceberg.
All because you may think you see all there is to see at first, yet it's not until you peak below the surface that it's full magnitude, power and depth really comes into focus.
According to the stars of Bloom, the secret behind the series is that it's about so much more than just the chase for eternal youth, as the trailers may have led you to believe.
It's also about love, rediscovering sexuality, the harshness of living in the world while ageing (especially as a woman) and how living with regrets can change you into a completely different person.
The premiere episode of Bloom kicks off one year after a devastating flood killed five locals in an idyllic country town in Australia.
Now, a mysterious new plant has appeared with the power to restore youth. It's a gift powerful beyond wildest imaginings and a miracle some will kill to keep a secret.
In Bloom Phoebe Tonkin as Young Gwen (with the older version of the character played by Jacki Weaver) and Ryan Corr stars as Sam, two people who have their lives changed forever and a chance to fix their greatest regrets thanks to the mysterious plant.
Watch Mamamia Entertainment Editor Laura Brodnik talk to Bloom stars Ryan Corr and Phoebe Tonkin about nude scenes, ageing and regret.