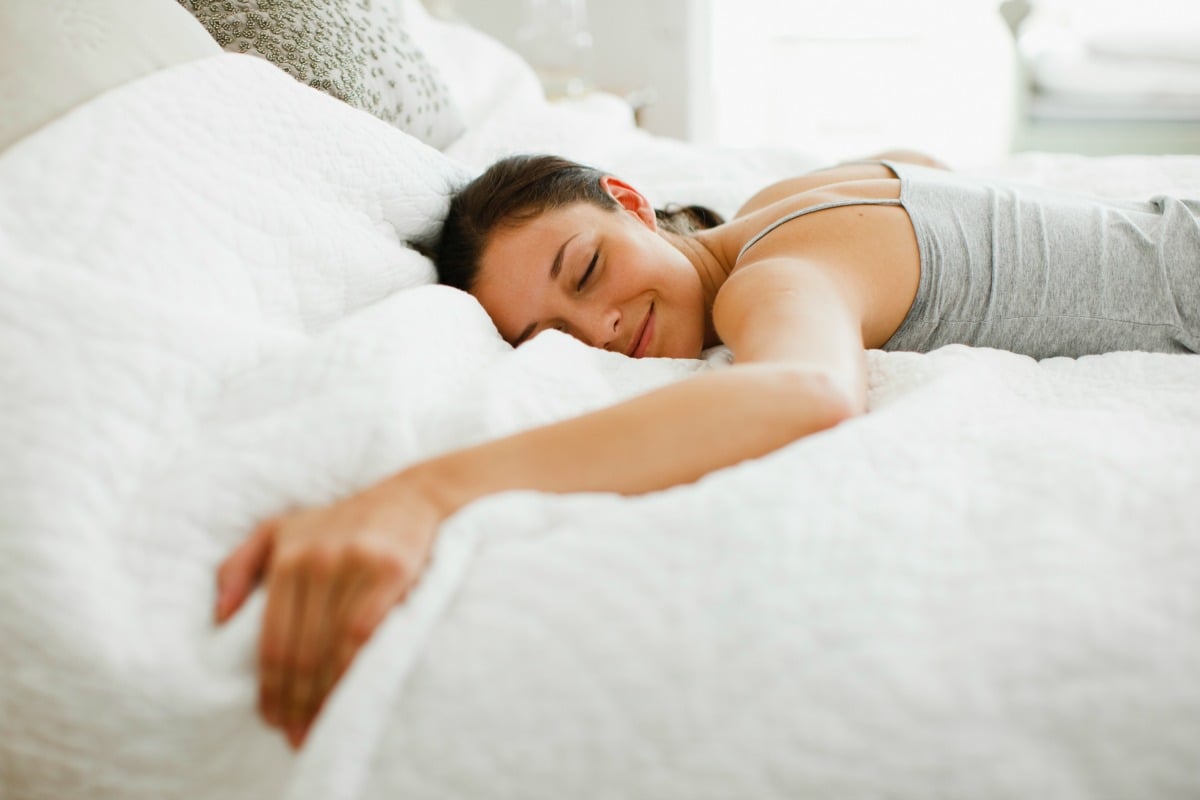 When you're struggling to get a good night's sleep, you'll try just about anything to fall asleep.
From meditation to sleep sprays to the US Army's military sleep technique, most of us have tried everything under the sun in our search to get some decent shut eye.
After all, the internet is chock full of sleep hacks and techniques.
This time around, the formerly sleep-deprived are singing the praises of a new trending sleep hack.
And it's not an expensive supplement or lavender oil.
Nope, it's podcasts.
Those struggling to get a good night's sleep are turning to "slow lit" to help them fall asleep.
Science has said that you can't actually turn into a morning person if you aren't already. Post continues below…
"Slow lit" are podcasts designed to put you to sleep.
They're essentially very boring bedtime stories.
The most famous slow lit podcast? Drew Ackerman's Sleep With Me.
Ackerman's podcast is described as "bedtime stories to help grown ups fall asleep in the deep, dark night".
The podcast dedicates its episodes to recaps and analysis of shows and films like Pirates of the Caribbean and The Good Place.
But while the content may sound interesting, we promise you – it's really not.
Throughout the episodes, host Ackerman speaks in an awfully boring monotone voice while constantly going off on tangents.
Side note – Have you been talking in your sleep? This might be why. Post continues below…
He's basically an expert on making even the most interesting topics as boring as you can possibly imagine.
Ackerman has also created a sleep podcast on Game of Thrones, aptly called Game of Drones.
The podcast recaps and analyses the show in a way that would put anyone to sleep – even Game of Thrones super fans.
Popular meditation app Headspace also offer sleep podcasts to the sleep deprived.
In the series, the host of the podcast tells you the stories of various cats living on boats in a marina. We love it.
And if you're after a straight up child-like bedtime story, Miette's Bedtime Story Podcast delivers just that.
Now get your PJs on, switch on some slow lit and get to sleep.
You can thank us later.