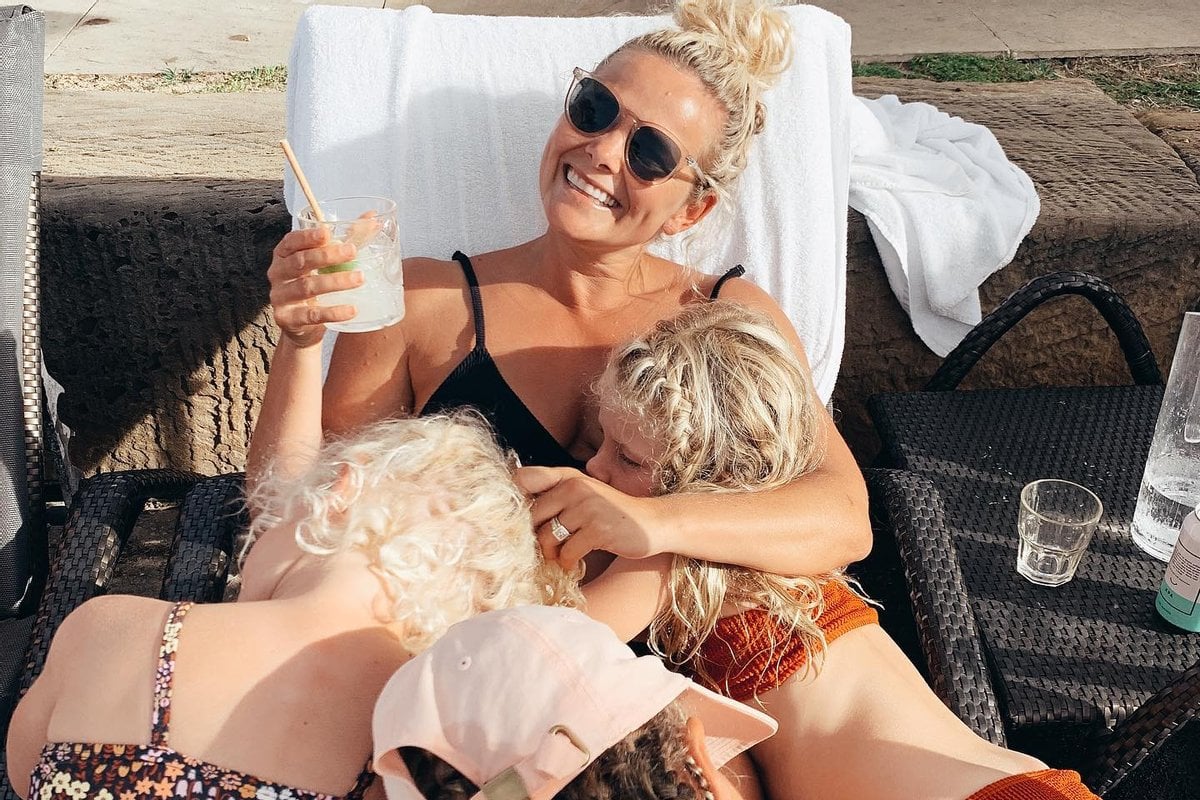 Kristy Griffiths is a mum of three girls, qualified sleep teacher and Cubo Ai ambassador. With three daughters all born within less than four years, Kristy knows exactly how it feels to be a tired new mum. It was her tried and tested routines that first led her to help friends and family before qualifying as a baby sleep consultant. 
Kristy tells Mamamia what got her through those early years of new mum life and offers us her best tips for sleep deprived new parents.
"Nothing and no one can prepare you for having a baby of your own," Kristy says.
"I came home from hospital with my eldest daughter Elke thinking; I've babysat kids before and I've done all-nighters, I'll be fine! But wow, I really wasn't."
Watch: The things pregnant people never say. Post continues below. 
Knowing that something needed to change, Kristy thought about what might work for both her and baby Elke.
"I wasn't coping and as someone that likes routines I thought I would try to implement one quickly. I realised I was new at this mum job too, so we tried a few things before we settled into our new routine together.
"By the time my second daughter Minka came along, I was much happier and my little ones were thriving."
After third daughter Hattie was born, Kristy studied to become a qualified baby sleep consultant. 
"At first, I just did some local home visits in my city of Newcastle, then it moved to word-of-mouth recommendations. After two years I couldn't cope with the demand, so I began working with three other sleep consultants. I set up my website The Sleep Teacher, our Instagram account and some online courses to help with a variety of baby sleep and family needs."
Kristy knows firsthand just how much impact good sleep can have for tired parents and babies.
"Everyone is happier when they get sleep and it's a privilege to help parents and babies when they need it most. One thing I always tell people is that I can offer my advice, but it has to work for you and your family. 
"It gets to me that so many parents immediately say they feel guilty because they fed or rocked their babies to sleep - there is no right or wrong way to get more sleep."
Listen: This Glorious Mess hosts Tegan and Leigh discuss whether sex really induces labour. Post continues below.