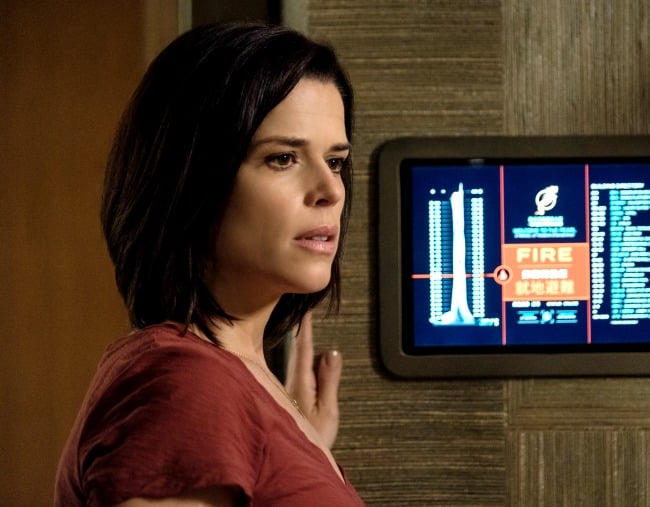 If you didn't know any better, actress Neve Campbell's Hollywood story could read like a real tragedy.
Once upon a time, she was one of the most recognisable and beloved faces on TV, thanks to playing Julia Salinger on the hit 90's drama Party of Five while also shooting to mega fame on the big screen after a truly iconic turn as the "ultimate final girl" Sidney Prescott in the Scream franchise.
While she has not dropped completely off the radar since the last Scream movie was released in 2011, (she recently appeared on House of Cards),  it's also hard to ignore the fact that her name has not been up in lights on a blockbuster movie poster, or listed first on a TV series call sheet, since that year.
Her "disappearance" from Hollywood could be chalked up to a number of things, including the fact that she could have been overlooked for certain roles due to being so closely aligned with such a popular franchise.
After all, in 2011 she spoke to The Guardian  about struggling to land roles after only being seen as a teenage slasher victim, saying "the first Scream was great for me in some ways, but in others it was… a challenge. People did pigeonhole me."
A comment like that followed by a hiatus from the big screen certainly begs an uncomfortable question…how could Hollywood not have a swag of roles at the ready for an actress of the calibre of Neve Campbell?
And while we may never know the exact circumstances that led to her absence, there is a clue in the way she speaks about her latest blockbuster movie role that goes a long way to explaining the path her career has taken.
The 44-year-old actress wasn't out for the count when it came to movie roles in general, she was simply biding her time until a role like this came along for her.
You see, it's not an overstatement to say that Campbell's role as Sarah Sawyer in the new action flick Skyscraper is the missing puzzle piece when it comes to the challenge of finally achieving a well-rounded and relatable portrayal of female characters in action movies.