Dwayne "The Rock" Johnson has welcomed a baby girl with his partner Lauren Hashian, and shared some heartfelt advice for fathers.
The actor and singer-songwriter have called their daughter Tiana Gia – a name that has Johnson's friend and co-star Emily Blunt's seal of approval.
"Blessed and proud to bring another strong girl into this world," the 45-year-old captioned an image of him holding Tiana to his chest on Instagram on Tuesday.
"Tiana Gia Johnson came into this world like a force of nature and Mama [Lauren Hashian] laboured and delivered like a true rockstar."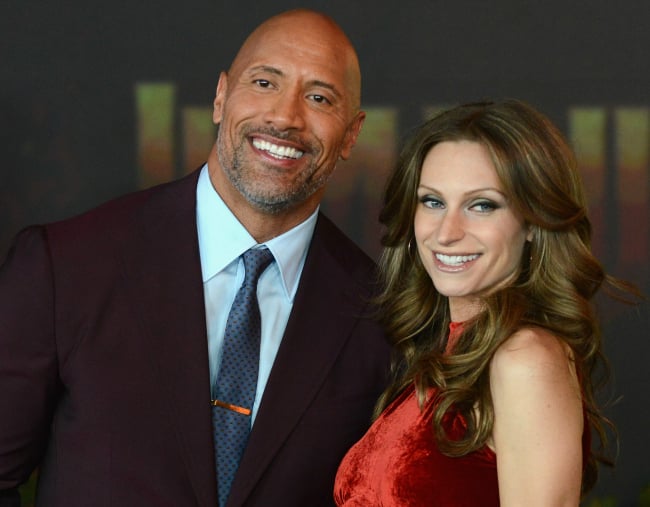 The little girl joins two-year-old sister Jasmine Lia, and 16-year-old Simone Alexandra, whose mother is Johnson's ex-wife Dany Garcia.
Her parents had already picked out her name before her arrival, and unlike many parents, weren't worried about sharing it before she was born.
In an interview with Rolling Stone magazine released this month, Hashian and Johnson shared their thoughts with interviewer Josh Eells.
"We're thinking about Tia. It's simple, it's Polynesian-ish. And I feel like she might come out looking like a Tia," Hashian said. "I mean, she could come out any which way, because we're complete opposites."
Johnson then said they had already shared the name with a few people.
"It was funny – we were having dinner with Emily Blunt, who I'm getting ready to work with [on Disney's Jungle Cruise], and I said, 'What do you think of Tia?' And she went, [pause], 'No one's gonna fuck with a Tia Johnson.'"