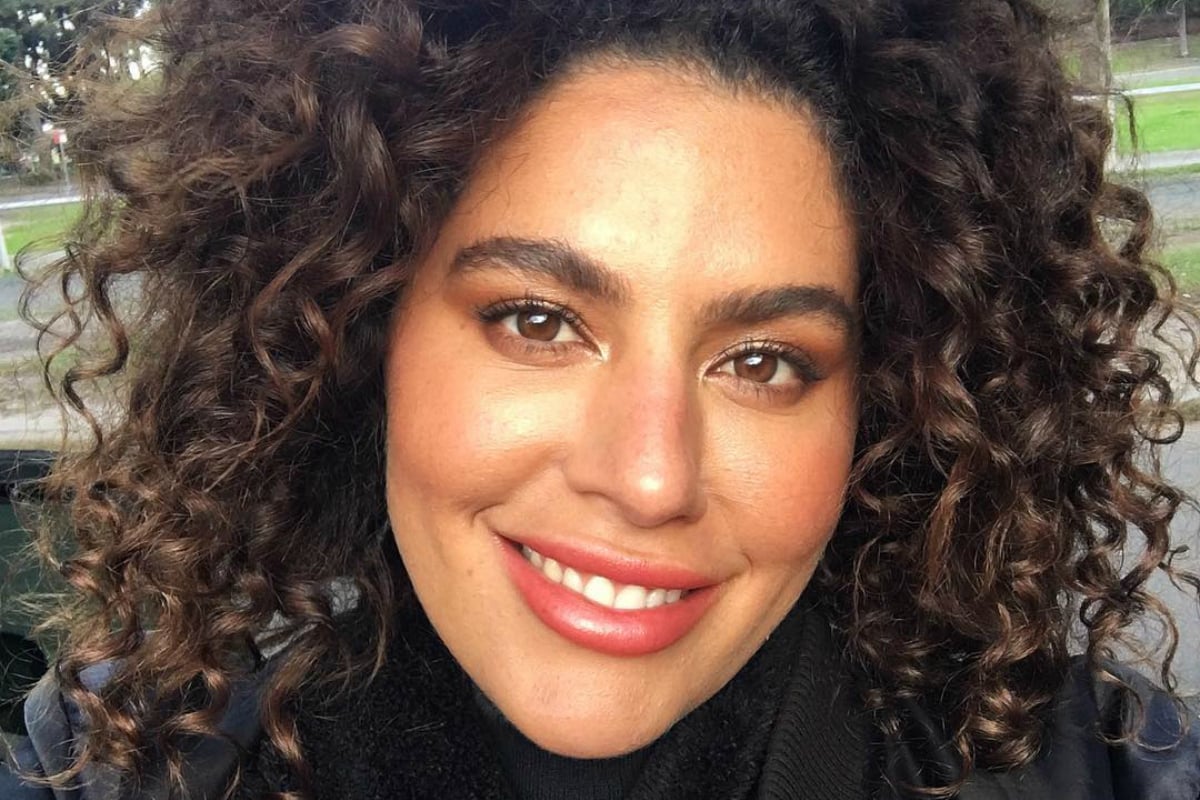 This wonderful nugget of beauty wisdom comes courtesy of Mamamia's beauty show, You Beauty. For this week's In Her Bag, Leigh Campbell rummaged through Jessica Vander Leahy's beauty bag to find out which products she loves.
Jessica Vander Leahy is an international model, writer and editor, body positivity activist and skincare addict. She's been in major campaigns for BONDS, The Upside and David Jones, to name a few, and recently launched her own women's platform Project Womankind.
Listen to Jessica's full interview on You Beauty below. To ensure you never miss an episode, listen to You Beauty here for free. It's a blast.
When Jessica Vander Leahy walked into the podcast studio at Mamamia to be interviewed, she literally and figuratively lit up the room. With her face.
The Aussie curve model is a skincare addict and has one of the glowiest faces in existence (we presume, haven't seen every face in the world, unfortunately).
Sure, highlighter and sparkly makeup helps. But skin as 'lit from within' as hers is kind of hard to imitate without looking like you've got your high beams on.
As Mamamia's executive editor and beauty journalist of 15 years Leigh Campbell found out when she rummaged through Jessica's beauty bag, achieving dat glow, as they call it, has everything to do with putting acids on your face a.k.a chemical exfoliation.
To find out which particular cleanser she uses everyday, and the other beauty products in Jessica's routine, keep scrolling.
Jessica Vander Leahy's go-to beauty products.