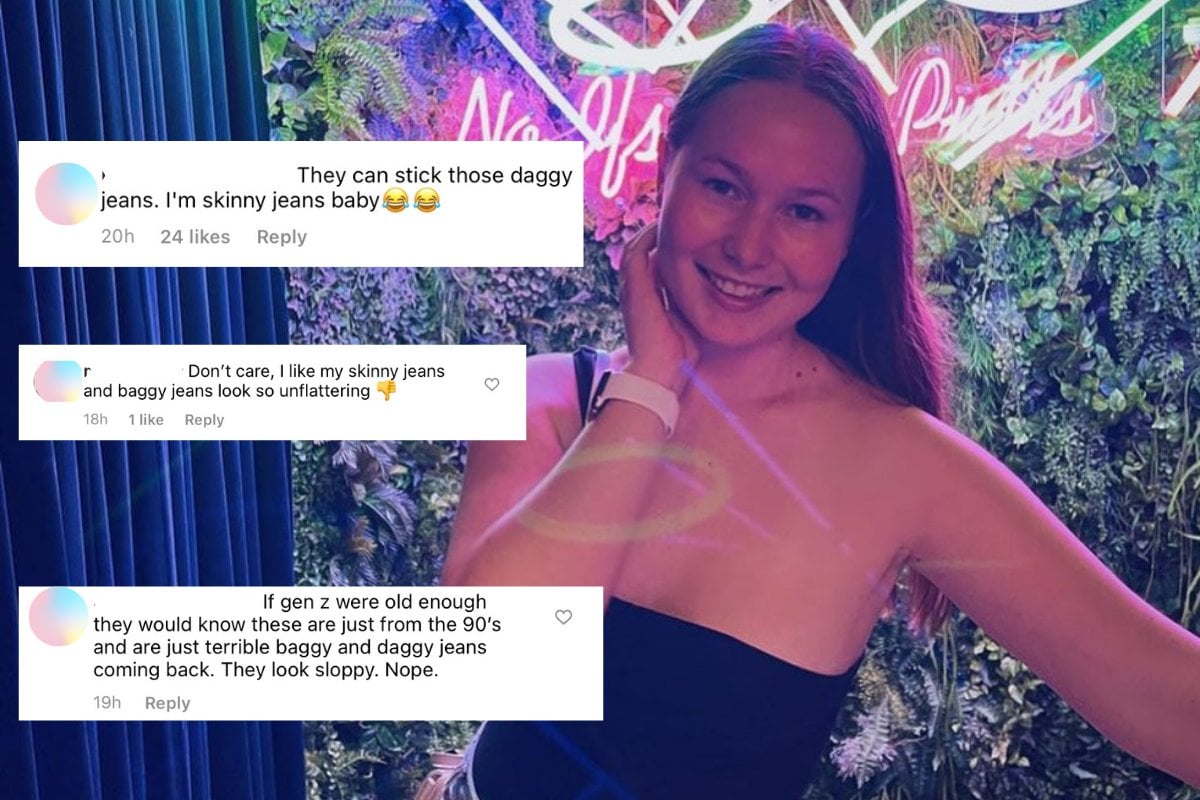 Content warning: This post contains discussions of body image. 
Hi, I'm Emma, a typical Gen-Z-er, and I hate skinny jeans. 
Loathe them. Couldn't despise them more, really. 
If one good thing has come out of 2021 so far, it's that we - the activist, tech generation - have cancelled them. And oh boy, it's made a bunch of millennials really angry.
Watch: What millennials are afraid of. Post continues below video.
But wait! Before you discard us as daggy and judgy (yes, we read those comments you make about us on Instagram), I urge you, please hear me out.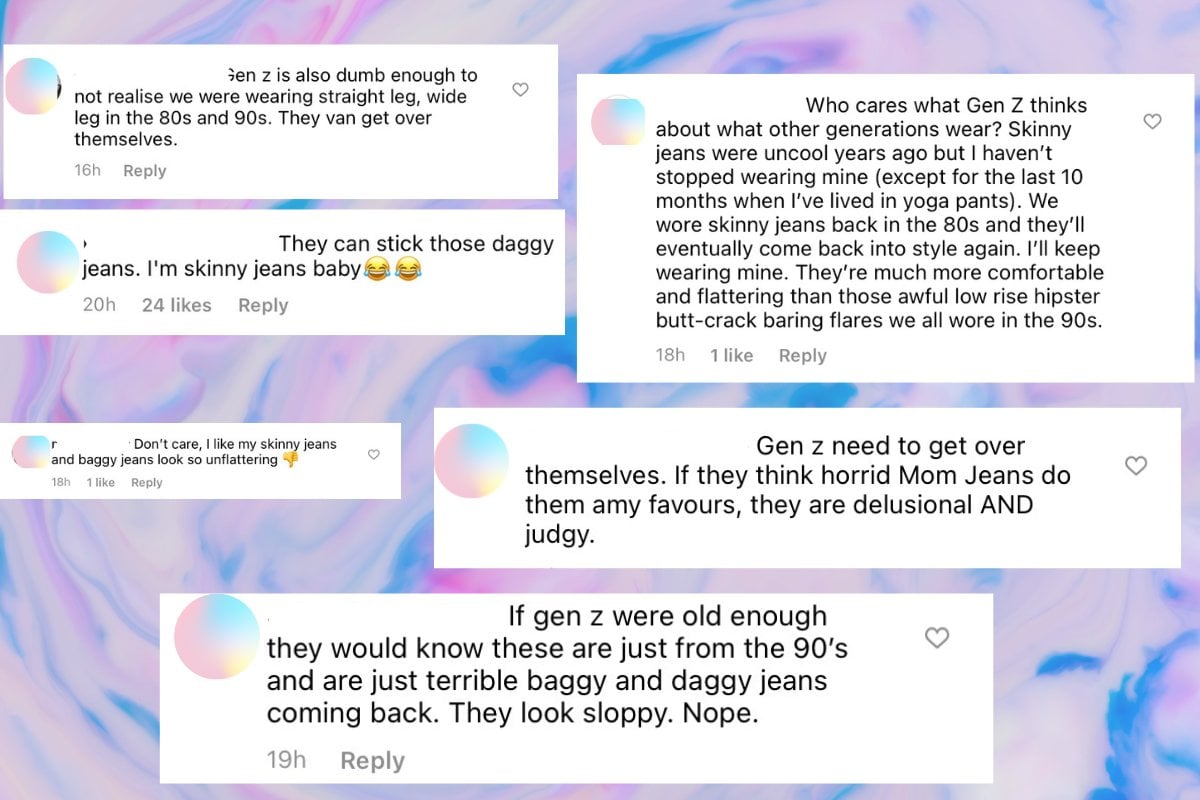 We see you... As an important disclaimer, I want my lovely coworkers, mentors and older friends to know that I think women's fashion is far too criticised and if you find a style and shape of pants that works for you (yes, even skinny jeans) you should wear them - out and proud - no matter how many young people you have to walk past on the way.
This should not be a debate that takes place between women who, understandably, feel hurt for this sudden attack on a "timeless" piece of clothing.