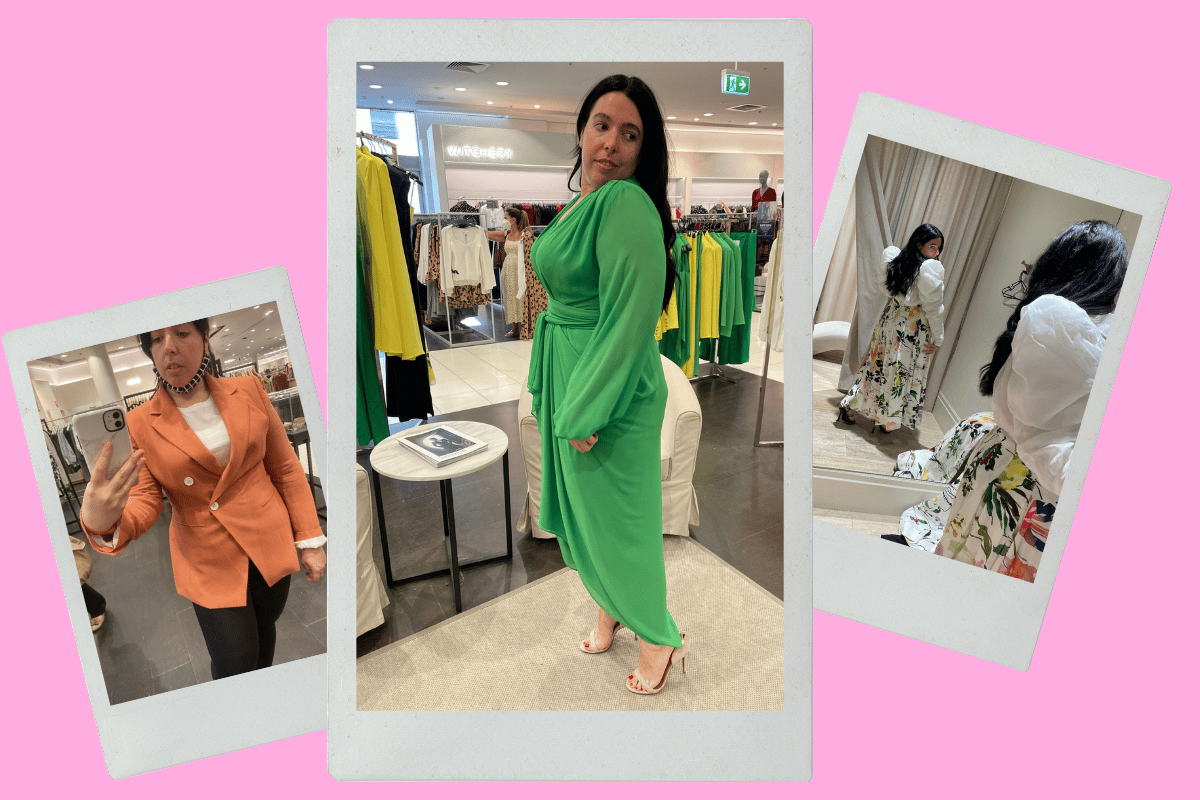 There I stood before the fitting room mirror (partially) in a black sequined gown. A woman, terrified.
You see, I'd done a pretty good job of avoiding the unflattering mirrors, cellulite enhancing lighting and cramped cubicles for as long as I could, but with two weddings within days of each other - and just a few weeks away - I knew I could not procrastinate any longer.
The quest: Two outfits. 
Nay. Two cracking outfits. 
I was a woman on a (reluctant) mission.
Plus-size? More Like 'My Size' - Ashley Graham addresses TEDxBerkleeValencia. Post continues after video.
But I was also a woman who had successfully avoided clothes shopping since COVID began. 
With a surgery which had me out of the gym just a few months before the pandemic struck, and the 262 days of Melbourne lockdowns that ensued, I had gained weight. How much? I'm not entirely sure. But pre-COVID I was around a size 10 to 12, and now I've landed somewhere between a size 14 to 16. 
For me, someone who has struggled with "puppy fat" as a child, school bullies, and fluctuating weight my whole life, it stung.
And I know, I know... Be easy on yourself, you had a surgery - with complications - and you must give your body time to heal. It will take as long as it takes, and you're going to be okay. Isn't that most important? 
And be grateful. Be grateful, because if the worst you've come out of a global pandemic with are some extra kilos, when millions have lost their lives, really, please stop. Immediately. And get some perspective.
And be kind. Be kind, because your weight does not define your value, even though society has conditioned you to think otherwise. You are beautiful and fabulous on the inside and out, or something else a positive quote on Instagram told you, okay. Okay?!