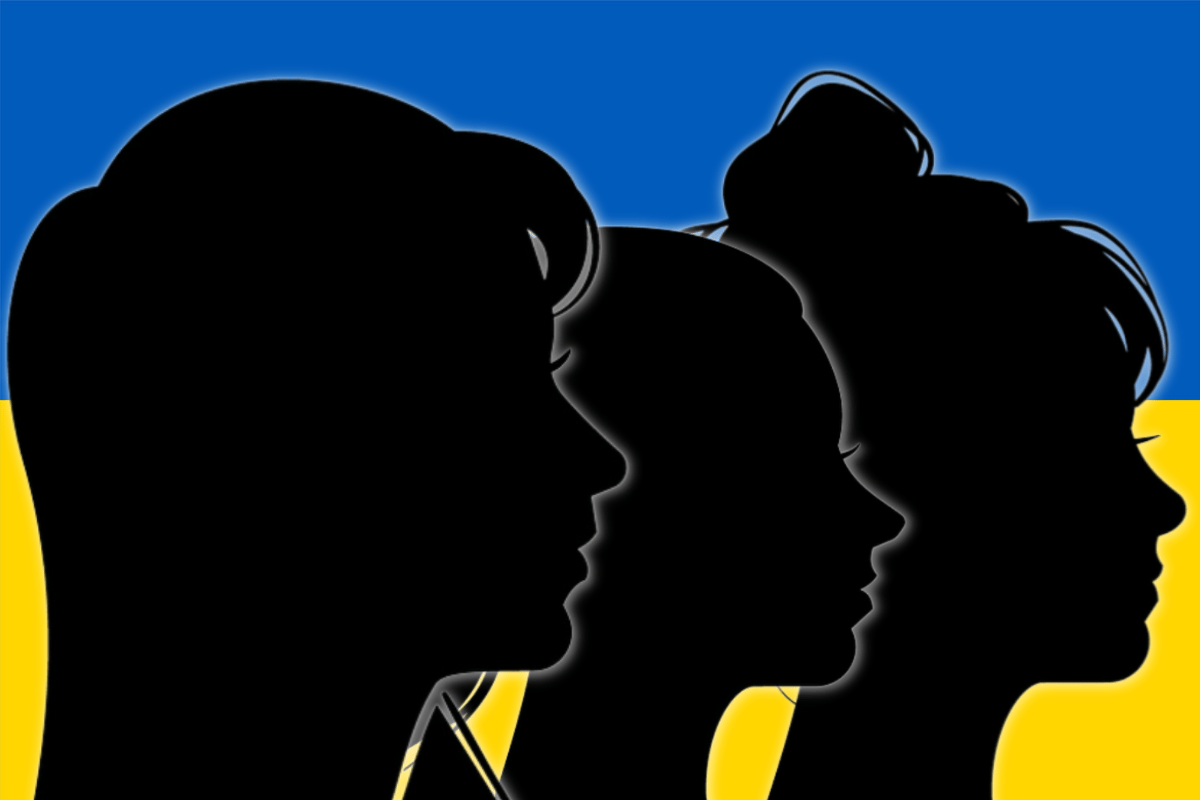 It was a blast so large that Aliza could hear the doors and windows of her father's Kharkiv apartment clap through the phone to her home in Melbourne. 
"The situation has changed much more drastically since we last spoke," Aliza, 37, tells Mamamia in the late hours of Monday evening. 
"It has become much worse."
Ukrainian apartment building hit by a missile near Kyiv's Zhuliany Airport. Post continues after video.
Aliza, Viktoria and Igor - Kharkiv.
Aliza left her beloved Kharkiv in 2005 when she and her Australian husband followed their careers to Beijing. Three years ago, they uprooted again, this time to his hometown of Melbourne.
Just hours after Putin declared war on Ukraine, Aliza shared with Mamamia, that there was a Russian tank on the street outside her apartment in Kharkiv. 
And she also shared her desperate worry for her sister and father who remain in the eastern city, just 40 kilometres from the Russian border.
In one apartment, Aliza's sister, Viktoria, huddled together with her daughter, and son-in-law. They took in his grandmother too, terrified from the bombing of the airport near her home.
But Aliza's father, Igor, remained in his own apartment in the Kharkiv's Kholodna Gora precinct. He is 70 years old and disabled; partially paralysed from a stroke in recent years.
"He cannot run for his life, but he also said he won't leave his home." 
And he is alone. 
Two years ago, his wife Mila, visited Aliza in Australia. Then the pandemic hit, and she was grounded here. Just as Mila was making plans to return, tensions with Russia began to rise. 
"My mum is distraught, crying all the time. We are just so worried for my father," Aliza shared on Friday afternoon.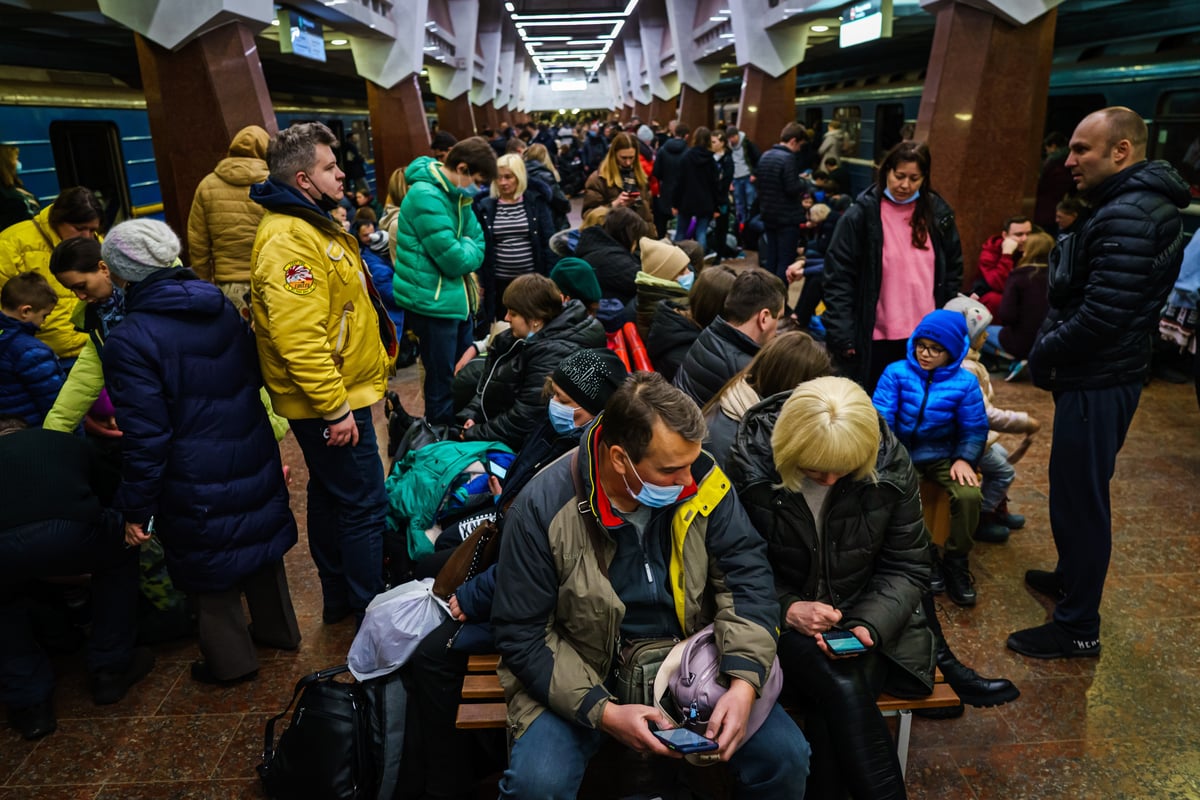 Hundreds seek shelter in Kharkiv's underground metro subway stations. Image: Getty.