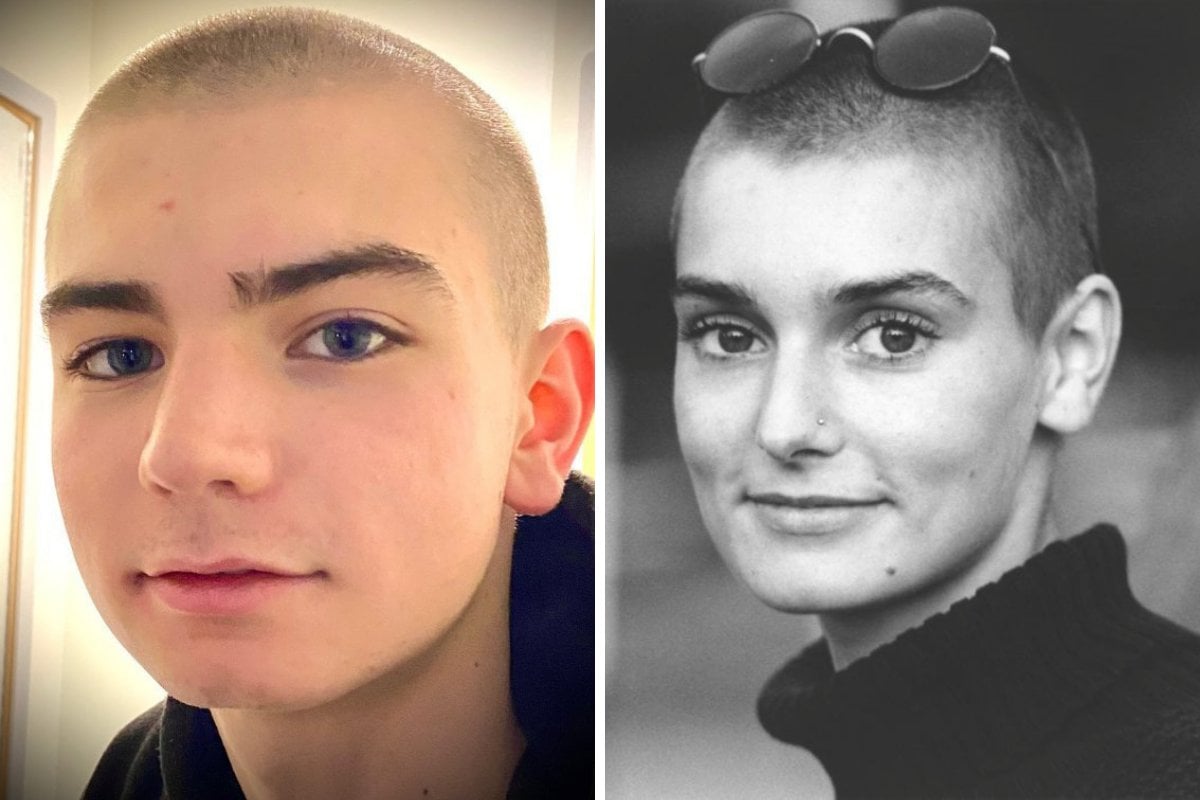 This post discusses depression, mental health issues and suicide, and it may be triggering for some readers.
Sinead O'Connor has shared to social media her 17-year-old son's death, two days after he was reported missing. 
The Nothing Compares 2 U singer announced to her followers that he had "decided to end his earthly struggle" and urged for "no one to follow his example". 
"My beautiful son, Nevi'im Nesta Ali Shane O'Connor, the very light of my life, decided to end his earthly struggle today and is now with God," she wrote. "May he rest in peace and may no one follow his example. My baby. I love you so much. Please be at peace."
January 8, 2022
A few days earlier, O'Connor reported his disappearance to police, writing a direct statement to her son, urging him to "do the right thing" and "present yourself". 
"This message for my son, Shane. Shane, it's not funny anymore all this going missing," she wrote. "You are scaring the crap out of me. Could you please do the right thing and present yourself at a Gardai station. If you are with Shane please call the Gardai for his safety."
Later she wrote, "Shane, your life is precious. God didn't chisel that beautiful smile on your beautiful face for nothing.
"My world would collapse without you. You are my heart. Please don't stop it from beating. Please don't harm yourself. Go to the Gardai and let's get you to hospital."
Devastatingly, O'Connor has long been in the media for her own personal struggle with mental health, and her fight for musicians to receive more support for their wellbeing.