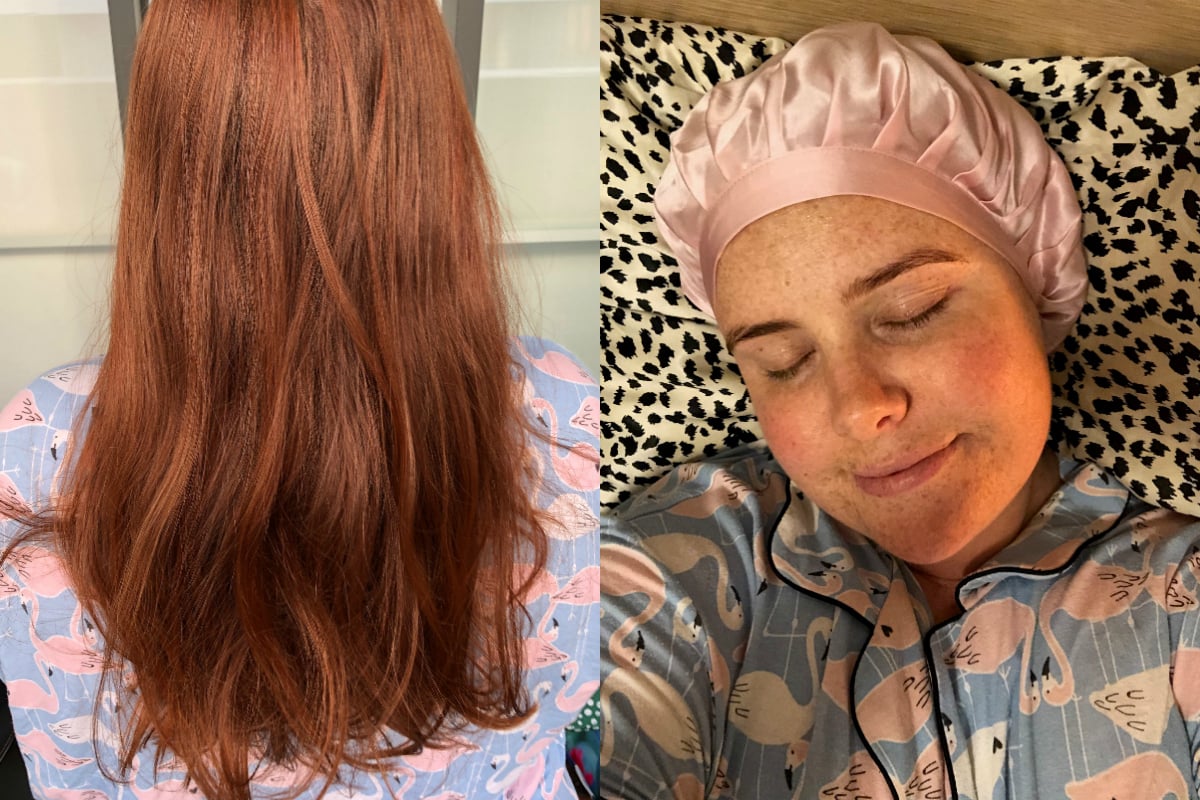 If there's one thing we're all looking for in life, it's a good hair day hack.
Yes, happiness, purpose and love, too. But mostly a fail-safe way to get great, effortless-looking hair with minimum actual effort.
I think I may have found it.
For all those out there fighting the good fight against frizz, kinks, cowlicks and lacklustre hair, it's my pleasure to introduce you to the Strands of Silk's Silk Sleeping Cap, $44.