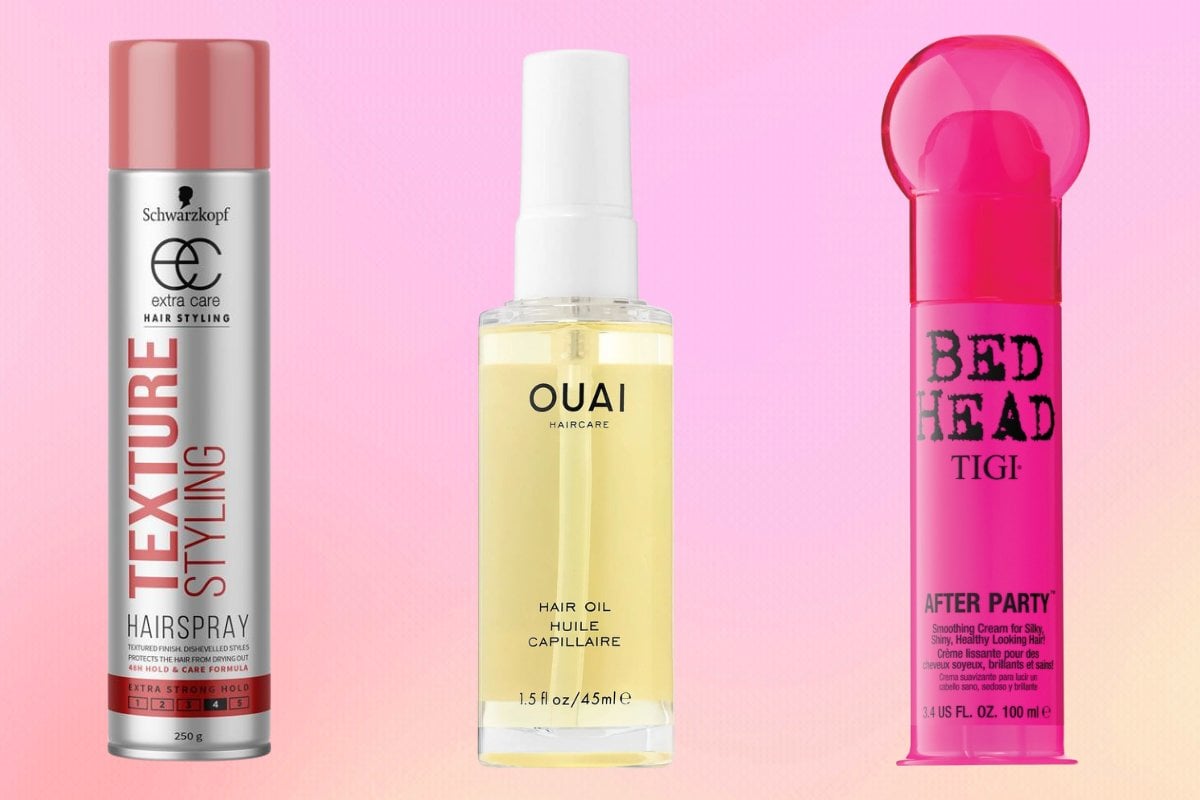 La Niña is really messing with our hot girl summer. 
If you didn't see the news, New South Wales and Queensland are experiencing unpredictable weather conditions for this time of year - torrential rain and higher humidity levels - and on a really superficial level, it's making our hair a little unmanageable.
Watch: Five easy ways to lift your hair game. Post continues after video.
Whether you're dealing with that right now, or know that your hair will become frizzy as it gets warmer, we asked eight women to share the products and hacks that actually tame hair when it's humid and sh*t gets unruly.
Here's what they shared.
Erin.
"I am *actually* Hagrid and have tried so many things over the years to tame my frizzy hair. One of the best finds I've made is using the Oribe Royal Blowout Heat Styling Spray prior to blow-drying. I spray it on my hair when it's damp and work section by section when drying - and I find everything ends up smoother and straighter.
"Another product I love using before straightening my hair is Ghd Straight On Straight and Smooth Spray. It's honestly the best heat protection spray for defrizzing!
"If things still get out of hand, I keep a little bottle of hair oil in my bag to smooth things down! A couple of my faves are ELEVEN Australia Smooth & Shine Anti-Frizz Serum and Ouai Haircare Hair Oil - but there are so many goodies on the market!"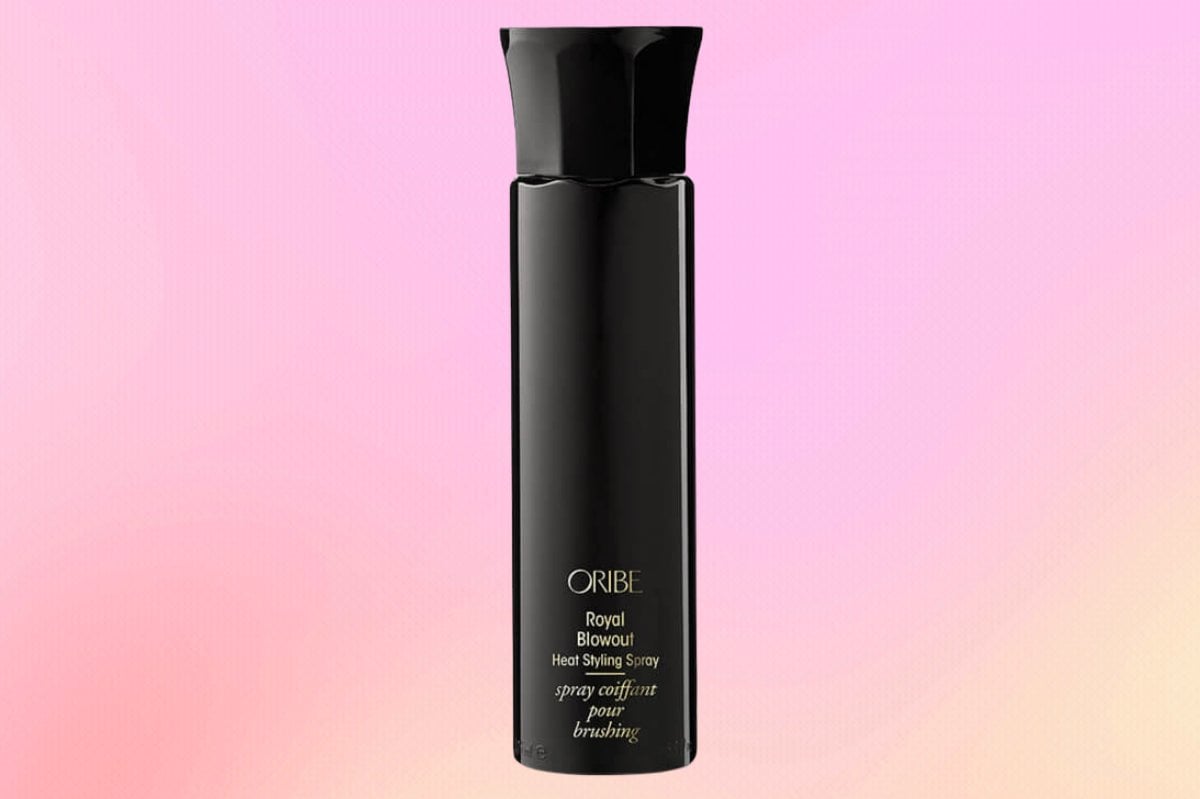 Image: Mecca/Mamamia.