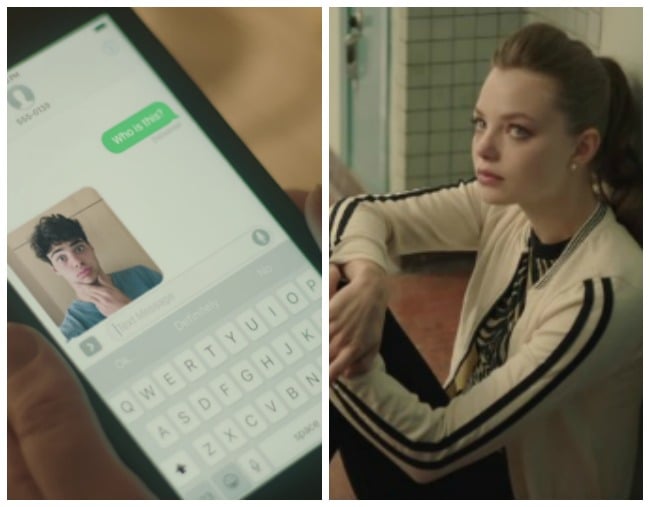 If I were asked to name a hobby I enjoy, it would be: watching bad movies on Netflix then bitching about them later.
I'm a particular fan of bad movies in the teenage rom-com variety, which is why I was very surprised to discover To All The Boys I've Loved Before was actually good, and didn't have all the problematic hallmarks of your average coming-of-age movie.
So when I saw the trailer for Sierra Burgess is a Loser, a Netflix original also starring the hot guy from To All The Boys I've Loved Before, I knew I had to watch it. For… research.
But also to see whether teenage rom-com's have entered a new era, of being woke and genuinely likeable and not so inherently flawed.
Just a heads up: they haven't.
What was striking about Sierra Burgess is a Loser were the countless instances where things didn't make... sense. Like, for example, the entire plot, but also everything that happened for approximately 105 minutes.
I've decided, therefore, that it is my duty to point out these issues, so we can all say, "oh yeah what the hell," together.
Note: If you don't want to read spoilers for Sierra Burgess is a Loser, stop reading now. 
**************************************************************************
**************************************************
***********************************
*******************
**********
1. All the... literary quotes.
Having Sierra Burgess speak excessively in literary quotes is a particularly lazy way to tell an audience she's meant to be smart. Simply knowing a bunch of quotes from classic books is less a sign of intelligence and more a... quirk.
When Sierra tutors popular cheerleader Veronica in order to help her impress her college boyfriend, she also mostly focuses on... quotes.
BEING ABLE TO QUOTE FROM FAMOUS NOVELS ISN'T THE ONLY MEASURE OF INTELLIGENCE. Eugh.
2. School bullying is usually a bit more nuanced than the popular girl walking down the school halls saying, "I wonder what it's like to be a reject".
I thought we... knew this.
I'm not sure a popular girl has ever said this, and they also don't usually go around just straight up telling people they're ugly.
You can watch the trailer for Sierra Burgess Is A Loser below. Post continues after video.
IT'S 2018 WHY DO THESE STUPID TROPES STILL EXIST.
3. If Jamey is such a good guy who cares about what's on the inside, why did he approach a girl he'd never spoken to and ask for her number solely based on her appearance?
The complication of the movie starts with Jamey approaching the beautiful Veronica while she's at a cafe with her friends, and asking for her number. She gives him Sierra's number, because bullying, and he starts texting Sierra, believing it's Veronica.