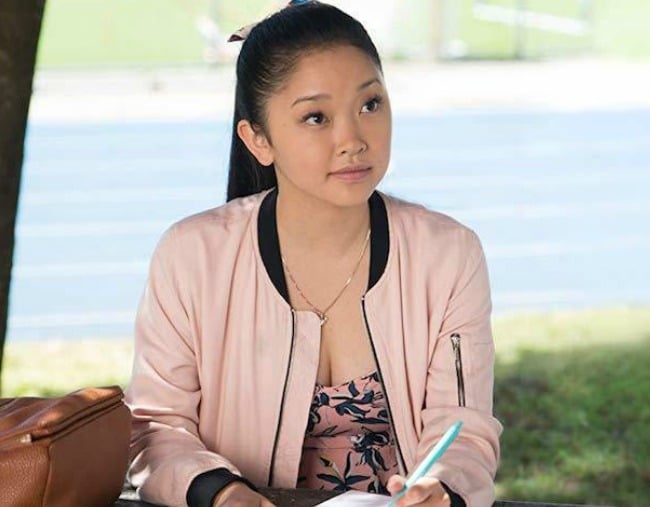 Oh.
Something unexpected has happened.
Netflix has released an original movie and it's actually… good.
Yep, there's a new Netflix rom-com in your library and it doesn't star Adam Sandler. It's also nowhere near as cringe-worthy as your Uncle Dave's dance moves at your cousin's wedding last weekend.
In short, it's really bloody watchable.
To All The Boys I've Loved Before is based on the 2014 young adult novel of the same name.
The movie follows half-Korean, half-Caucasian high schooler Lara Jean Covey (Lana Condor).
Everyone is obsessed with Netflix's new rom-com…
Lara Jean lives with her widowed hot dad Dan (John Corbett), her older sister Margot (Janel Parrish), and her younger sister Kitty (Anna Cathcart).
Lara Jean likes to read sappy romance novels and she's also in love Margot's boyfriend, Josh (Israel Broussard), who happens to be her best male friend.