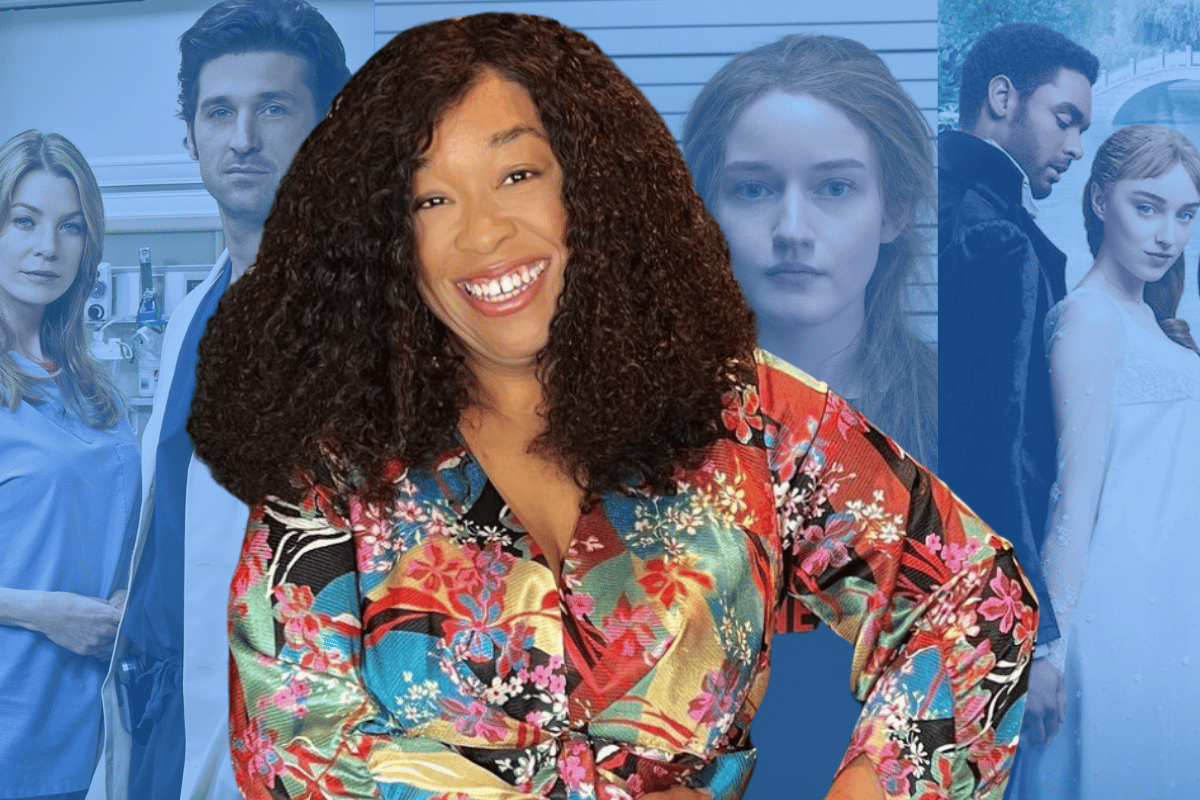 Shonda Rhimes is the highest-paid showrunner on TV, and one of the most influential figures in the industry. 
She's responsible for Grey's Anatomy, Scandal, How to Get Away with Murder, Bridgerton, and  Inventing Anna, just to name a few.
Last week, Rhimes labelled herself as one of the most powerful people in television.
And there's a good reason why.
Inventing Anna teaser courtesy of Netflix. Post continues below.
How Shonda Rhimes got her start in the television industry. 
Rhimes grew up the youngest of six in Chicago with academics for parents.
With her parent's encouragement, she went to Dartmouth, an Ivy League University in the US, where she studied literature and creative writing. Rhimes also went to film school, and while studying she was hired as an intern at Denzel Washington's production company. 
In the early years, Rhimes wrote the HBO biopic Introducing Dorothy Dandridge, which earned Halle Berry a Golden Globe, and she also wrote Crossroads starring Britney Spears. 
Rhimes was then hired to write The Princess Diaries 2: Royal Engagement, where one of her team's first decisions was to add a Black princess (Raven-Symone) to the cast.
And then one of Rhimes' first TV pilots came to be. It was set in a bustling hospital in Seattle. It was Grey's Anatomy.