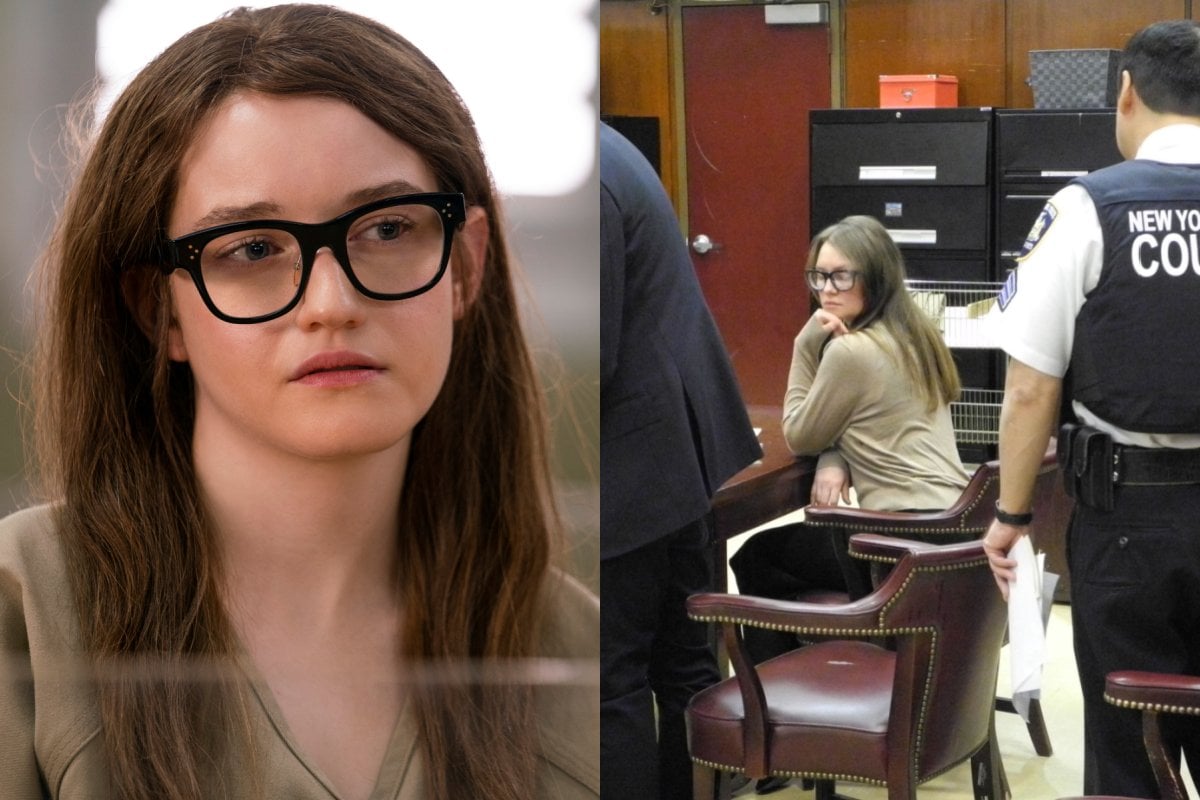 The story of Anna Delvey feels like it was made for the screen.
For four years, Delvey, as she was known by Manhattan's elite, enjoyed a life full of private jets, designer clothing and grand events. As a millionaire German heiress, she was readily invited into the 'who's who' of New York City.
Except... she wasn't actually a millionaire German heiress (or any of the other stories she concocted). And Anna Delvey didn't even exist.
Watch: The trailer for Inventing Anna on Netflix. Post continues below video.
Delvey's real name was Anna Sorokin, and she was a Russian-born fraudster. 
Netflix's new miniseries Inventing Anna tells the story of Delvey, played by Ozark's Julia Garner, her web of deception, and the investigation by New York Magazine journalist Jessica Pressler (who inspired Anna Chlumsky's character Vivian Kent) which ultimately led to her downfall.
And yes, it was real.
The life of Anna Sorokin.
Anna Sorokin was born in January 1991 in a working-class town southeast of Moscow, Russia. Her father was a truck driver, and her mother owned a convenience store before becoming a stay-at-home mum.
Russian tabloid Komsomolskaya Pravda spoke to old school friends, who described Anna as a popular girl whose favourite movie was Mean Girls.
"She liked that they were such negative characters," former friend Nastya said, in a translation of the Russian article. "At school, we were the brightest and most popular with her. And she found similarities between us and the heroines of the film."