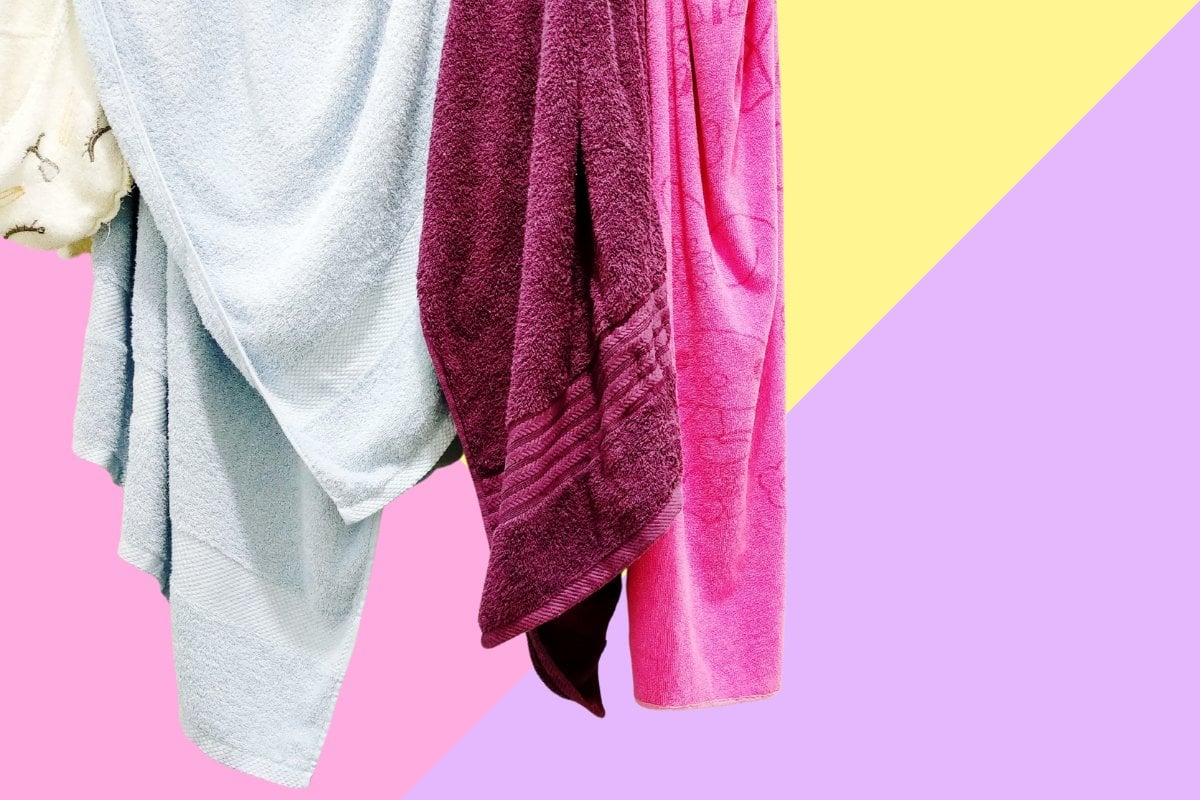 Well, this was a revelation.
There are people in long-term relationships who care enough to ensure they and their partner are using separate towels.
Can't relate.
Watch: Just some more gross linen chat. Post continues below video.
You see, author Sally Hepworth brought this appropriately dubbed #towelgate to light with a confession on her Instagram stories recently: she shares towels with her husband and three children.
"Now, I am aware that I probably end up using the towel that Christian has used to dry his balls on my face later, but isn't that what families do?" she asked.
"Towels - they're communal, aren't they?"
She did a poll for her followers and it turns out that... no. For many people towels aren't communal.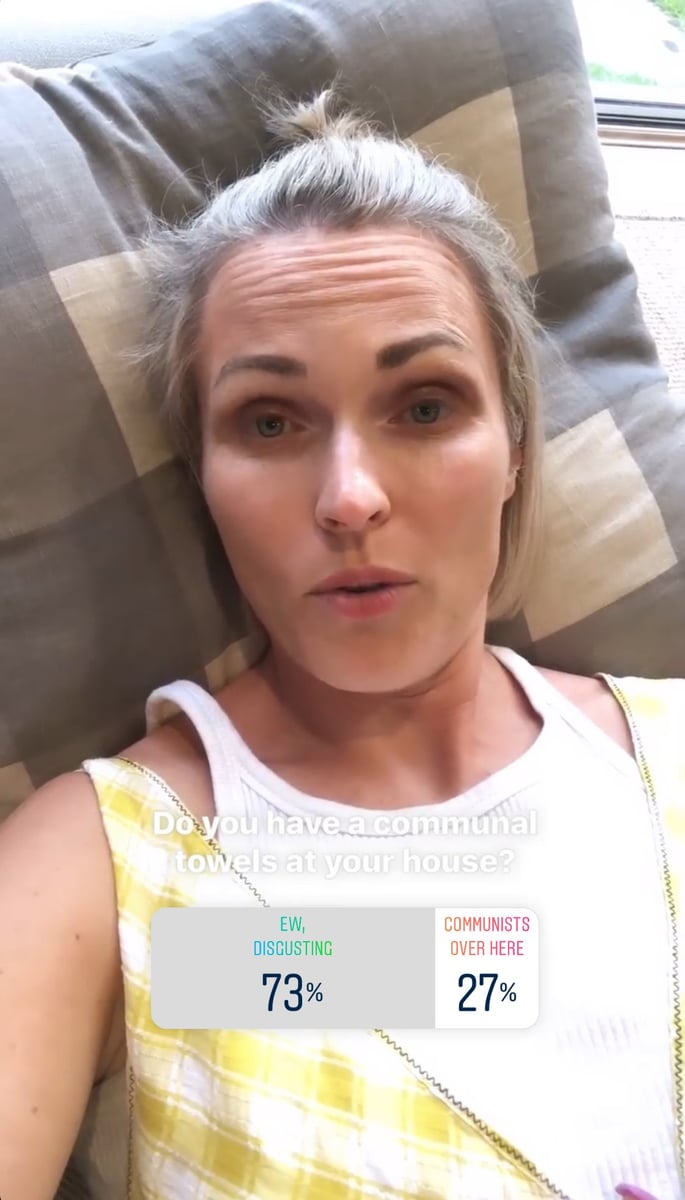 My head is spinning. Image: Sally Hepworth/Instagram.
What. the. hell.
Now, no matter what camp you fall into, this may be confronting. Who knew this was a thing?