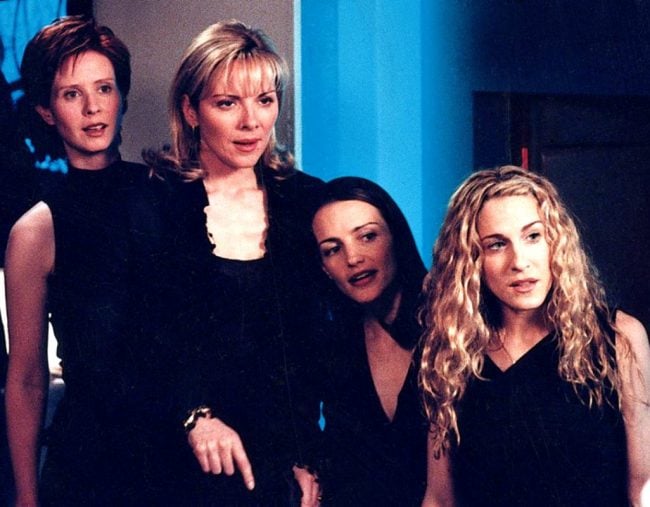 Sex and the City… it was the iconic series that taught us about sexual liberation, female friendship and 90s fashion, but one area where it most definitely failed the 'modern woman' was in fiscal responsibility.
Carrie, Samantha, Miranda and Charlotte were famed for their fancy dinners at trendy establishments, designer wardrobes and Manhattan real estate, but when you factor in the money in/money out equation of their bank accounts, the figures are extremely dire.
Now, UK telecommunications company, Giff Gaff has calculated exactly just how much in debt each character would have accrued by the end of six seasons and two films, and the figures are pretty bleak.
However Carrie – despite her running credit card debt and penchant for Manolo Blahniks – wasn't even nearly the worst off.
The data was based on the gang's expenditure on dining, rent, clothes, shopping, services (like Miranda's housekeeper and Charlotte's nanny) and one-off buys like real estate and vacations. Their average incomes were calculated by recruitment specialist, James Calder.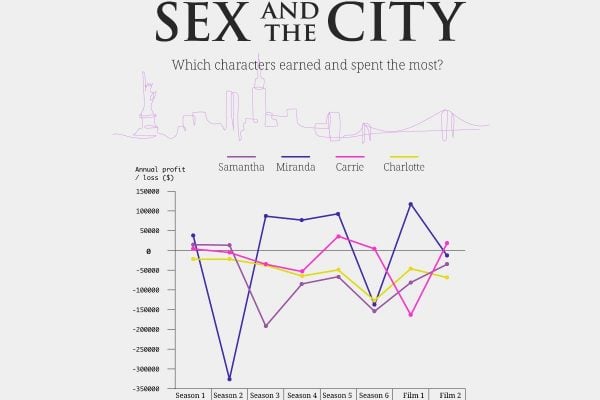 Although the figures are just estimates, and don't take into account how much the women's boyfriends and husbands would have contributed to their budgets, it goes to show how difficult it would be to live a SATC life on an actual New York budget, something the show has been criticised for.
Here's how each character fared.
Carrie: Closing balance -$162,662.97
Despite her credit card debt and shoe shopping addiction, Carrie wasn't as financially in the red as her friends. Although her weekly columns would have nowhere near covered her high-flying lifestyle, according to Giff Gaff this would have changed after she negotiated her $4.50/word writing job for Vogue and began getting book deals.