Re-watching Sex and the City in 2018 can be a truly eye-opening experience.
You'll realise the Season One wardrobe is basically everything you're seeing in stores this year.
You'll probably cringe at the outdated jokes and attitudes (Carrie's reaction to bisexuality… oooof).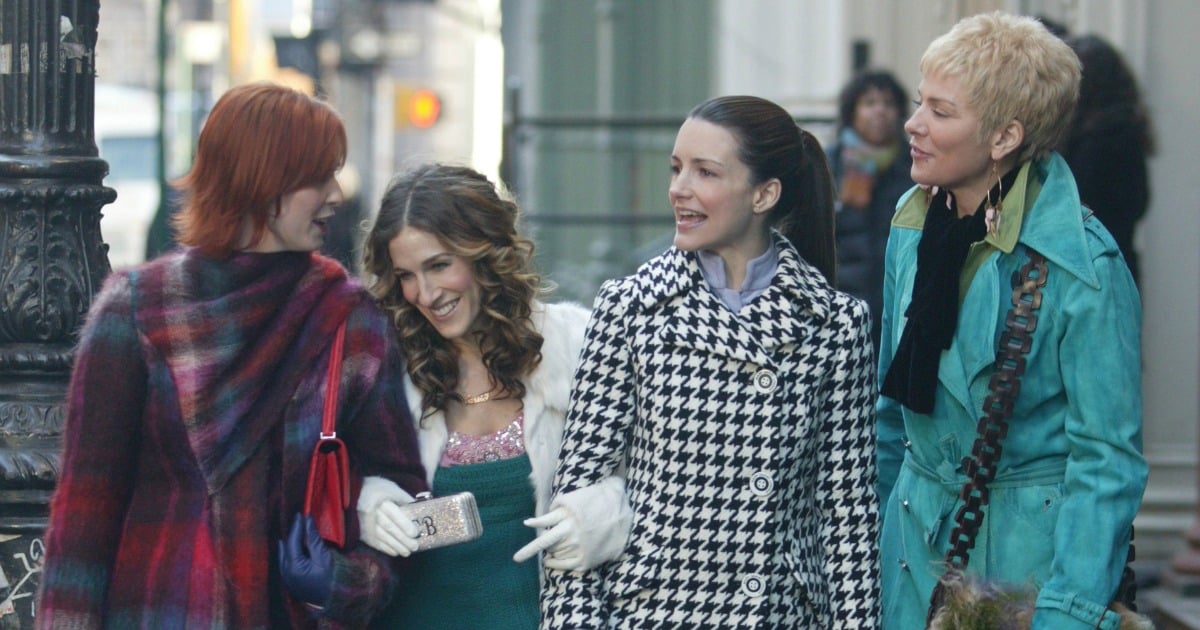 You'll definitely question how Carrie ever afforded her fabulous urban lifestyle on one weekly newspaper column and the occasional Vogue feature.
You'll also do a lot of double takes.
Throughout its six seasons, Sex and the City gave plenty of up-and-coming actors their break into the world of TV - and some of them have gone on to become big, big stars in their own right.
Here are just some of the famous faces you probably didn't notice in the background... and some of the famous faces you simply forgot had a cameo.
Justin Theroux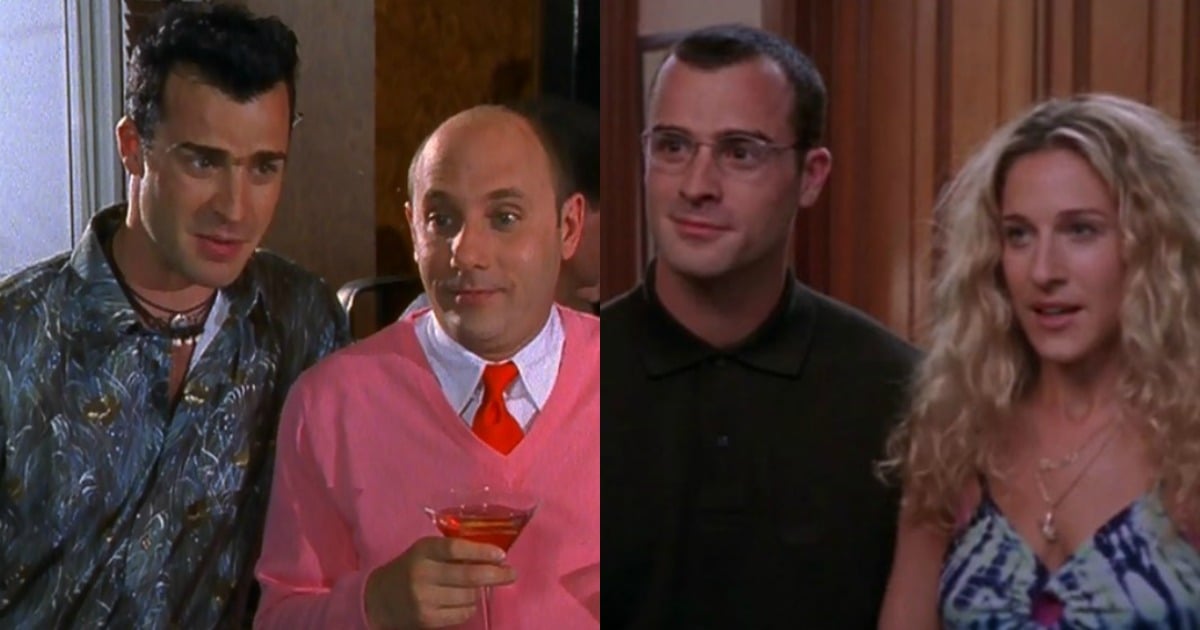 You're about to feel pretty silly, because Justin Theroux played TWO ENTIRELY DIFFERENT PEOPLE in the show and somehow got away with it.
The Girl on the Train star (and Mr. Jennifer Aniston) first appeared in Season One as Jared, a fellow writer who was named as one of New York Magazine's Coolest People Under 30 alongside Carrie.
Listen: Catch up on all this week's big TV news with The Binge podcast. (Post continues after audio.)
He then showed up in Season Two as her one-time boyfriend Vaughan - also a writer - who had the perfect family but a few... shortcomings.
Bradley Cooper
SATC gave Bradley Cooper his first-ever on-screen role - and a "nightmare" kiss with Sarah Jessica Parker (he was very nervous about shooting it, you see).
The actor appeared in Season Two as Jake, in the episode with Carrie's infamous 'Single and Fabulous?' New York Magazine cover. Not a particularly great guy, in the end.
Matthew Morrison
Long before Matthew Morrison played teacher Will Schuester in Glee, he was an extra in SATC. No, really — his was a blink-and-you'll-miss-it role as a waiter serving Carrie. Incidentally, he starred in the same episode as Bradley Cooper.
John Slattery
Mad Men fans know him best as the charming Roger Sterling, but John Slattery also took his turn as one of Carrie's boyfriends — would-be politician Bill Kelley. If that doesn't ring a bell, the quote 'to pee or not to pee?' might.
Gabriel Macht
Here's another one who went on to be a TV leading man in his own right. Suits' Gabriel Macht showed up right at the start of SATC's reign, in the very second episode, as an artist and serial "modeliser" named Barkley. (Is that even a real name?)
Elizabeth Banks
The woman we now know best as The Hunger Games' Effie Trinket and the director of Pitch Perfect 2 played a bit role as Catherine, a politician's fiancee at a party thrown by Bill Kelley (John Slattery's character). Catherine gave Charlotte the idea for her 'bring a date you're not interested in' party.
Bobby Cannavale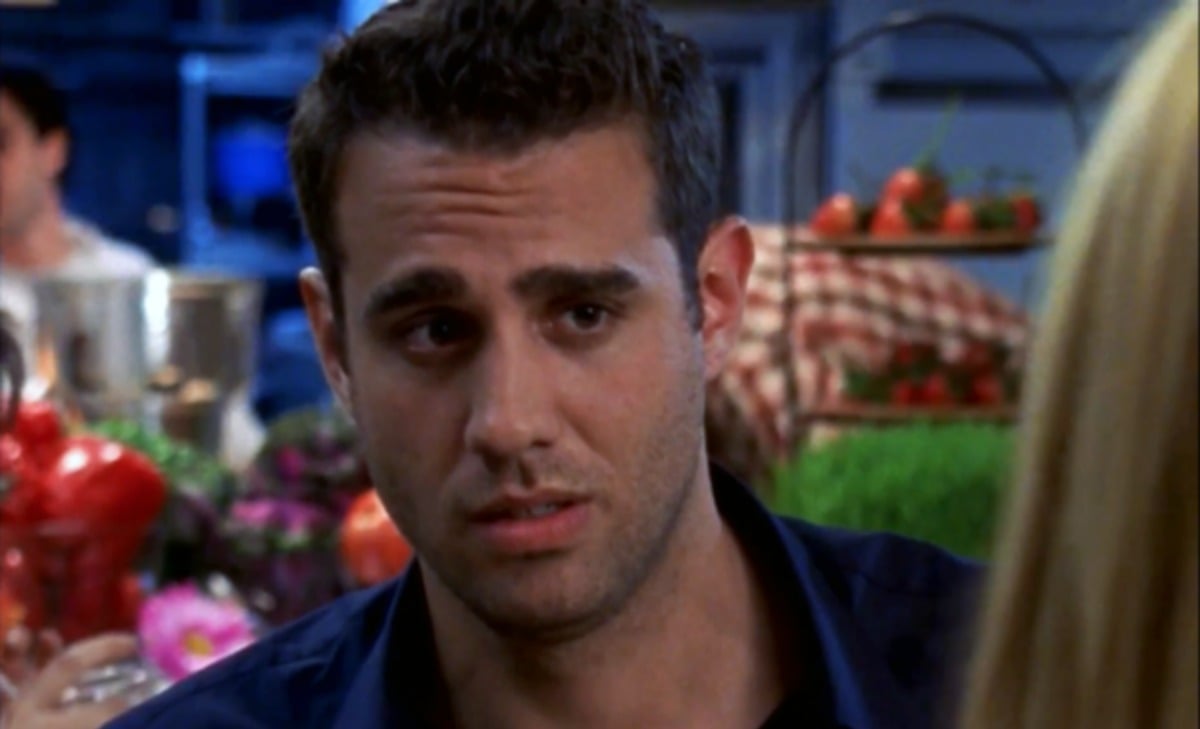 If any of these cameos are going to jog your memory, it has to be Adam - aka Samantha's 'funky spunk' guy.
The role left a bad taste in everyone's mouth, but it hasn't done Bobby Cannavale any harm. The actor has since gone to star in TV shows Nurse Jackie, Cold Case, Boardwalk Empire, Mr Robot and Master of None and movies such as Blue Jasmine. Oh, and he's also married to Rose Byrne.
Will Arnett
These days, Will Arnett has a long list of on-screen credits and Emmy nominations to his name (and was also married to Amy Poehler for nine years, but it's too sad to talk about). But he too played a small role as one of Miranda's lovers - one with a penchant for getting caught.
Kat Dennings
She's now one of those Two Broke Girls - among other roles - but Kat Dennings played the exact opposite on Sex and the City. Her 13-year-old character Jenny Brier was rich, bratty, and even gave Samantha a run for her money.
Donald Trump
Chances are you willingly wiped this cameo from your mind, in which case I apologise for reminding you of it.
Trump appeared as himself in the show, and even earned a name drop from Carrie Bradshaw herself: "Samantha, a Cosmopolitan and Donald Trump. You don't get more New York than that."
I couldn't help but wonder... what would Carrie think if she knew about last year's election?