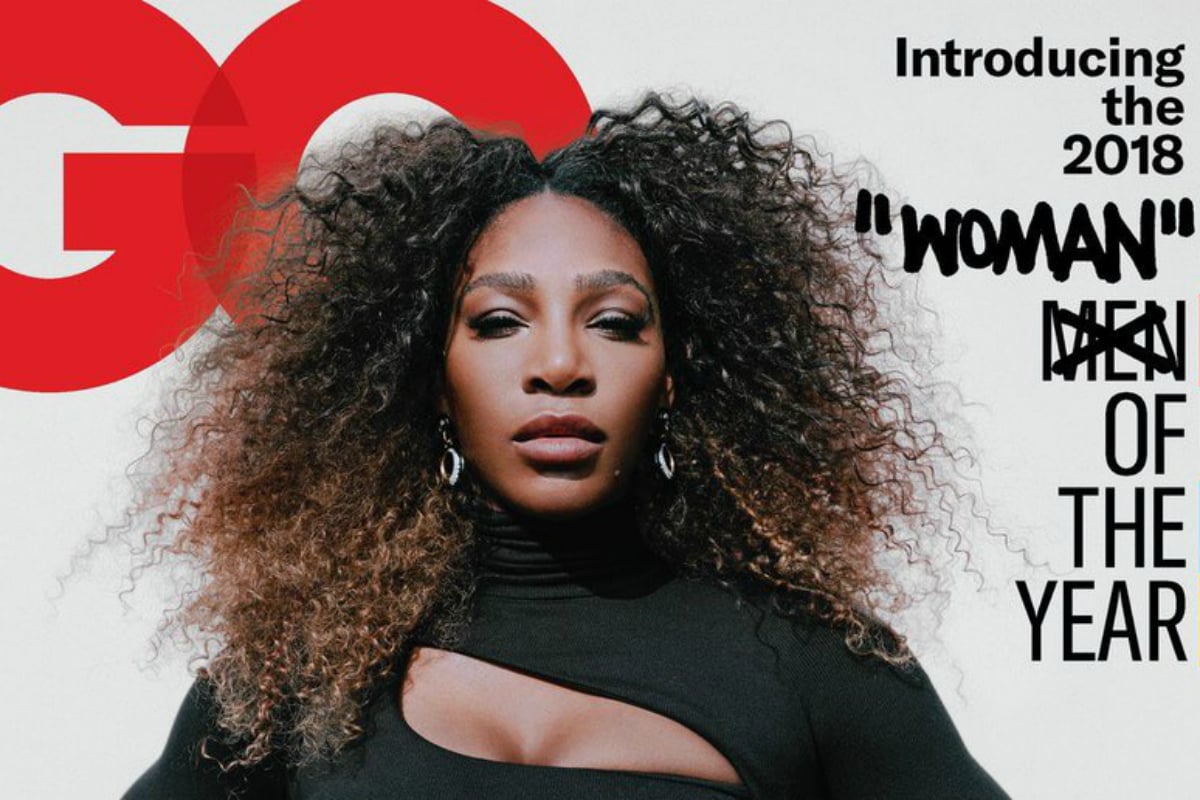 Serena Williams has, quite rightly, been named GQ magazine's Woman of the Year.
But there's one small problem with her magazine cover that's getting people up in arms.
Serena Williams, the Woman of the Year for @GQMagazine pic.twitter.com/GgumfOlRUG

— José Morgado (@josemorgado) November 12, 2018
The magazine made the design decision to put quote marks around the word woman.
Which, in hindsight, maybe someone should have rethought. Many have considered the choice offensive, especially given that the tennis champion has faced cruel taunts about having "masculine" strength throughout her career.
I can't believe no one at GQ thought perhaps with misogynistic and violent trans insults that Serena (and Venus) have dealt with for the last almost 20 years, to not put woman in quotation marks. Editorial rooms are a fucking disaster, all over this country. I'm offended for her pic.twitter.com/97yaP18etC

— #ImWithStacey???? (@seabethree) November 12, 2018
@GQMagazine Please explain to me why GQ Magazine's Editorial Team felt that quote marks were necessary on the Serena Williams' Woman of the Year Cover. I Really Really Need to Know. I'm Expecting an Answer????????????????‍♀️???????????????????????????????????????????? pic.twitter.com/qGNPNJI4Rq

— Y•S•A•N•N•E (@YsanneBueno) November 13, 2018