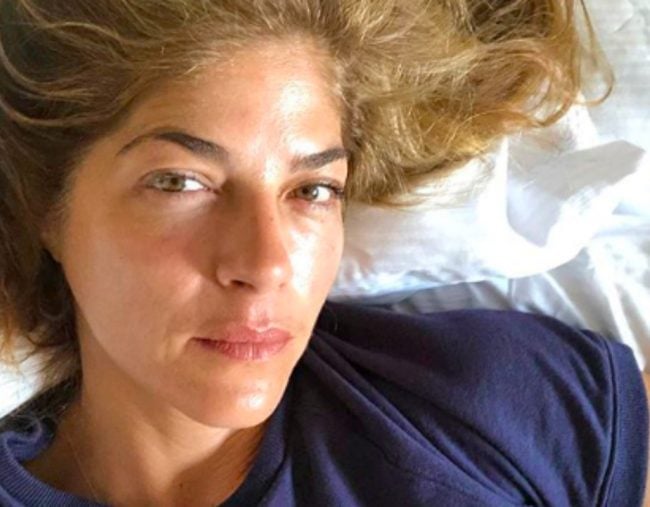 Actress Selma Blair has devastatingly announced she has been diagnosed with multiple sclerosis.
Sharing a statement to Instagram, the 46-year-old wrote she was diagnosed in August this year, but had been experiencing symptoms for fifteen years prior. It wasn't until she fell over in front of a doctor, trying to sort out what they thought was a pinched nerve, that the diagnosis came about.
Yesterday the Cruel Intentions actress posted a photo of an X-Ray to Instagram, discussing degenerative diseases more generally, however earlier today she shared the more intimate details of her diagnosis.
"I have #multiplesclerosis . I am in an exacerbation. By the grace of the lord, and will power and the understanding producers at Netflix , I have a job. A wonderful job," she wrote in the post.
"I am disabled. I fall sometimes. I drop things. My memory is foggy. And my left side is asking for directions from a broken gps. But we are doing it . And I laugh and I don't know exactly what I will do precisely but I will do my best," she added.