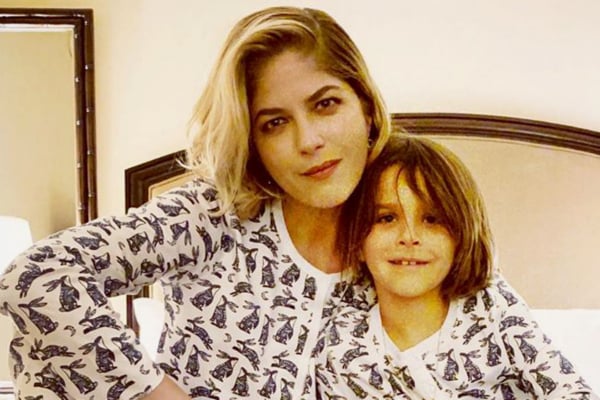 Cruel Intentions and Hell Boy actress, Selma Blair, was diagnosed late last year with multiple sclerosis. The 47-year-old mother of one revealed her diagnosis via her Instagram account.
"I have #multiplesclerosis. I am in an exacerbation… I am disabled. I fall sometimes. I drop things. My memory is foggy. And my left side is asking for directions from a broken GPS. But we are doing it. And I laugh and I don't know exactly what I will do precisely but I will do my best," she wrote at the time.
This week, Blair features on the cover of People magazine, opening up about her battle with MS and how it has impacted her ability to be a mother and the relationship with her eight-year-old son, Arthur.
"He's had to endure a lot; he's seen a lot," Blair told People, explaining that her son has witnessed her "fall down stairs or rush to a bathroom if she's feeling sick."
Selma Blair speaks out about her MS diagnosis for the first time. Post continues after video.
It is evident viewing Blair's social media account that her son (whose dad is fashion designer Jason Bleick) is her world, often featuring in her posts. In May, she posted a sweet dedication to her son on Instagram, writing: "This child. #arthursaintbleick. He sees me at every stage."
And despite believing that he would view his mum as an 'embarrassment', she told People that he views her in a completely different way. "Arthur says, 'Mommy's not sick. Mommy's brave,'" Blair said.
"He said, 'I love when you come to school because you make the kids laugh and you answer all their questions'," Blair told People, adding that she "doesn't shy away" from explaining to the kids about why she "walks and talks funny".
 

View this post on Instagram