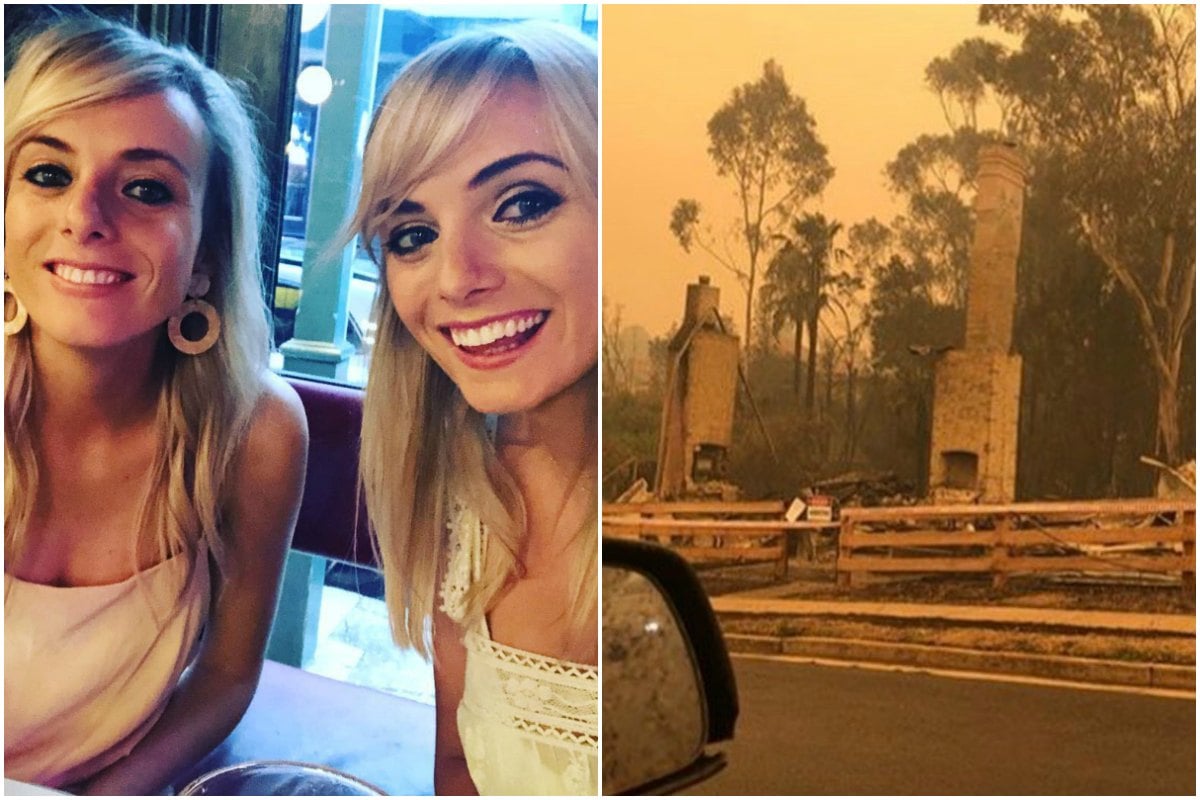 For further information on how you can help those affected by the bushfires, read our post here.
While I was at a beach house in Byron Bay for New Year's Eve, my family were trapped in Narooma, surrounded by thousands of evacuees grappling with the possibility that they just lost everything.
We'd gone to Narooma for a family holiday, the same place my parents have visited for more than 30 years. It's a beach town. The house we stayed in was maybe a five minute walk to the water. Fire doesn't belong anywhere near there.
I was due to fly out to Byron on Monday morning, but the smoke made it impossible for the plane to land. We ended up having to go to an airport two hours away to take off.
Tracey and her family ran for their lives from the NSW bushfires. Post continues below.
The next morning, my family woke up to black skies. There was no power. Mum said she tried to read a book, but found it was too dark at midday to make out the words.
My brothers were meant to go to a music festival, but were turned back half an hour into their trip because all the roads were closed.
They all watched burning leaves land in the backyard and thousands of cars congest the town. People were fleeing to the beach or the golf course, leaving homes they didn't know were even in danger 24 hours ago.
The feeling I had, of looking at a beautiful beach with a champagne glass in my hand, while knowing my family had no food or hot water or electricity, was I think indicative of how all Australians felt on New Year's Eve. Like it couldn't be hedonistic or silly or carefree because our family – whether literally or metaphorically – were surrounded by fires that had proved they were going to do whatever they wanted to.