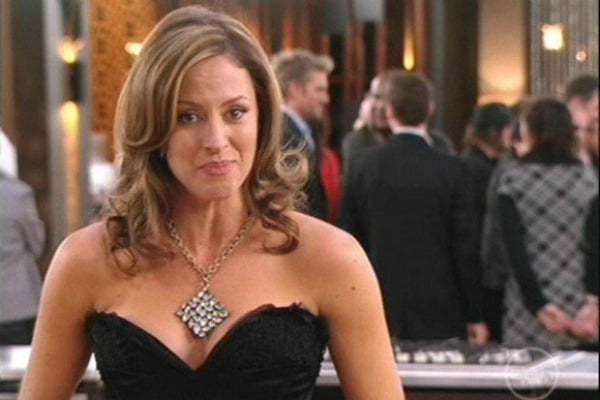 Yesterday, in news that shocked many MasterChef Australia viewers, Network 10 confirmed that judges Matt Preston, Gary Mehigan and George Calombaris will all be leaving the series.
In a statement to Mamamia, Network 10 chief executive officer Paul Anderson confirmed that the exit of the high-profile judges was due to failed negotiations that have been happening behind-the-scenes of the highly-rated competitive cooking show.
But although the news came as a shock, the exit got us thinking back to the very first season of MasterChef Australia.
The year was 2009 and now well-versed chefs Julie Goodwin, Poh Ling Yeow and Justine Schofield all appeared on the inaugural season.
But there's one aspect we all forgot.
You see, for that very first season, MasterChef actually had a host – Sarah Wilson.
This is what it's like to get stuck in a lift with Sarah Wilson. Post continues after video.
For the first season of the show – and the first season only – the journalist, television presenter and author of I Quit Sugar appeared alongside the judges, providing segues and introducing contestants and challenges.
But when the second season came around, Wilson appeared to be dropped as host from the show as the judges took over the traditional hosting aspects of the show.
Speaking to Australian Women's Weekly in 2017 about her time on the show, Wilson shared why she suddenly disappeared from the show.
"In this case, my anxiety didn't so much scream in my ear as explode," she told the magazine.
"One day – the day we filmed the grand finale – I erupted. I was in the shipping container dressing room I shared with my three male co-hosts, being forced, again aptly, into a Jessica Rabbit corseted dress that saw my sugary carb-boosted bust billow voluminously," she continued.