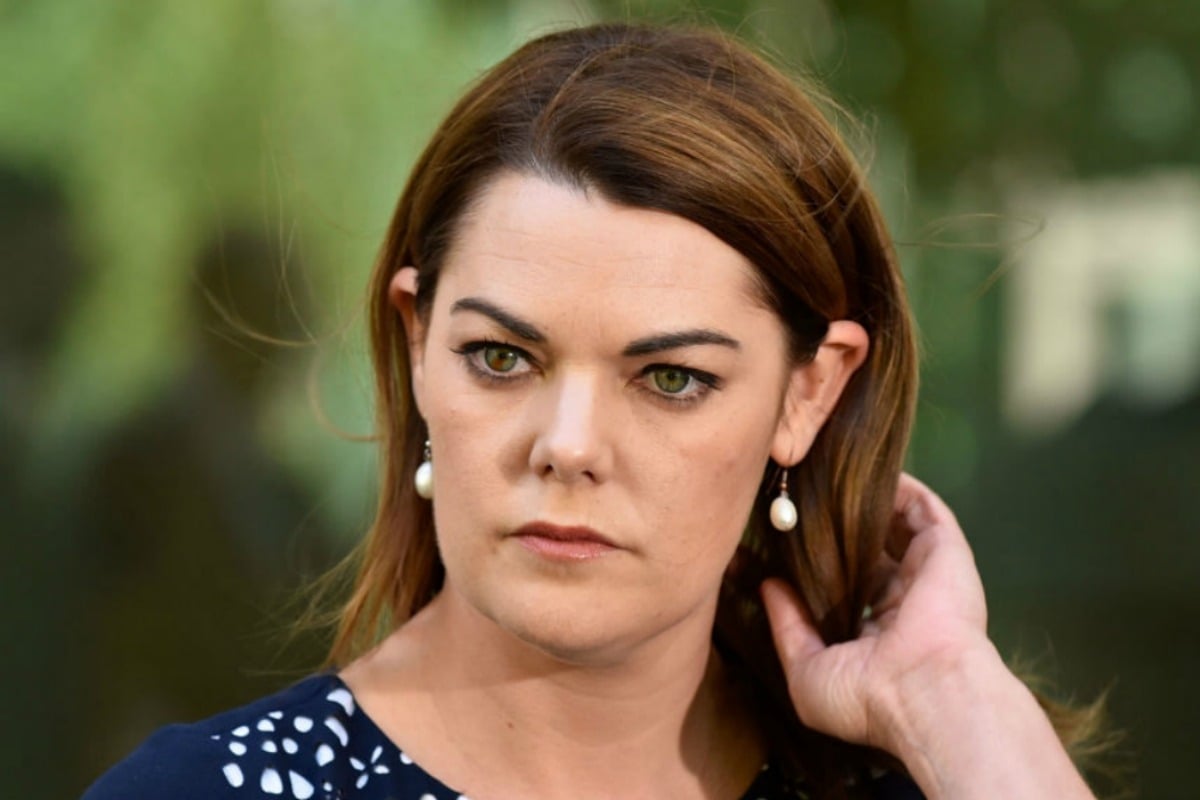 Greens Senator Sarah Hanson-Young has passionately called-out an Australian website for blatant sexism after it published an article featuring a cropped photo of her cleavage.
As reported by News.com, the bizarrely-dated opinion article, centred around a letter from a reader about her fashion choices, was titled "Sarah Hanson-Young's credibility gap".
It appeared on the Australian Spectator website accompanied by a photo of her chest with her face cropped out.
The piece was published yesterday but has since been removed from the website. Senator Hanson-Young told news.com.au it was "juvenile and pathetic", referencing the #MeToo movement she is championing within Australian politics, and highlighting the rampant, constant mistreatment of women in parliament.
"It's 2018 for heaven's sake," she said. "The suggestion that a woman's opinion is not valid because of the way she dresses is as out of touch as it is offensive.
"Australian politics is having its #MeToo moment and it can't come soon enough. Women on all sides of politics are standing up for ourselves and parliament will be better for it."
Richard Di Natale calls for rules to stop sexism in Parliament. Post continues after video…
The letter, which included excerpts such as "you don't win a debate with your boobs hanging out," criticised the Senator over her outfit choices, questioning how she could be expected to be "taken seriously".
"Watching Question Time and ABC analysis and wanting to pull my eyes out. If SHY wants to be taken seriously why is she wearing a dress in the Senate that looks like she's on her way to a Christmas party?" it read.
"Any woman with anything upstairs knows you don't win a debate with your boobs hanging out."