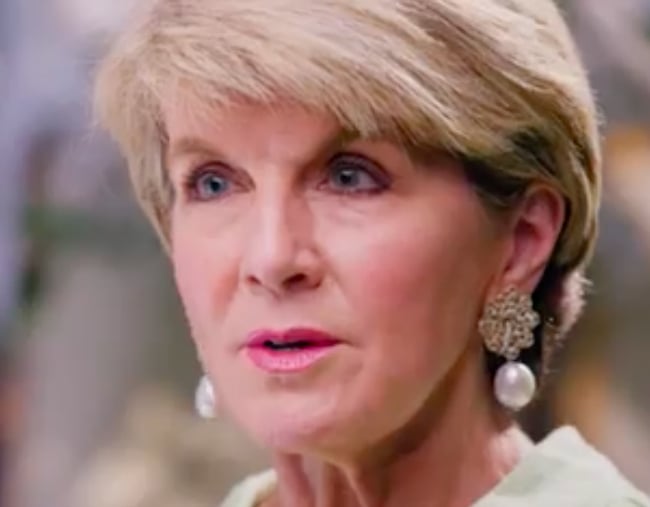 A few weeks ago Julie Bishop stepped down as foreign minister and announced she would be leaving politics.
Now, she's has opened up about the bullying culture towards women in Australian politics.
Speaking with 60 Minutes, Bishop said the behaviour in parliament was "no better than school children," elaborating that actually they were "not as well behaved as school children".
The ferocious events and bullying of the last few weeks has revealed the thin ranks of women in the Coalition, and it's about to get even worse. #60Mins pic.twitter.com/sgOWJqH1Ya

— 60 Minutes Australia (@60Mins) September 23, 2018