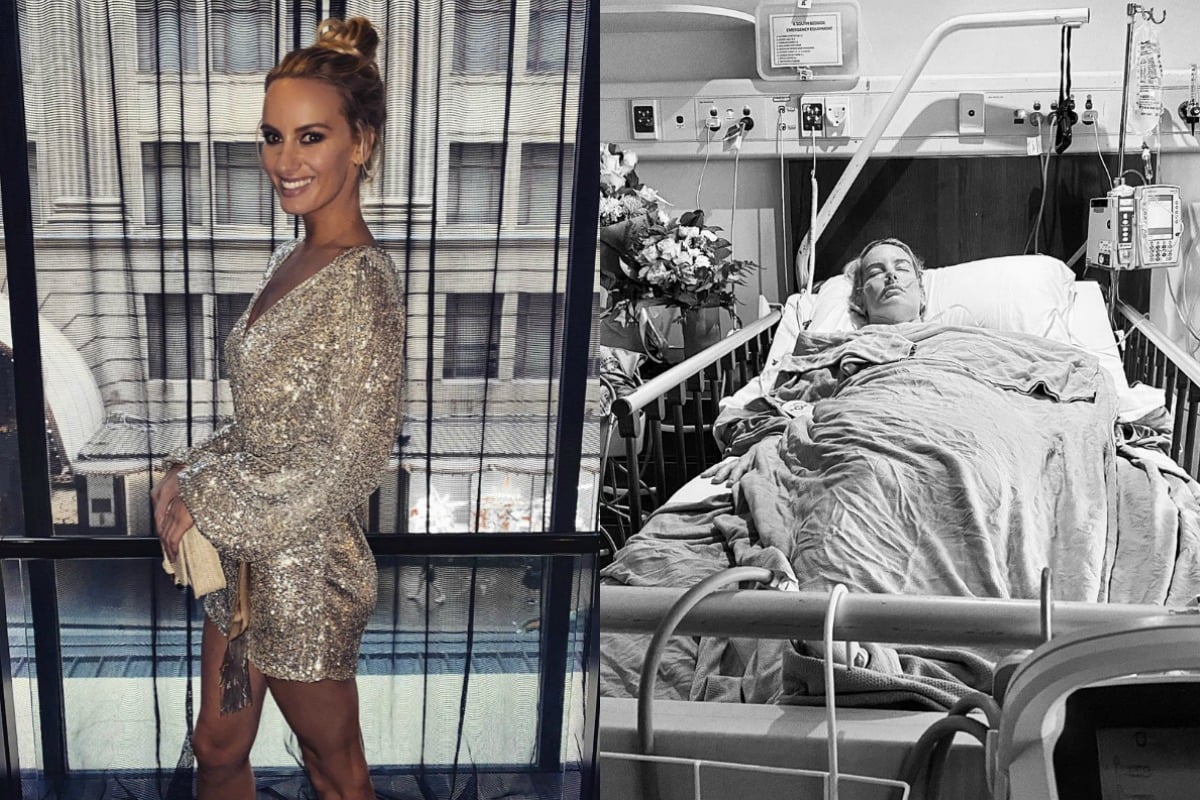 November 2019
"We've found two large fibroids, each is the size of an orange," she said to me, her tone careful and calm.
There's something about receiving that type of information in a doctor's office that feels as if you are watching it on an Australian soap drama.
Answers guys need to know about Endometriosis. Post continues below.

"Okay," was all I said back.
Not oh, f*ck?, or holy sh*t, or what does that mean!? But just, okay.
The leadership role of response I would usually embody in that instant evaded me and I sat there wide-eyed like a new recruit on my first day, too paralysed to ask questions, so just waiting for an adult to give me instructions.
Somewhere in the 1990s
Somewhere in the 90s I absorbed the core belief that women had to make life easy for men.
Don't be a hindrance to them… Be easy to get along with. I look back now and see an unlimited amount of resources I took this belief on from. I'm going to hazard a guess and say it started around 1990 on the Sunday mornings I spent listening to sermons preaching things like *Wives, submit to your own husbands, as to the Lord or **Let a woman learn quietly with all submissiveness. I do not permit a woman to teach or to exercise authority over a man; rather, she is to remain quiet. For Adam was formed first, then Eve.
Understood, nine-year-old me thought as I saw my parents, teachers and all the adults I knew to nod their heads as the Pastor roared from the pulpit.
If I did what my parents, teachers and church leaders said, I was always told I was a good girl.
It was further reinforced in 1995 as my teenage girlfriends and I sat around reading DOLLY magazine, the articles telling us How To Be The Type Of Girl Boys Want To Date! And Lure Your Crush; Here's How!