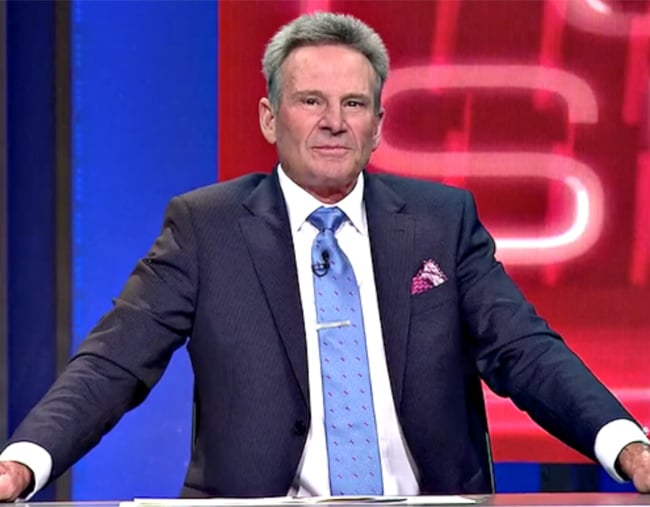 "So I will not be continuing," Sam Newman began on Thursday night's episode of The AFL Footy Show. "It's opportune that I end my association with this show and the [Nine] Network, on the off chance that this is final show that we do."
Channel 9 is yet to confirm whether the program, which is in the depths of a ratings slump, will return for a 26th year in 2019. And Newman – one of its founding members – has decided to abandon his quick-sinking ship.
With his last gasp, he spoke of his detractors: "The only thing I could say is [that] I've probably been the most criticised and traduced person in the media in Australia for, probably, two decades. I wouldn't have it any other way, because you are what you are. I know who I am, and I know what I am."
After the emotional monologue, supporters inundated social media with tributes to the former Geelong star. Colleagues praised him. Fans gushed. "An absolute TV genius," a former producer tweeted. "Icons. Both Sam and The Footy Show," added a viewer.
A message from Sam. #9AFLFootyShow pic.twitter.com/MWJsG4xS3R

— The AFL Footy Show (@AFLFootyShow) September 20, 2018