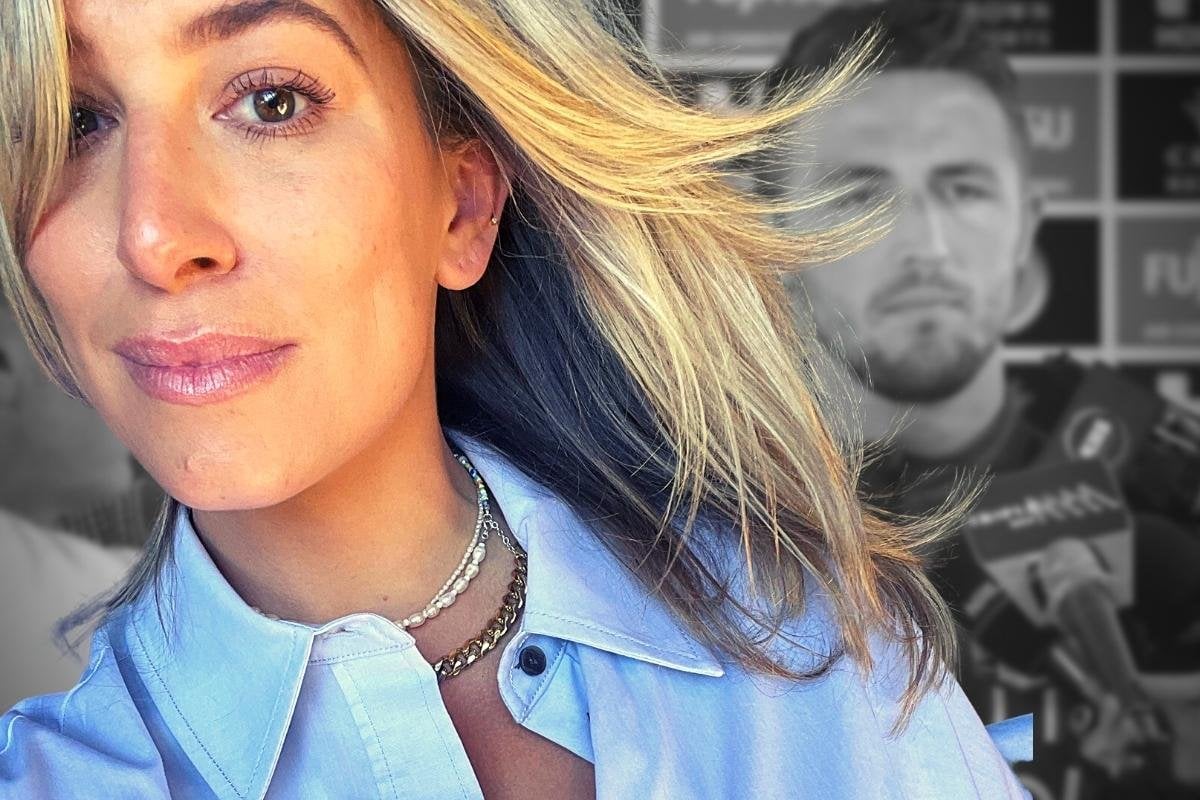 Phoebe Burgess can still remember the look on her then-husband's face when he learned his role in an NRL sexting scandal would be made public. 
Nauseous. Drained-white in panic. 
It was September 2018, and reports had already been circulating that players in the South Sydney Rabbitohs had exposed themselves to a 23-year-old woman in a series of video chats four months prior — exchanges, the recipient said, that left her feeling "violated and uncomfortable". 
By the time the media had the name 'Sam Burgess' there was no stopping the story. The British-born forward was among the biggest names in the sport, a married man, and a father of one with a second child on the way. 
The papers would sell themselves.
Watch: Phoebe Burgess on identity, motherhood and 'getting on with it'. 
When the phonecall came to ready Sam for the headlines, he and Phoebe, who was pregnant at the time, were walking out of a cinema in Sydney's Bondi Junction.
"He started looking around frantically, I thought he was going to be sick," Phoebe told Mamamia. "And I just remember sort of carrying him, holding him through the [shopping] centre."
In the moment that Phoebe Burgess' marriage was threatened, she held up her husband. Supported him. Comforted him. Even readied herself to publicly defend him.
Speaking to Mamamia's No Filter podcast after years of silence, the journalist-turned-influencer believes now that her willingness to shoulder Sam's misdeeds was about more than just love and loyalty. It was the default response she'd learned as the wife of an NRL player.
"I was so sucked in."
Though the scandal went public in September 2018, it was first reported to the Rabbitohs on May 27 — shortly after the exchange.
The woman involved emailed the club to alert them that a "funny Facetime chat" with several players turned lewd when one exposed their genitals to her without her consent. When the club failed to address her repeated inquiries [an internal investigation later concluded her follow-up emails had been marked as spam], she approached the media.