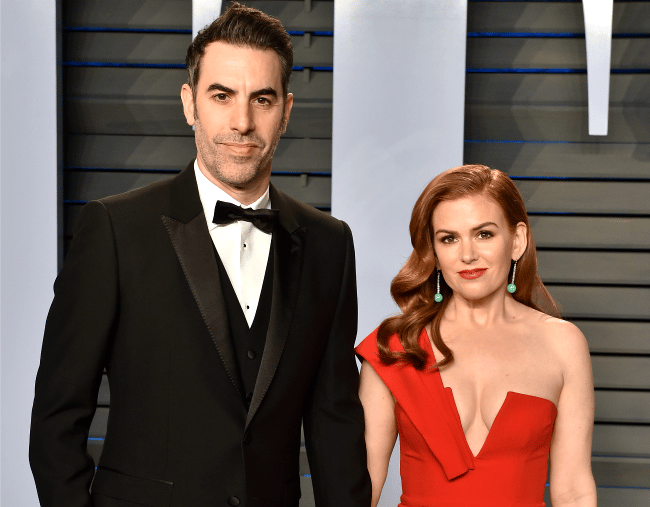 Sacha Baron Cohen's new TV show Who Is America? was always going to cause a stir, but in this case the biggest amount of raucous outrage is coming from the show's "guests" and not so much from the audience.
Who Is America? which is available to watch in Australia on Stan, is an American political satire mockumentary series created by Baron Cohen and features him interviewing real people while dressed up as four different characters.
There is Dr. Nira Cain-N'Degeocello, a liberal Democratic activist who wishes to "heal the divide" in America and Rick Sherman, an ex-convict artist who uses bodily fluids in his artwork.
Also along for the ride is Erran Morad, an Israeli anti-terrorism expert who believes the NRA's plan for arming school teachers does not go far enough to curtail gun-violence. He also wants children aged three to 16 to be armed with guns for their own protection.
Rounding out the group of characters is Billy Wayne Ruddick Jr., Ph.D, a far-right conspiracy theorist and self-proclaimed citizen journalist .
Who Is America? is very much an extreme example of the "gotcha" comedy genre.
Baron Cohen leads his guests into taking part in a series of sketches where they reveal their true feelings on a range issues affecting America, often with snicker-inducing yet unnerving stances on political issues coming out of their mouths.
Part of the humour comes from Baron Cohen interviewing people (including politicians) under false pretenses and while he does goad them into saying ridiculous things, the show's creative team have confirmed that everything that comes out of their mouths is legitimately in their own words.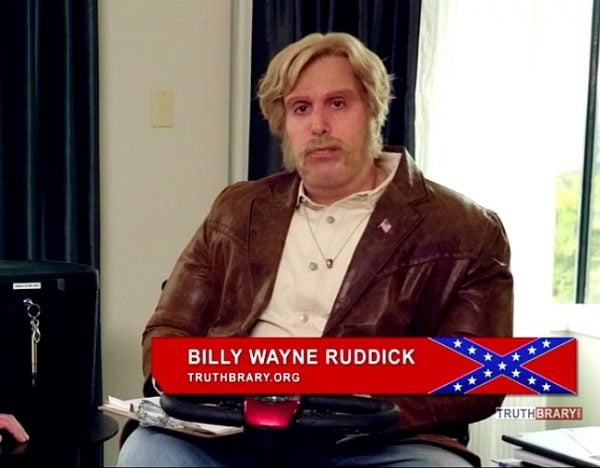 Former politician turned commentator and reality television personality Sarah Palin is one of the show's unwitting stars and has called out Baron Cohen for "tricking" her into an interview
Palin called Baron Cohen "evil, exploitative [and] sick" and claimed he fooled her into appearing on Who Is America? by posing as a wounded military veteran.
In a Facebook post Palin wrote: "Yup – we were duped. Ya' got me, Sacha. Feel better now? I join a long list of American public personalities who have fallen victim to the evil, exploitative, sick 'humor' of the British 'comedian' Sacha Baron Cohen."