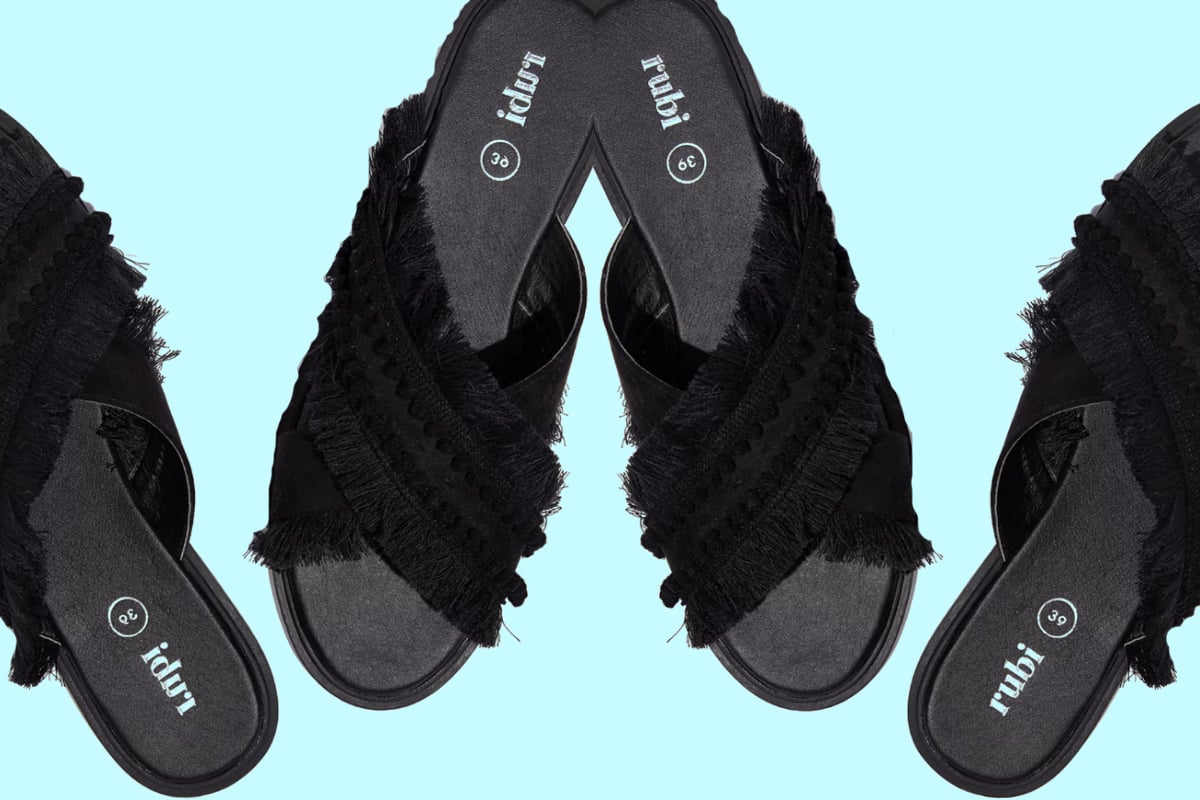 Slides have officially taken over the world.
They're everywhere.
Not the plastic slippery dips that gave you the worst electric shocks of your childhood, but the slip-on summer shoes.
There are so many slides on the market right now to choose from…
Jelly slides, 90s rubber slides, woven slides, straw wicker slides and fluffy pom pom slides, just to name a few.