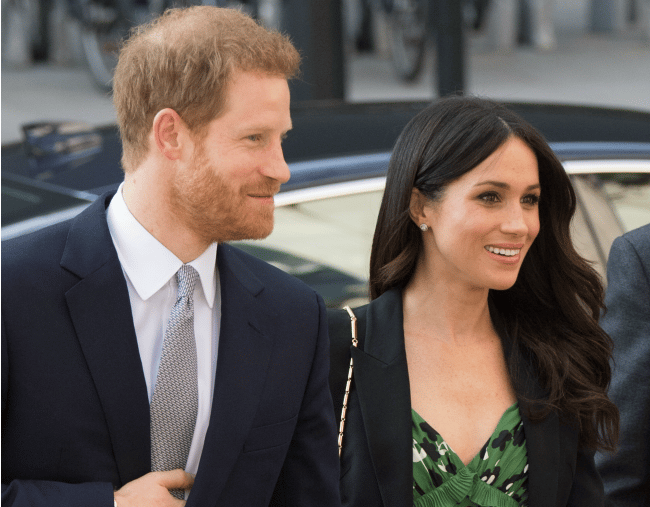 Inside your average wedding invitation envelope, you'll find a date and venue details card, an RSVP card and perhaps another card with gift details.
And if you're attending a royal wedding you'll also find a seven-page booklet filled with the dos and don'ts for the day.
The guests at Prince Harry and Meghan Markle's wedding have been sent seven pages of "critical guidance" for the big day, the Mail on Sunday reports.
Among instructions telling guests how to get to the wedding and what to wear, was a list of items banned from the wedding. Some, like cameras and phones, make complete sense, others like medals well, not so much. And the most curious banned item? Swords.
What about wearing white to a wedding? Post continues. 
Yep, if you were thinking about bringing that fencing foil, a nice sabre or an Oathkeeper replica, you can just keep that at home, thankyouverymuch.
We wonder if Prince Charles will be exempt from this. He carried a sword at Prince William's wedding in 2011, while the Duke of Cambridge and Prince Harry did not.
Guests have been told they should bring their passports to the May 19 event and any "rainwear", in case the weather turns. But keep any luggage at home and stick to small bags.
Medals are also on the 'no' list, which the Mail on Sunday suggests might be in an effort to avoid the slightly embarrassing mishap where David Beckham wore his Order of the British Empire medal on the wrong side of his chest to the Duke and Duchess of Cambridge's wedding.
Most importantly though, guests are asked not to bring gifts and instead donate money to one or more of the seven charities the royal couple have selected.
When guests make their way to the wedding, they're asked to come by car and avoid public transport as they'll likely be riding with the crowds of the general public, who could "seriously inhibit movement".
When they arrive they should be ready for a security check as police check their IDs – and find time for a toilet break before the ceremony starts.
"Guests are advised that there are very limited toilet facilities in St George's Chapel, but these are available for guests' use between 9am and 11am at which point this facility will become restricted for the duration of the service," it reads. Anyone busting by that point will be able to relieve themselves with the toilets open back up again at 1.10pm.