We've finally got our royal wedding invitation (okay, so that's a lie… but I did once write a nice post about how Kate Middleton's fingers are absolutely, totally normal, thanks, so I'm pretty sure I made the cut and it will be arriving any day now…).
We've booked our flights and have already organised some time off from work.
Now all that's left to do is pick a frock and get ready to celebrate.
Thankfully, the royal wedding invites of Prince Harry and Meghan Markle have so kindly stipulated a dress code and… wait… no… what the hell does this all MEAN?!
According to the invitation, men are advised to wear "uniform, morning coat or lounge suit" attire, while female guests should don a "day dress with a hat".
What does that… involve?
According to My Tuxedo Catalogue, it's all about the order of the dress code. If guests have an official uniform, they're advised to wear that.
Even Prince William followed this traditional dress code when he married Kate Middleton, wearing the red ceremonial uniform for the Irish Guards, where he has held the honorary titles of colonel since early 2011.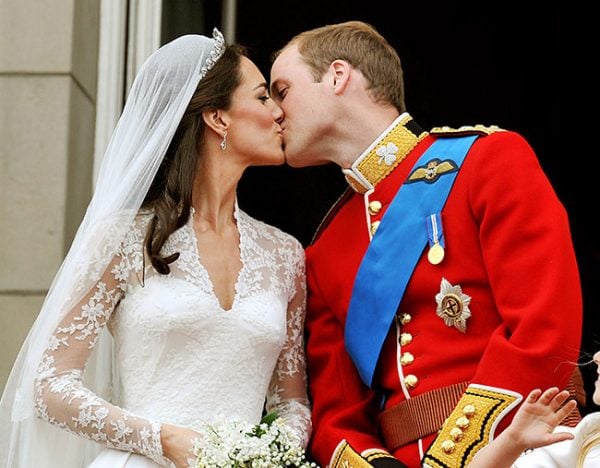 At the same occasion, Prince Harry donned a navy blue dress uniform for the Blues and Royals, signifying his time as a former army captain.
But what if you don't have a fancy uniform to wear to watch Meghan Markle walk down the aisle? A morning coat is your next best option.
Despite what the term may sound like, 'morning coat' is (unfortunately) not the same as chucking on your favourite dressing gown and pairing it with a pair of nice heels.