We've finally got our royal wedding invitation (okay, so that's a lie… but I did once write a nice post about how Kate Middleton's fingers are absolutely, totally normal, thanks, so I'm pretty sure I made the cut and it will be arriving any day now…).
We've booked our flights and have already organised some time off from work.
Now all that's left to do is pick a frock and get ready to celebrate.
Thankfully, the royal wedding invites of Prince Harry and Meghan Markle have so kindly stipulated a dress code and… wait… no… what the hell does this all MEAN?!
According to the invitation, men are advised to wear "uniform, morning coat or lounge suit" attire, while female guests should don a "day dress with a hat".
What does that… involve?
According to My Tuxedo Catalogue, it's all about the order of the dress code. If guests have an official uniform, they're advised to wear that.
Even Prince William followed this traditional dress code when he married Kate Middleton, wearing the red ceremonial uniform for the Irish Guards, where he has held the honorary titles of colonel since early 2011.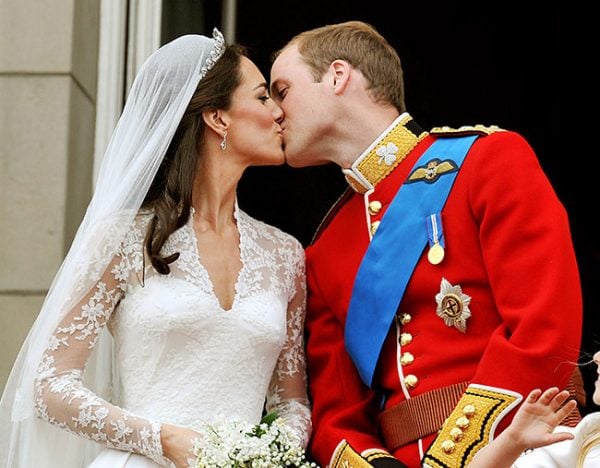 At the same occasion, Prince Harry donned a navy blue dress uniform for the Blues and Royals, signifying his time as a former army captain.
But what if you don't have a fancy uniform to wear to watch Meghan Markle walk down the aisle? A morning coat is your next best option.
Despite what the term may sound like, 'morning coat' is (unfortunately) not the same as chucking on your favourite dressing gown and pairing it with a pair of nice heels.
According to professional coaching and etiquette company Debretts, morning dress is simply the slightly less fancy version of black tie. And by 'less fancy' we mean a suit that's not entirely black.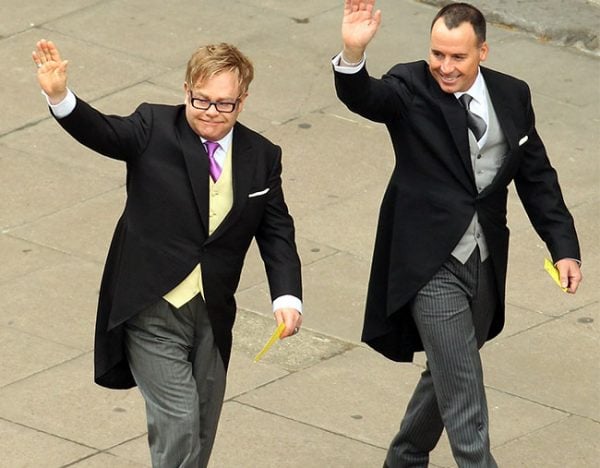 It's similar to a tuxedo in that it usually involves a jacket, trousers and a waistcoat, but the major difference lies in the colouring.
Morning dress suits are often grey or striped and are paired with "white or light-coloured shirts". Waistcoats are "usually buff, grey or duck-egg blue" and can be "double or single-breasted".
It's preferred the ensemble is paired with a tie, with Debretts advising the addition of a tie pin to add an "extra flourish of dandyism". To top it all off, the suit is paired with "highly polished (not patent) black lace-up" shoes.
Sounds spiffy.
LISTEN: Before she can marry Harry, Meghan Markle had to go to 'kidnapping training' and we need to talk about it. Post continues after audio.
For those male attendees who own neither a fancy uniform or a less-fancy tuxedo, Prince Harry and Meghan Markle have so kindly allowed the donning of "lounge suits" at their nuptials. That's basically just a smart-looking suit and tie.
BUT WHAT ABOUT THE WOMEN?! I hear you ask. Surely there has to be some explanation as to why Princess Beatrice and Princess Eugenie wore these to Wills and Kate's royal wedding back in 2011?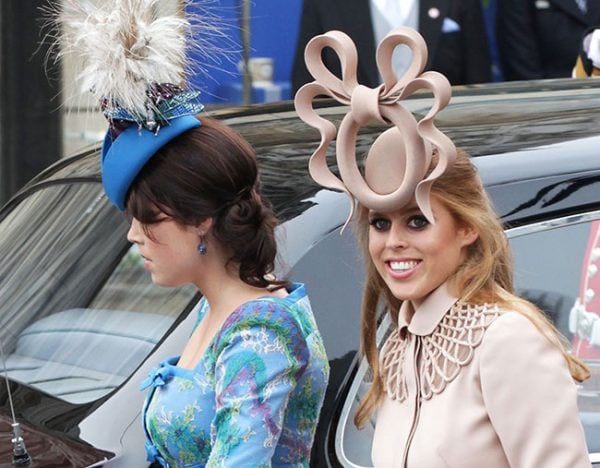 Yes, yes there is: it turns out the female equivalent of 'morning dress' usually requires a hat. And in the case of Meghan and Harry's wedding, female guests are specifically asked to don headwear for their special occasion.
To adhere to the dress code, women should wear either a dress, or a skirt with a jacket, but, as Debrett's says, hemlines "should not be too short" and dresses should not be "too revealing".
That means yes to sleeves, but no to spaghetti straps.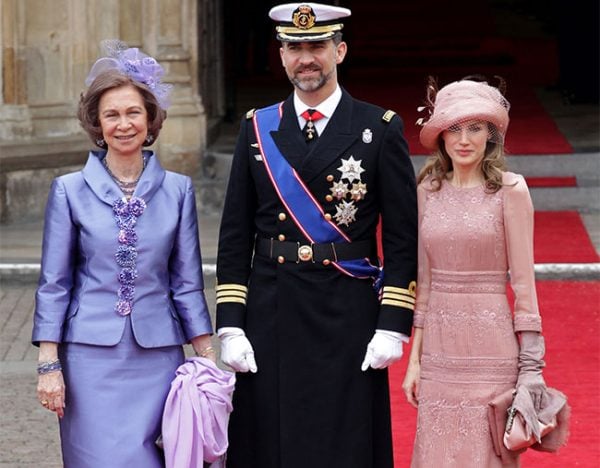 Tights should always be worn with shoes - which should not be very high heels - and "daytime jewellery", like pearls, are a "good choice" of accessory.
So there you have it: the key to looking good at the royal wedding is to be fancy, but not so fancy as you would go if the wedding were held at nighttime, and pair everything with a ridiculous hat.
Perhaps we're all better off just watching the royal wedding from home in a trackies. It sounds much, much more comfortable.