For everything Prince Harry, Meghan Markle and the Royal Wedding in one convenient place, visit our Royal Wedding hub.
When Prince Harry and Meghan Markle married on Saturday, the couple broke a number of royal traditions.
One such tradition was the decision of the groom to wear a wedding ring.
At a garden party at Buckingham Palace on Tuesday for Prince Charles' 70th birthday, Prince Harry's platinum gold wedding band could be spotted on his left hand.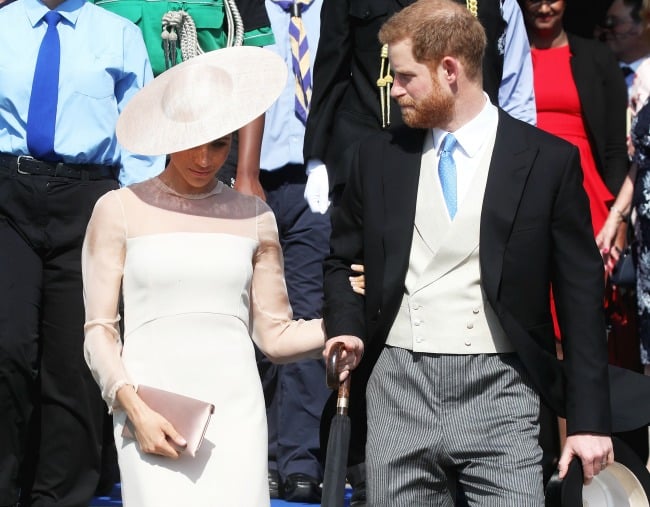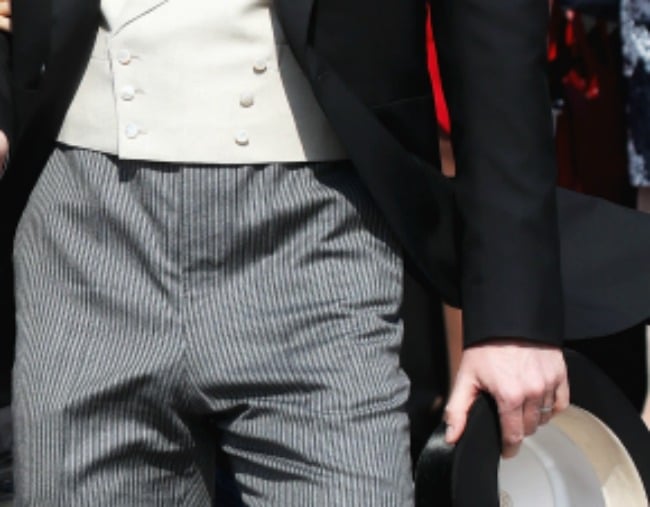 While Duchess of Cambridge Kate Middleton wears a wedding ring, as does Queen Elizabeth, their husbands do not. Prince Charles does wear a band, however, it sits on his pinky finger, beside a signet ring.
Kensington Palace have previously stated that the decision of royal men to wear a wedding ring is solely a matter of "personal preference".
But, like most choices, it has particular connotations.
According to Vogue, the 1996 definitive etiquette book Debrett's New Guide to Etiquette and Modern Manners states that in Britain, "It is customary for the bride alone to sport a wedding ring, and although some brides have adopted the Continental habit of presenting the groom with his own band during the vows, this remains not quite comme il faut [i.e. 'proper']."
So by choosing to go against tradition, Prince Harry is making a statement. But what is it?
English journalist and author Penny Junor, who has written several books about the British royal family, told Vogue, "I think it shows, as if proof were needed, that Harry is the least conventional member of the royal family."
The Mamamia Out Loud team huddle together for a raw, unedited, and slightly inappropriate royal wedding debrief.

"Harry's chosen to do what most married men do today," she said.
It certainly demonstrates that the 33-year-old isn't afraid to go against the practices of his family, and doesn't necessarily subscribe to outward symbols of the elite.
Perhaps it's the latest sign that this royal marriage is far from typical, and will continue to break rules the royals have long taken for granted.