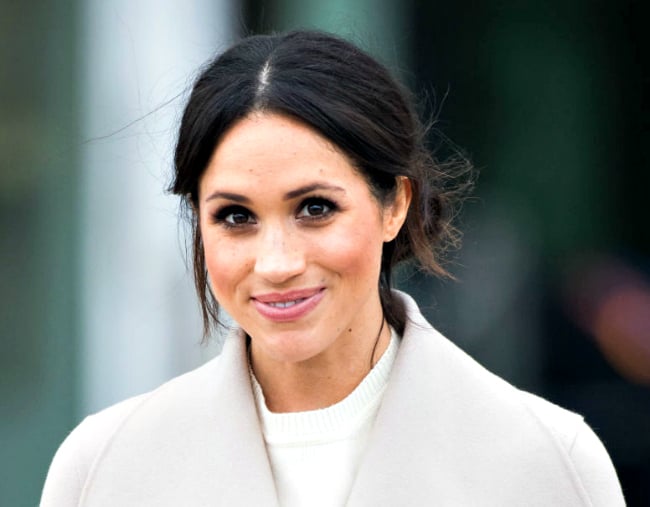 For everything Prince Harry, Meghan Markle and the Royal Wedding, visit our Royal Wedding hub.
You've got to give it to them – Prince Harry and Meghan Markle have been pretty generous with the details of their love story and royal wedding thus far.
But the only thing we really want to know is the one detail the soon-to-be royal is keeping to herself.
The wedding dress.
Because we are all inherently impatient and simply cannot wait until May 19, we've gone and found out who is maybe, probably designing Meghan Markle's wedding dress.
Side note – here are five extravagant wedding dresses to marvel at. Post continues after video.
The Daily Mail claim 'multiple royal and fashion industry sources' have told them Meghan chose Tamara Ralph and Michael Russo of Ralph & Russo to design her wedding dress.
The publication estimates her dress, which sources say will be 'heavily beaded' and 'took hundreds of hours of manpower' to make, will cost around £100,000 ($179,448 AUD).
Oh, and Harry's family will be footing the bill, they said.
The Australian born, London-based husband-and-wife design team are known for their delicate detailing and modern, whimsical silhouettes (i.e. everything a royal wedding dress should, nay, must be.)