It was bound to happen.
Prince Harry, 33, and Meghan Markle, 36, have been given their very own Lifetime TV movie, Harry & Meghan: A Royal Romance, and it's every bit as cheesy-but-amazing as you would expect.
The film – which stars Murray Fraser as Harry and Parisa Fitz-Henley as Meghan – chronicles the couple's relationship, from when they first met to when they fell madly in love and Harry popped the question.
And yes, it's bad – but it somehow manages to loop around on itself and become good again.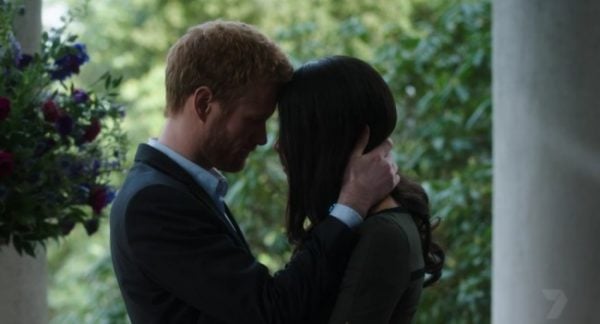 There's even a scene where Harry talks to Meghan about his late mum, Princess Diana, being reincarnated as a lion in Botswana, and we're not sure who gave Lifetime such intimate details, but we are here for it.
It also shows all the ups and downs they experienced at the beginning, with Meghan having a hard time fitting in with Harry's fam, and then getting angry at him for releasing a statement confirming their relationship without even telling her.
"My tower ain't ivory, dude. And I'm not going to be put in one," she tells him.
... What?
Clearly they sort their sh*t out, because we all know how this love story ends.
We can't exactly guarantee how accurate everything is, though.
Harry & Meghan: A Royal Romance will air on Thursday at 9.30pm on Channel 7, and it's must-see viewing for anyone caught up in the royal wedding hype - which is all of us, let's face it.