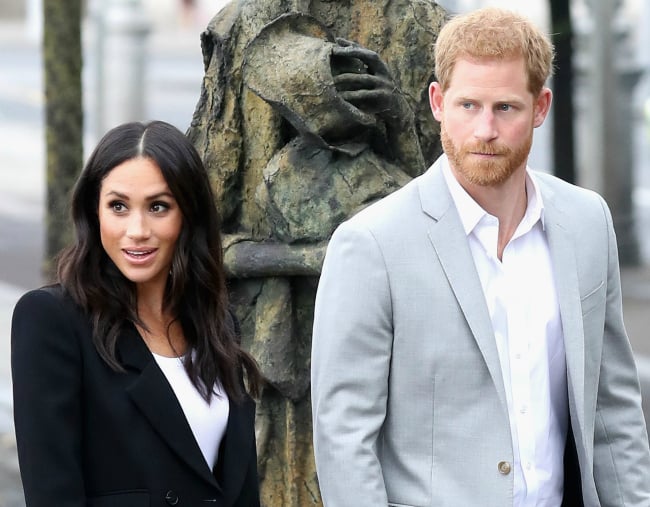 1.Experts already know what Meghan Markle and Prince Harry will call their first child.

Just three months after their much-anticipated royal wedding, people are already predicting what Meghan Markle and Prince Harry might name their children if they choose to have them.
According to the co-creator of the baby name website Nameberry, Pamela Redman Satran, the odds are that if Meghan Markle and Prince Harry choose to have a daughter they will name her Diana, in honour of Prince Harry's late mother.
Speaking to Glamour, the co-creator said William and Kate broke ice when they used Diana as a middle name for their daughter Princess Charlotte, but that Meghan and Harry could take it one step further.
"Diana is the name of the Roman goddess of the moon and the hunt. Her Greek equivalent is Artemis, which might be an alternative choice.," she told the publication.
The other two names that are predicted are Eleanor and Sophia, as they are common names tied to both British and American culture.
While most parents find it difficult to find just one name for their child, royals are often burdened with having to choose several. It is not uncommon for royal child to have approximately three names, so the royal baby, if she comes, could end up with all three as Diana Eleanor Sophia.
2.In a surprising turn of events, Mila Kunis has defended Ashton Kutcher's marriage to Demi Moore.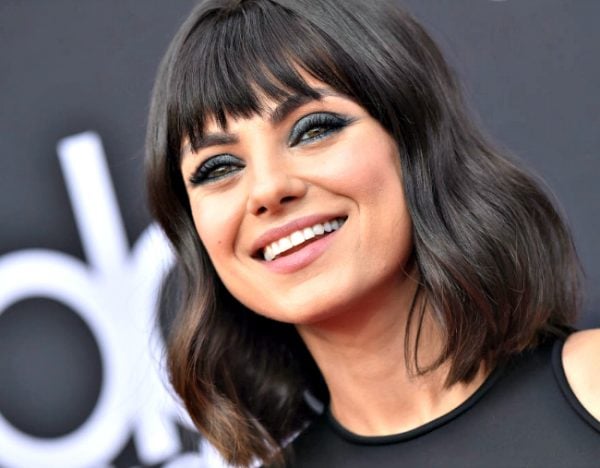 34-year-old actress Mila Kunia has opened up about her husband, Ashton Kutcher's, past marriage with Demi Moore on the WTF with Marc Maron podcast. 
"They had, like, a normal, real relationship," Kunis said. "They had three kids they were raising. It was, like, a normal life."
Referring to Demi Moore's shared children with Bruce Willis, Mila added that Kutcher loved those kids.
She continued to elaborate on her relationship with Ashton Kutcher, who she co-starred in That 70's Show with twenty years ago, saying "the people that we were back then would never be together. But it's just such a bummer that we missed out on 20 years together."
Sharing the story of how they met, Mila told the podcast host, "I was literally like, 'Oh, he's kinda hot.' … And then he turned around, and I was like, 'Oh, my God, it's Kutch.' I thought it was the weirdest thing that I was checking this guy out, and it was someone that I had known forever."
Mila Kunis and Ashton Kutcher married in 2015, and now share two children, two-year-old Dimitri and three-year-old Wyatt.
3.Radio host Zoe Marshall said she is in a 'dark place' while balancing work with motherhood.

Zoe Marshall has opened up about her challenge with motherhood on Instagram today, saying that she is in a "dark place" and needs to "get well". The wife of football player Benjamin Fox, the 33-year-old said she is having a hard time balancing career, parenting and life in general.
"Some of you have reached out wondering why I've been so quiet," Zoe began.
"Things are really hard at the moment. So I'm spending some time trying to get my life balanced, get well and get my mind right."
"Being sick (still) for so long is taking its toll on me mentally," she shared, adding that she will see a psychologist this week.
Zoe Marshall has previously opened up about her struggle with motherhood, in March posting an image of herself crying in bed.
She said she had been "crying in [her] room for an hour".
"This is me. Overwhelmed…Benj had been playing away and I just couldn't handle any of it," she shared.
Zoe ended the emotional post by asking if any of her followers had experienced similar feelings or struggles in their first few weeks of being a parent.
4. Orange Is the New Black star Jackie Cruz talks about making out with Kourtney Kardashian.
You might know her for her role as Flaca on Orange Is The New Black, but chances are you may have also seen Jackie Cruz somewhere else.
After meeting reality star Kourtney Kardashian at an art class, the actress appeared on Keeping Up With The Kardashians spin-off Kourtney & Khloe Take Miami in 2009.
Her most notable moment? A nightclub kiss with Kourtney.
Speaking on People Magazine's Chatter, the 31-year-old OITNB actress explained that although she doesn't have much time to catch up with Kourtney, there's no hard feelings.
"I love Kourtney, she's always – when we worked together she was a sweetheart," she said.
"She continues to be a sweetheart. I just haven't – we haven't reconnected but call me girl."
According to US Weekly, Kourtney regretted the televised kiss, saying "I'm so embarrassed. I can never talk to this girl again".
5. "Actually disgusting." The gobsmacking comments Kim Kardashian made about her own weight.
Kim Kardashian has once again managed to infuriate fans by promoting an unhealthy message about weight and body image.
In a series of videos posted to her Instagram Stories on Monday, the 37-year-old and her sisters Khloe Kardashian and Kendall Jenner gushed about how "skinny" she looked.
While backstage ahead of a charity poker event, the sisters exchanged compliments and made downright flippant remarks about looking "anorexic" and not eating.
Kendall begins by jokingly saying to her sister, "No like I'm really concerned, I don't think you're eating."
"What?! What?!" is Kim's delighted reply. "Oh my god, thank you."
Watch the series of videos in the clip below.
In the next video the model says, "My purse is as tiny as you." to which Kim replies: "Oh my god the compliments!"
You can read the full story here.