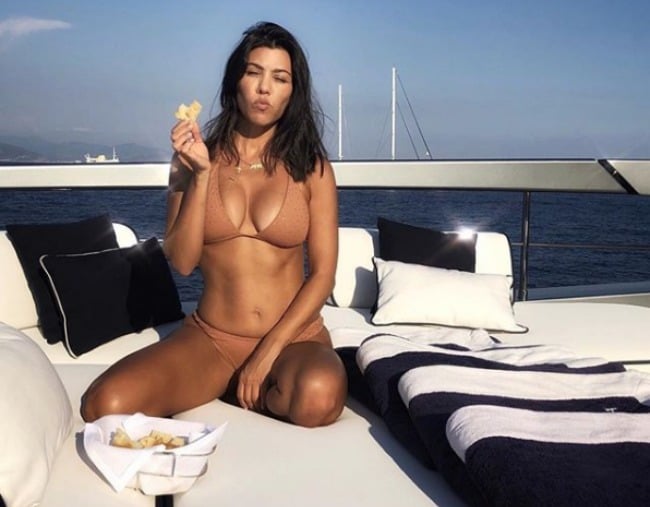 Kourtney Kardashian would just like to enjoy her focaccia in peace.
The 39-year-old took a swipe at an Instagram troll who questioned where her children were after she shared a photo of herself chilling out on a yacht in Portofino, Italy.
In the photo, a bikini-clad Kourtney can be seen sitting on what appears to be a deck bed, a basket full of bread in front of her.
"Just finished my daily basket of focaccia…hbu?" she captioned it.
But an Instagram user by the name of 'jayb.7' seemed to question Kourtney's ability to parent while simultaneously eating bread on a yacht.
"Where are your kids," they commented.
Clearly able to multi-task, Kourtney quickly hit back at the Instragram troll with a comment of her own.
"My son was taking the photo, and the other two were sitting at a table across from me," she responded.
"Thank you so much for your concern."
Kourtney's army of fans were also quick to jump to her defence, praising the Keeping Up With the Kardashians star for her quick comeback.
"We love a sassy queen," wrote one person.
"Drag her babe," commented someone else.
Something tells us 'jayb.7' will think twice before taking on another Kardashian.