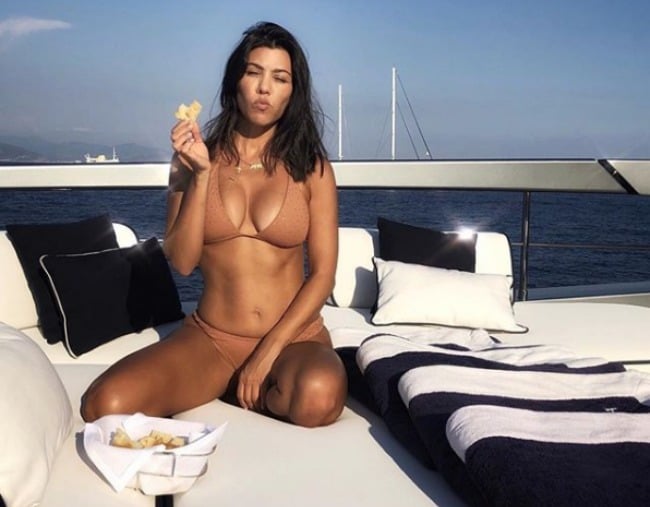 Kourtney Kardashian would just like to enjoy her focaccia in peace.
The 39-year-old took a swipe at an Instagram troll who questioned where her children were after she shared a photo of herself chilling out on a yacht in Portofino, Italy.
In the photo, a bikini-clad Kourtney can be seen sitting on what appears to be a deck bed, a basket full of bread in front of her.
"Just finished my daily basket of focaccia…hbu?" she captioned it.
But an Instagram user by the name of 'jayb.7' seemed to question Kourtney's ability to parent while simultaneously eating bread on a yacht.