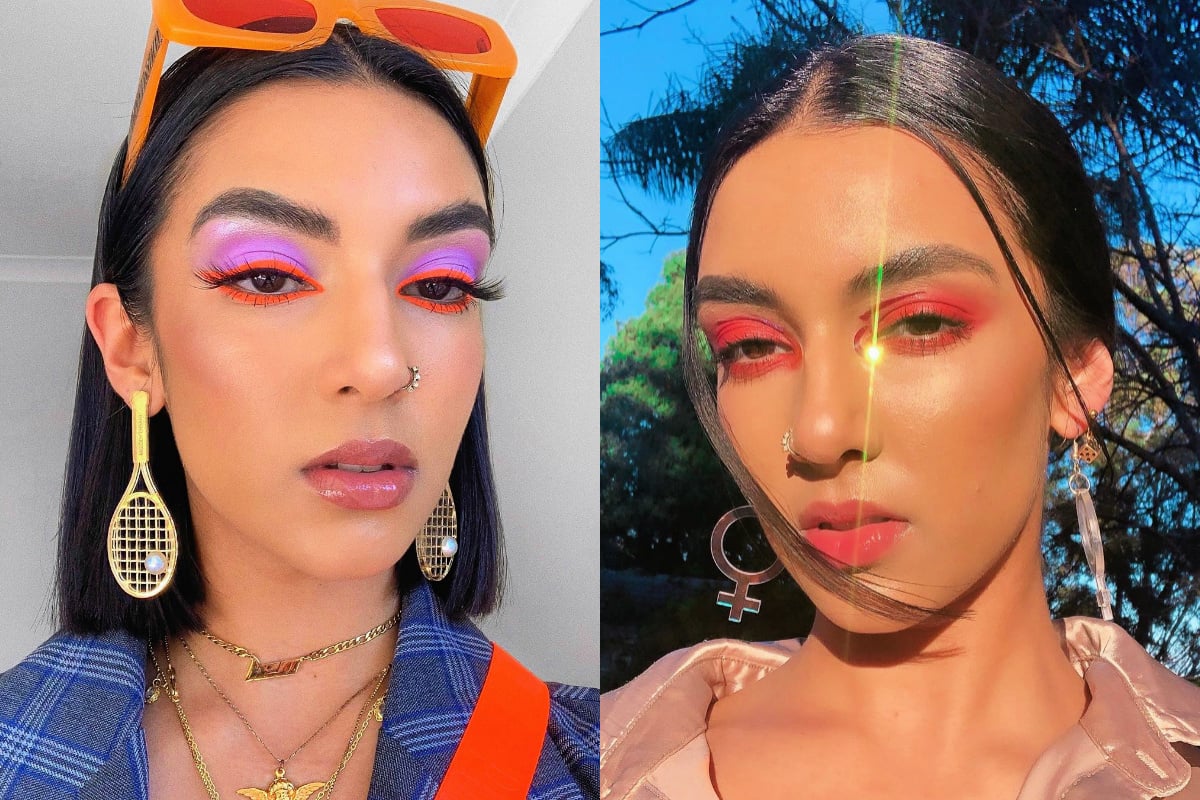 What I Put On My Face is Mamamia's new celebrity beauty series that goes inside the beauty cabinets of some of Australia's most influential women. From what skincare products they use to their go-to makeup tips, it's a pervy look at exactly what they put on their face. And body. And hair. You get the idea.
This week, we speak to Rowi Singh. Rowi is an Aussie content creator and beauty influencer, and if you're not already following her on Instagram, you're missing out! Fusing her unique and eccentric sense of style with her Punjabi heritage, Rowi is known for creating vibrant, original beauty looks that blend her culture with what everyone's talking about in pop culture. Rowi talks about what it's like being in the beauty industry when you have bad skin, as well as the foundations that perfectly match her skin tone and the ultimate trick for getting off stubborn eye makeup. Enjoy!
To listen to Rowi on the You Beauty podcast, get it in your ears below. Post continues after audio.
Rowi Singh's skincare routine.
I struggle with my skin constantly. I feel like people don't really see it because they're used to seeing me all dressed up and with my makeup looking flawless on Instagram, but I have struggled in the past because I've got oily/combination skin.
In high school, I was fine but over the past couple of years in my early twenties, pimples started erupting all over my cheeks and forehead. It's so crippling, especially when you work in the beauty sphere as a public figure and people are looking at your face all the time and you feel so self conscious. I've made an effort to have a really regimented skincare routine for myself that I know works. I also go to Infinity Skin Clinic, what really helped was the Deep Sea Skin Peel.
I start off, always, by removing my makeup with coconut oil because I feel like it's really gentle on my skin. The key here is, it's not just any coconut oil, it's got to be non-comedogenic because there are some types of coconut oil that will clog your pores. It helps to lift the makeup off your face and it's really moisturising as well.
I need something that's going to work and is gentle because I'm removing my makeup every day, sometimes twice a day. Wipes don't really cut it for me because I get a rash around my eyes when I use them and they're not so great for the environment. A bit of coconut oil melted in with my fingertips does it for me.
 

View this post on Instagram