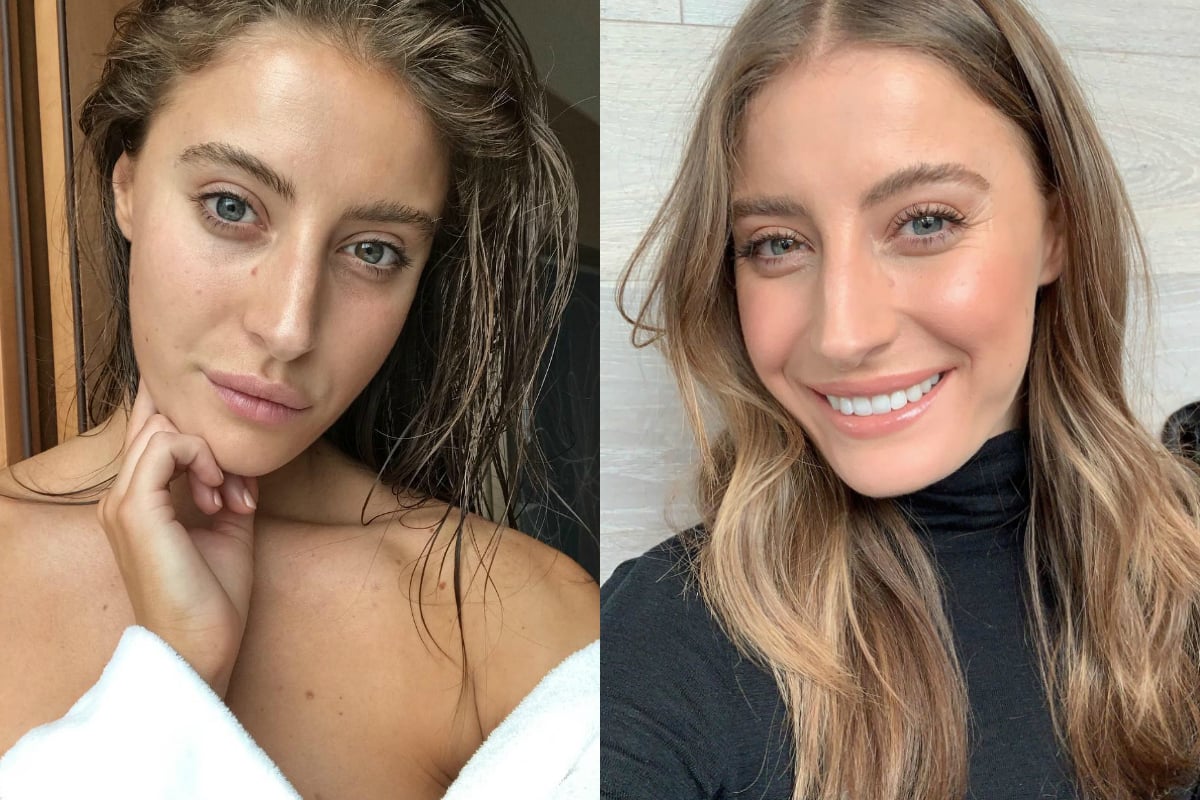 What I Put On My Face is Mamamia's new celebrity beauty series that goes inside the beauty cabinets of some of Australia's most influential women. From what skincare products they use to their go-to makeup tips, it's a pervy look at exactly what theyd put on their face. And body. And hair. You get the idea.
This week, we speak to Rebecca Harding. Bec is a Melbourne-based model and brand ambassador who also happens to be dating Aussie comedian Andy Lee. The 29-year-old took us through her personal skincare journey, as well as the reason she only wears brown mascara and the fake tanning product that saved her hours before walking the Logies red carpet. Enjoy!
Side note: you can listen to Bec Harding chat about her beauty routine on the You Beauty podcast below. Post continues after audio.
Bec's skincare routine.
My skin is super combination and really sensitive. I use mostly SkinCeuticals products, I discovered them about four years ago when my skin went through a crazy period where it freaked out, and I started getting cystic acne on my cheeks. All the products I used to use weren't working anymore, I used Cetaphil for years and swore by it but all of a sudden it stopped working.
I started seeing my facialist Mai from Cosmetic1 [in Melbourne] and she literally took one look at my skin, got me onto these products and they worked. Using products all from the one brand makes things really easy, and I always say the best thing you can do is get someone to look at your skin. It was the best thing I ever did.
I'm a skincare junkie but I've got my non-negotiable, must-have, everyday products I use. Otherwise, my skin freaks out. Bioderma micellar water sits in my bathroom cabinet with some cotton pads and it gets rid of everything – the heaviest of darkest eyeliners and whatever thickness foundation you've got on, and grime from the day. It feels really simple and clean.
The SkinCeuticals cleanser is a non-negotiable for me, morning and night! I use an exfoliant once a week as per my facialist's recommendation. It's beautiful and gentle, and if I have time, I like to use a clay mask afterwards for a little extra purifying.
 

View this post on Instagram