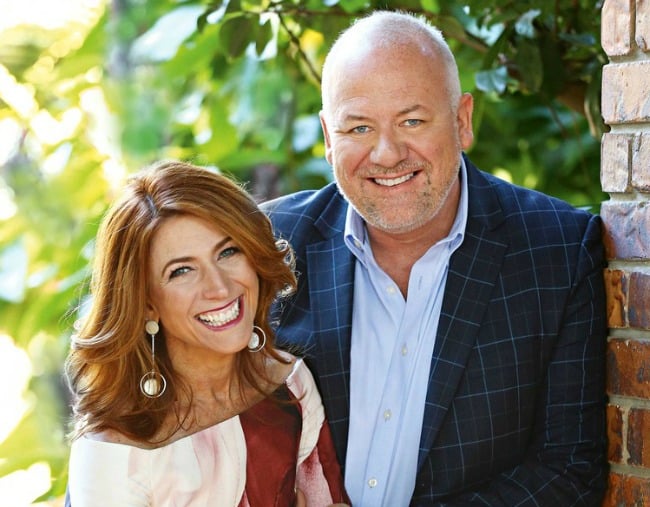 Robin Bailey has announced her engagement to partner Sean Pickwell.
The Brisbane radio star surprised her co-stars Greg Marin and Lawrence Mooney with the news on Triple M's Big Breakfast with Marto, Robin and The Moonman this morning.
The mother-of-three shared how Sean proposed on a whim while visiting Movie World on the Gold Coast with their children.
While the couple's combined seven children were watching a car stunt show at the theme park, Sean popped the question on a park bench using his own pinky ring.
"We're sitting out on a park bench… the sun's out, it's beautiful, I had my eyes shut and I'm just absorbing the moment listening to the cars and the kids. All of a sudden I hear a rustle, I turn around and there's my big panda proposing," she said.
"I was just gobsmacked, I don't even think I said yes."
The engagement was fairly unplanned, with Sean admitting he "just felt like the moment was right", using his pinky ring as he hasn't yet chosen a ring for his fiance.
Robin's co-stars joked about how the couple's family is becoming like The Brady Brunch.
The media personality has three children, Fin, 18, Lewin, 16, and Piper, 14, and her partner Sean has two children, 25-year-old daughter Ali and 21-year-old son Jamie.